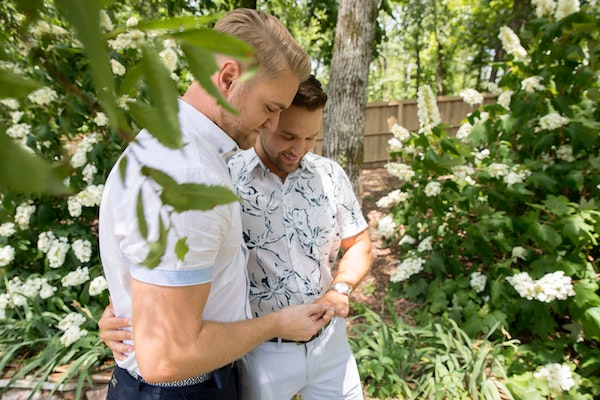 Readers, rejoice because there is no dearth of great LGBTQ+ books coming out in 2021! If you want to add some new queer books to your TBR, we've rounded up some of the best new picks in adult and YA! Get ready to read the rainbow with these amazing new and upcoming LGBT books!
New LGBT Books
Casey McQuiston is back with this cute book about August, a girl who doesn't believe in much until she develops a crush on a woman on the subway…and learns that she's a time traveler from the 1970's who needs help getting back to her own time!
Kit Webb is a reformed highwayman who is making a living as a coffeehouse owner until an aristocrat demands his help in pulling off a heist. Kit isn't willing to go back to a life of crime…but he is willing to teach this mysterious and arrogant man all the skills he needs to reclaim a family heirloom!
In the latest contemporary romance about a fictional monarchy, Makeda has no interest in the nation of Ibarania or their problem of a missing heir. But when a sexy investigator named Ben crashes into her life, she finds that she's very interested in Bez…even if it's her job to bring Makeda back to Ibarania.
Louise is a young Black woman in 1926 Harlem with a past. She escaped a kidnapping attempt as a teen, so she's uniquely positioned to be blackmailed into helping solve the murder of two other young Black women in Harlem, but the case is anything but ordinary.
Patrick loves being guncle (gay uncle) to Maisie and Patrick, but when his sister-in-law dies unexpectedly and his brother has a health crisis of his own, he's not prepared to take on temporary custody of the kids. And yet, needs must in this funny and charming book about family.
Kristen Arnett takes on queer families and the complications of motherhood in this book about Sammie, a woman who is uncertain about motherhood and yet tries her best with her unpredictable son Samson. As Samson grows older and his behavior even more unstable, Sammie resents her absent wife Monika, until the day comes that they can no longer pretend to be a perfect, happy family.
In this memoir, Emezi reveals the letters and correspondence with various people who have informed their life and growth as a writer and human, and most importantly, a creative spirit.
Sophie resents con artists after her family fell victim to one and had to restart in a new town. Maddie only cons bad people, and she's one score away from funding her weavers' union for good…but one very nosy Sophie keeps poking her nose into her plans, and Maddie can't decide if she resents her or is falling for her.
April doesn't do relationships. As a trans woman who works at a kink club, she's not used to seeing girls like her find happily ever afters…until Dennis walks in and asks for her number, and April finds out that he wants so much more than a one night encounter.
The author of The House in the Cerulean Sea is back with another magical queer story! Wallace has died, but instead of heading straight to the afterlife, he finds himself in a small village in the woods where he meets Hugo, tea shop owner and ferryman to lost souls. With Hugo, Wallace learns about all he missed and sets out to live as much as possible before having to cross over.
New LGBT YA Books in 2021
Scottie is reeling from a break up when a little fender bender puts her right in Irene's path. And although they can't stand each other, they find themselves in the same carpool to and from basketball games…and embarking on a fake dating scheme to make Scottie's ex jealous!
When Hani comes out to her friends as bi, it doesn't go well…so she pretends to date Ishu, an academic high achiever who wants to be head girl. Ishu agrees to go along with it because she wants to boost her popularity, but neither girl expects to actually fall for the other!
When Jeremy comes out as a trans guy, he decides not to let the haters bring him down–so he'll kick off his senior year by challenging his ex-boyfriend on the Homecoming court. But when the competition gets tough, they'll have to face their feelings once and for all.
Noah is the writer of Meet Cute Diary, a blog of trans happily ever afters. But when the project is exposed as fiction, and not the real-life stories that Noah claims, he needs to find a way to salvage his reputation. Enter Drew, who agrees to fake date Noah…but the feelings they both catch are very real.
Jay is the only openly out kid in his small town, and he keeps a "gay agenda"–a bucket list of things he'll do when he finally leaves town. But when his family unexpectedly moves to Seattle, he finds himself in a very queer inclusive environment for the first time ever, and gets to work on his agenda. But will ticking items off a list prevent him from having his first meaningful relationship?
Nozomi is in love with Willow…so when Willow gets her heart broken and then recruits Nozomi to be her fake girlfriend to make her ex jealous, Nozomi is more than willing to step up and prove she can be the better girlfriend. But will Willow be able to see that?
Briseis has a secret power: she can make plants grow from seed to bloom with a single touch. And when she inherits her aunt's old estate, she begins to uncover some mysteries about the place and discovers a talent for brewing elixirs. Then she meets Marie, a mysterious young woman who knows more about the estate than Bri realizes.
When Toni, who is grieving the loss of her father, and Olivia, who's just had her heart broken again, meet at the Farmland Music and Arts Festival, they discover love and possibility in three life-changing days.
When teens start to go missing in a small Oregon town, Logan and her ghost-hunting parents arrive to try and unravel the mystery. Ashley's boyfriend was one of the first to go missing and now his ghost follows her around. When Ashley and Logan team up, they begin to pull back the layers of the mystery while falling for each other.
Beatrice has just come out and is happy to find acceptance as a trans girl on the cheer squad. Annie is an anti-social lesbian who is coerced into trying out. As the two become friends, and then maybe something more, they have to confront what it means to supported and supportive within their squad.
Need more great queer reading in your life? We've got you covered!
New LGBTQ+ YA Books
Cute LGBTQ+ Books
Queer Books With Happy Endings
New Books with LGBTQ+ Characters
And if that's not enough, sign up for TBR: Tailored Book Recommendations! TBR is a personalized book recommendation service that sends you books you'll love to read. Here's how it works: Simply fill out the reader survey and let us know what you want more of–such as new queer books–and what you're not keen on. Then, an expert Biblioligist will read your responses and recommend three books just for you. Receive your recommendation letter via email in about two weeks, or opt to receive your recommendations as brand new hardcovers from our partner, Print: A Bookstore in Portland, ME in about three to four weeks. Learn more and sign up now!