Tailored Book Recommendations (TBR, to our friends) grew out of our own wish in 2017 that "Stitch Fix, but for books!" existed. Our experience running Book Riot meant that we knew lots of readers who were always looking for their next great read, and we already worked with amazing book nerds whose knowledge and interests spanned genres. We recruited our Bibliologists from the ranks of Book Riot contributors, did a very scrappy trial run, and launched it to the world in 2018! Since then, we've tailored book recommendations for readers world-wide, recommending more than 100,000 books.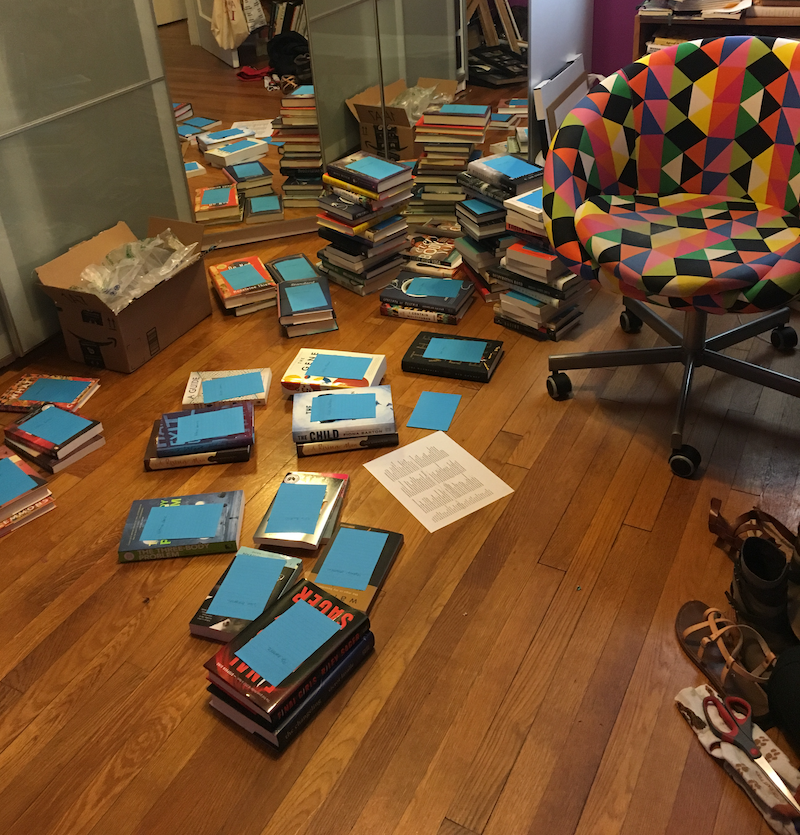 There are lots of book subscription services out there. And a lot of them send a lot of things other than books! For TBR, we wanted to stick to the essentials: three books that we think you'll love, based on what you tell us about yourself and your reading life. And, because this is who we are, we take it a step further. Our mission is to delight and surprise readers, amplify voices from marginalized and underrepresented communities, and challenge ourselves and the reading community to be inclusive. That means that each and every set of recommendations to a TBR subscriber includes voices from marginalized and underrepresented communities. And, after more than 100,000 books recommended, we know it's true: these books will surprise and delight you, and give you new favorites to expand your collections and your horizons.
The basics haven't changed much since 2018: Tailored Book Recommendations still offers both digital and books-in-the-mail subscriptions, we still recommend three books per round, and we still recommend widely, inclusively, and diversely. Most of our readers are adults, but we've got younger readers receiving recommendations as well! We added gifting as well, so that y'all could share the joy. Our Bibliologist ranks have expanded, and include librarians, booksellers, bloggers, and folks from all across the book world. We do our fulfillment in-house, which means that our staff touches every order that goes out the door. And there are no algorithms, chatbots, or pay-for-play here; each subscriber gets assigned to a real human who reads through their survey and profile, and picks out three books by hand that they think you should read. Whether those picks are an obvious comp for your favorite author, an open door to a genre new to you, or a stretch that, if you give it a chance, could blow your mind, our aim is — still and always — surprise and delight.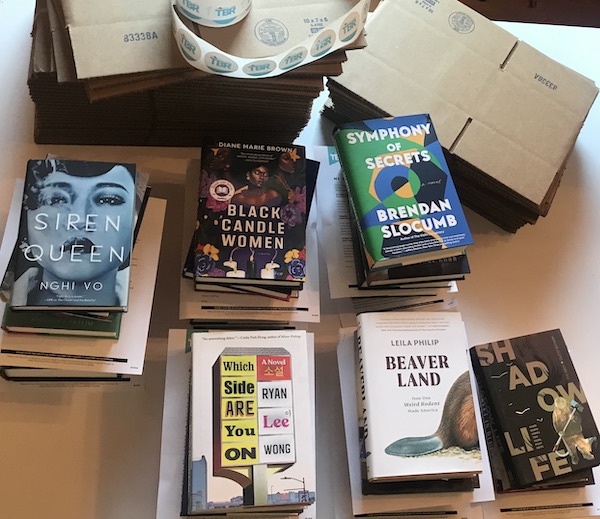 So whether you're such a voracious reader that you've run out of books, you haven't picked up a book in a while and don't even know where to start, or you're somewhere in between, we're here and we've got just the Bibliologist for you.
Still got questions? We've got answers!
FAQ:
How does TBR work?
You create your account and tell us about your reading habits and what you're looking for. Then, you select the subscription that best suits your reading lifestyle. We pair you up with a Bibliologist, who picks three books per recommendation round that we think you'll love.
How much does TBR cost?
The recommendations-only level (receive recommendations by email) is $16 per quarter or $52 billed annually. The hardcover level (receive 3 books in the mail) is $80 + $7.50 shipping per quarter, or $325 annually with free shipping.
Can I send TBR as a gift?
Yes! Choose from plans that allow your favorite book lovers to receive hardcover books in the mail or recommendations by email, as a one-time gift or year-long subscription, and sit back while our Bibliologists do the rest. TBR gifts start at $16, so there's an option for every budget. You can have it delivered immediately, or you can schedule your gift to arrive on a specific date (great for planning for birthdays and holidays).