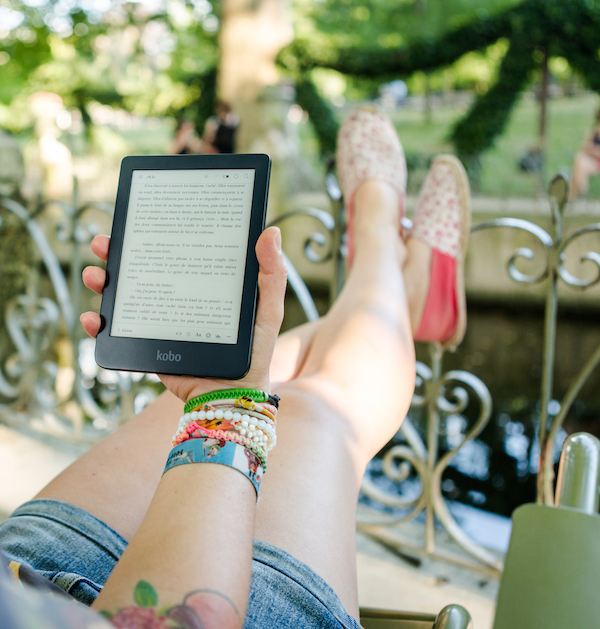 Amazon and Kindle make it super easy to enjoy the best books around, from old favorites to new discoveries, all in one place while on the go, and pretty much instantaneously. There is, however, one slight snag in their ease of usability that makes it slightly frustrating for customers who are Apple users: You can't buy ebooks directly on the Kindle app for iOS. The reason for this is that Apple claims a certain percentage of digital purchases made in-app if that app is downloaded from the Apple App Store, up to 30%. That would cut into Amazon's profits in a big way, so they make it impossible to buy ebooks on the Kindle app. However, there is a workaround! Keep reading to learn how to buy books on the Kindle app, no matter what your device might be!
How to Buy Books on Kindle App – Android
If you have an Android device and have dowloaded the Kindle for Android app, simply open the app and either click on "Store" in the main menu, or simply start searching for a title in the search bar. If you don't have the title in your personal Kindle library, then the book will appear on the storefront.
Click Buy Now, and the purchase will automatically go through, according to the payment settings you have set up in your Amazon account. Once confirmed, your purchase will begin downloading immediately.
How to Boy Books on Kindle App – Apple iOS
In the Kindle app on Apple products, there is a "Discover" tab that lets you browse all of the books in Amazon's vast marketplace of ebooks and original…but you won't be able to actually purchase anything on the app. Instead, you can send a sample to your Kindle app or Kindle device, add the book to a wishlist, or follow various authors. Unfortunately, you can't even opt into any of Kindle's subscription programs such as Kindle Unlimited on the app, either.
And if you think a nice workaround might be to go to the Amazon app, then I hate to break it to you but that app doesn't support Kindle purchases, either.
However, you don't have to go to your nearest desktop or laptop in order to buy content on your phone or iPad. Simply close the Kindle or Amazon app, and navigate to your internet browser of choice—most likely Safari. Navigate to Amazon.com. Ignore all notifications or pop ups that ask if you'd like to go to the Amazon app, and sign into your Amazon account on Safari.
Once you've done so, you can search for the book you want to purchase, and navigate to the Kindle version of the book. You should see a "Buy Now with 1-Click" (if you have 1-Click shopping turned on) or simply "Buy Now" if you do not. With 1-Click shopping the purchase will process immediately and a page will log with delivery options so you can send your purchase to your Kindle app or device immediately. If you don't have 1-Click turned on, you'll have to go to checkout and complete your purchase.
One helpful way to speed up this process might be to create a Kindle wishlist just for Amazon app browsing. That way, when you are on the Amazon app and you see a Kindle book you want to purchase, you can add it to your specified wishlist, then simply sign into your Amazon account on the browser, click on your wishlist, and find all of the books you've saved to purchase and directly add them to your shopping cart or check out immediately with 1-Click shopping.
It may be a little bit clunky, but once you know how to do it and you get organized, it'll only add a minute or two to your checkout time…and when you have everything on phone, you don't even have to get up to purchase the Kindle ebooks you've been eyeing! Please note, this only works for browsing on the Amazon app, not the Kindle app. There is no way to bookmark books you want to purchase on the Kindle app or put them in a wishlist.
Want more Kindle how-to guides? We've got you covered!
With so many book options at the tip of your fingers, do you struggle with knowing which books will actually be worthwhile? If so, don't let an algorithm pick your next read—turn to TBR: Tailored Book Recommendations! Just fill out a survey telling us more about your reading likes and dislikes, and what you want more of, and then a real, live Bibliologist will recommend three books just for you! You can pick from a recommendations-only tier (which is perfect for digital power readers) or opt to receive your picks as hardcovers books in the mail! Learn more and sign up now!