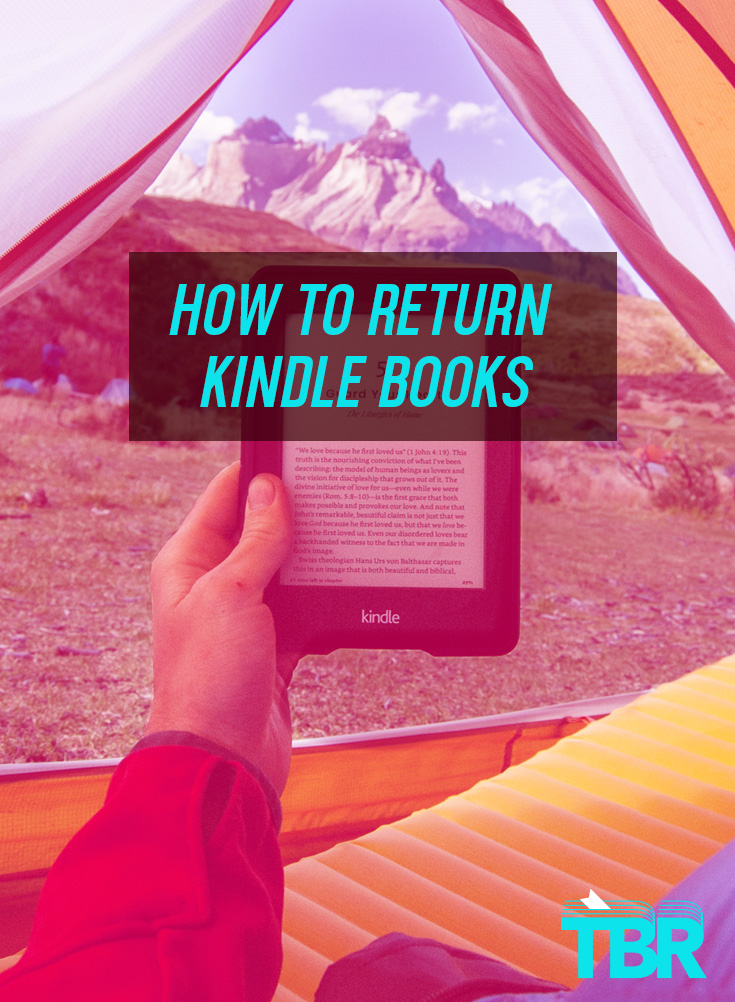 It's all too easy to make the mistake of accidentally clicking "Buy" while scrolling through books on your Kindle, and many major bookworms have certainly gotten excited about purchasing a Kindle deal only to realize, whoops, you already have that book on your shelves! In these cases, many people wonder–can you return Kindle books? The answer is yes! While you won't be able to return all of your unread books on your Kindle, the Amazon Kindle book return limit allows customers to return Kindle books within seven days of purchase. Here's your breakdown of how to return Kindle books, complete with step-by-step instructions and screenshots!
First off, let's address when you accidentally click "Buy" on a book while using your Kindle. These slips of the finger are the easiest to correct because your Kindle will automatically show you a page confirming the purchase of your Kindle book. They will also include a little link that reads, "Purchased by accident? Cancel order." One you click on the link, the purchase will be automatically reversed and you will not be charged for the Kindle book.
This is great for accidental purchases, especially if a little one gets a hold of your Kindle and goes on a spending spree! Amazon also offers parental control options to limit unintentional purchases in the app or on your Kindle. If you or your child use a Kindle Reader, you may change your settings to require a password for every in-reader purchase. If you or your child use a Kindle Fire, you may set limits and require passwords for purchases. This is managed in settings.
But let's say you make an accidental purchase and the confirmation page vanishes, or your buy a Kindle book from the browser and then change your mind! You may still return the book, as long as it is done within seven days of purchase. Keep in mind that while return will be processed immediately, your refund may not take immediate effect–Amazon must review the refund request to decide if a book is eligible for return. This is to prevent speedy readers from purchasing books, reading them, then returning them for a full refund.
In order to return a Kindle book, you must first log into your account. Then, click on your Account & Lists to bring up a drop-down menu, and click on Your Digital Content & Devices.
The page that should appear is a list of all of your digital book content purchased from Amazon. To the left of each item on the list should be a gray square with three dots inside it. Find the book you wish to return and click on the square next to the title.
A pop-up will appear with a list of options as well as the purchase price and the date purchased. If the book is one that you've purchased within the last seven days, one of the options on the list should be "Return for Refund." if you are certain that you want to return your Kindle book, click on that link.
Another pop up will appear, asking you to confirm that you would like to return the book for a full refund. It will also include a drop down menu of reasons why you would like to return the book. Select a reason.
Once you've selected your reason for the return, click Return for Refund!
The report will be sent to Amazon, and someone will review your refund request. You will receive an email when the return is approved and your refund will be processed within 3-5 business days!
If you want to return a book that you purchased more than seven days previously, you will not find the "Return for Refund" option in the drop down menu, even if you have not read or opened the book. The window for return has passed.
How to return Kindle Unlimited books
Now, what about Kindle Unlimited books? The process is exactly the same, only you can return Kindle Unlimited books at any time! That's because technically, you do not own Kindle Unlimited books–you are simply borrowing them from the Kindle Unlimited library, and Amazon does not enforce a due date.
If you want to see how to return books on Kindle Unlimited, follow the instructions above–only instead of clicking "Return for Refund" you will find an option that simply says "Return"! Then you are free to find your next great read! If you want to learn more about canceling Kindle Unlimited, check out our guide on how to cancel Kindle Unlimited.
Find your next perfect book (no return required!)
Speaking of finding your next great read…if you're looking for high-quality, personalized ebook recommendations or quarterly subscriptions of print books, check out TBR: Tailored Book Recommendations! TBR is an amazing service that takes into account your personal reading tastes, likes and dislikes, what you've read before and what you want to read next to offer you the most personalized book recommendations ever!
To get started, simply fill out our reader survey. Then, you will be assigned to an expert Bibliologist that will review your responses carefully and even check your Goodreads profile (if applicable) to find three new books that you will love! You can choose to receive your recommendations in two different ways–as a recommendations only letter in your inbox, or as three new hardcovers delivered straight to your door! Go the recommendations-only route, and you can then purchase your ebook recommendations right away from Amazon (hopefully you won't be returning them!), or however you prefer to acquire books. If you choose the Hardcover level, you'll receive three brand new hardcover books and a personalized recommendation letter from us within 3-4 weeks! The books ship from our partner bookstore, Print: A Bookstore in Portland, ME.
Life is too short to waste time on books you don't love or aren't going to read–clean up your digital library and get great personalized recommendations with TBR today!