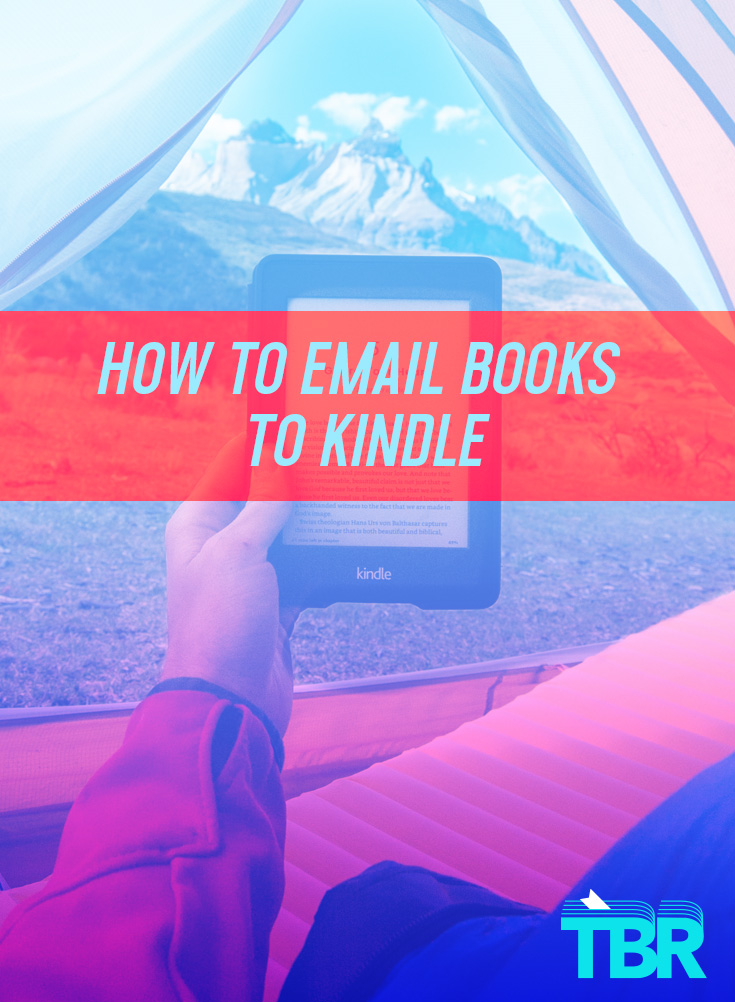 If you are an ebook reader with a lot of digital content, you might be wondering if you can ever send ebooks to your Kindle. The short answer–YES. However, if you want to avoid unwieldy cords, connecting to your computer, and waiting for your files to transfer, you can streamline the process by simply emailing books to Kindle. We'll walk you through which file formats you can email books to Kindle, how to do so, and how to manage your content once it's there.
Can I Email Books to Kindle?
Emailing books to Kindle is the simplest way to get your digital content to your Kindle. All you need is an email address and a WiFi connection! The file formats that can be emailed to Kindle are: Word Documents (.doc or .docx), RTF, HTML, JPEG, GIF, PNG, BMP, PDF, and of course, Kindle and ebook formats–MOBI and AZW. You may send up to 25 separate documents at a time, but the combined documents should not exceed 50 MB. If your doc is larger, send it as a ZIP file–Kindle will automatically convert it! You may also send documents to up to 15 different Kindles at a time.
What Is My Kindle Email Address?
You can find your Kindle email address by following these steps. First, log into your Amazon account, and click on Account and Lists.
Then, click on Digital Content and Devices.
This will bring up a list of your purchased Kindle content. Navigate to the top of the page and slick on Preferences.
Scroll down and click on Personal Document Settings.
Here you'll see your Kindle email address. It should end with @kindle.com. You can edit this email address.
Is Emailing Books to Kindle Secure?
While emailing to Kindle is as secure as anything sent over email can be, Amazon recommends that you edit your Kindle email address so that it has a mix of uppercase letters, lowercase letters, and numbers, and does not contain personally identifiable information. Keep your Kindle email address private, as any attachments sent to it will appear on your Kindle. This will prevent unauthorized sending of content to your Kindle. If content is emailed to your Kindle that is not coming from you, you can edit your Kindle email address at any time, but also check your approved personal email document list, found below your Kindle email address.
This is a list of email addresses authorized to send content to your Kindle. Be sure to add your personal email address, to ensure that you receive your content, and any other email addresses that might be sending books your way. This includes friends or relatives, or services like Netgalley or Edelweiss.
How to Email Books to Kindle
Now that you know your Kindle email address and you've made certain that your own email address is on your approved personal email document list, it's time to send a book to your Kindle!
The document name will appear as the title, so make certain it's how you want it to appear on your Kindle.
Open your inbox and click to compose a new email.
Address the new email to your Kindle address.
Attach your file. No need to fill out the subject heading or place anything in the body of the message–you won't see any of this on your Kindle, just the attachment.
Hit send! Give it a few seconds to go through, and then open your Kindle. Connect to Wifi, and sync your Kindle. Your book should appear in your queue, and you can download it and start reading ASAP!
How Do I Manage My Emailed Books?
If you need to manage your content, especially the content you've emailed to your Kindle, on your account, simply log into your Amazon account and navigate to Digital Content and Devices (instructions above).
Then, find the drop down menu that says books.
Click on it, and select Docs.
This should bring up a list of emailed content. You may delete, sort, and manage away!
Can I Email a Personal Document to Kindle?
You can! As long as the document is in one of Kindle's accepted formats, simply email that document as an attachment to your Kindle. If you want your personal document to have the same functionality as a Kindle book (i.e. be able to highlight and annotate), simply add the word "convert" to your subject heading.
Looking for More Great Reads?
If you're looking for a way to read more great books on Kindle, then try out TBR: Tailored Book Recommendations! TBR is a quarterly book recommendation service that takes into account your personal tastes and reading preferences. To get started, fill out the reader survey and let us know what you love and don't love, recent favorites, and what you want to read more of. You can even link your Goodreads account! Then, you'll be matched with an expert Bibliologist who will carefully read your responses and send you a personalized book recommendation letter with three picks. You can choose to receive your letter via email in about two weeks (perfect for ebook readers!) or you can receive your picks as brand-new hardcover books in 3-4 weeks from our partner, Print: A Bookstore in Portland, ME. Learn more and get started today!