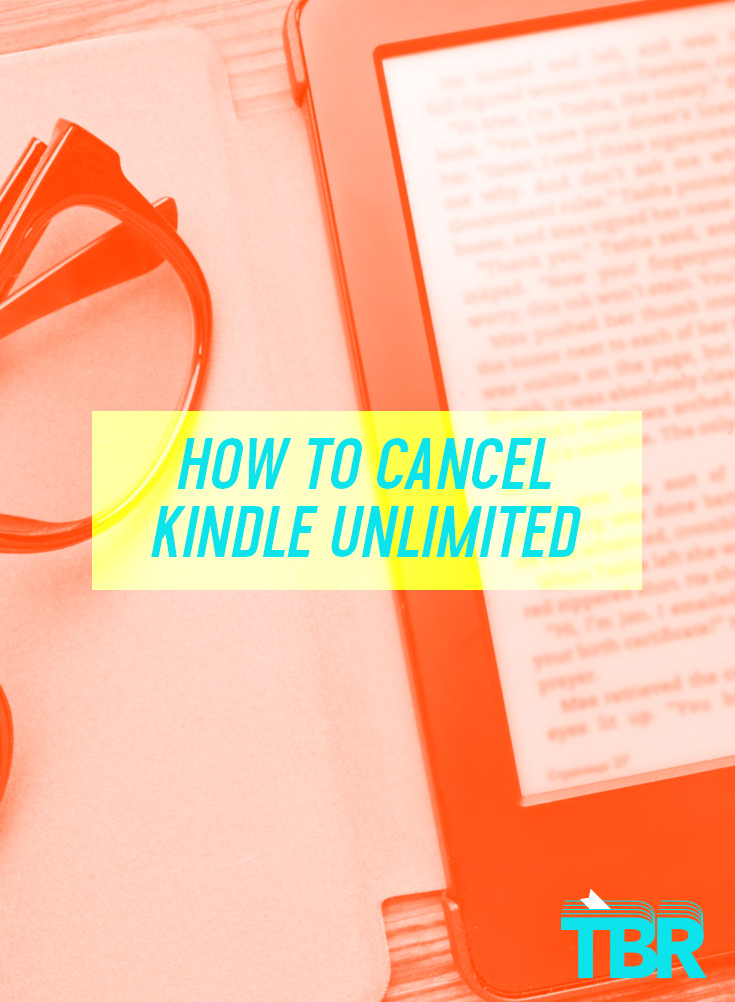 Do you need to cancel your Kindle Unlimited account but haven't been able to figure out how to do it? Amazon has a lot of services, so when going on the dashboard to cancel your Kindle Unlimited, it can be pretty difficult to find out where to go to cancel your membership.
There's nothing more frustrating than wanting to cancel a services and getting lost in the midst of drop-down menus, diverging online paths and confusing user interfaces. Every month, you are charged for a service you don't even use and is desperate to cancel–but how exactly do you do that? This post will help you with easy instructions and screenshots. Before you know it, you will be free of your Kindle Unlimited membership and your bank account will be glad for it.
Please note that if you are paying for the Unlimited service, you have to cancel it before the next billing period to avoid further charges. You can't get a refund on months that have already passed. More notes about billing and when to cancel your membership below.
Otherwise, the process is actually quite simple:
How to cancel Kindle Unlimited on Browser
1. Go to the Amazon.com page. On the right side of the top navigation bar, find where it says "Hello, [Your name]," followed by "Your Account". Hover over where it says "Your Account" and navigate to your Amazon Kindle Unlimited page by clicking on "Your Kindle Unlimited".
2. On this page you will find the following information: when you started your membership, the kind of the membership you're subscribed to (the plan you chose), the date of the next billing, payment settings and an option to edit them and (FINALLY) an option to stop the subscription.
Scroll down and select "Cancel Kindle Unlimited Membership" on the left-hand corner (as shown below)
5. Lean back and enjoy your life without your Kindle Unlimited Membership. As simple as that! But if you don't have a computer available to you, you can also cancel your Kindle Unlimited on your phone, Android or iPhone.
How to cancel your Kindle Unlimited Membership on Android and iPhone
1. Go on your Amazon app (NOT your Kindle app).
2. On the drop-down menu on the upper left-hand side, select "My Account" like shown below.
3. Scroll down and select "Memberships & Subscriptions", as indicated below.
4. If your membership doesn't pop up, click through "Don't see your subscription?"
5. Select "Kindle Unlimited".
6. Scroll down and select "Cancel Kindle Unlimited Membership".
7. The Amazon app will as you if you are sure you want to cancel your membership. Simply click through to "Cancel Membership" and you will be Kindle Unlimited-free!
Things to note about cancelling your Kindle Unlimited membership
– You can't cancel your Kindle Unlimited subscription in the Kindle app on Android or iPhone–you need to go on your Amazon account or on your Amazon app. Though both apps can be used to make purchases, they are different apps that manage different aspects of your Amazon account.
– You won't be charged if you're only subscribed to a free Kindle Unlimited trial membership. These trials usually last 30-days and your credit card will only be charged after these 30 days have gone by.
– You won't get a refund for the rest of the paid period. If you cancel Kindle Unlimited in the middle of the billing period, you will relinquish the service but you won't get a refund for the remaining days of the month. This isn't a problem when you choose a monthly plan, but if you choose a 6-month or longer plan, this could be a problem. For example, if you signed up for a 12-month plan and cancel on the 6th month, you won't get a refund for the remaining 6 months of the service.
– If this post was not helpful, here's the official Kindle Unlimited help page.
But wait! Did you quit Kindle Unlimited because it wasn't giving you what you needed? Did you know Book Riot's Tailored Book Recommendations (TBR) can fill that void?
One of the pitfalls of Kindle Unlimited is that there are too many options and the Kindle algorithm rarely gives you good recommendations because of the sheer amount of options. Tailored Book Recommendations is a service that pairs you with a professional book nerd who then creates personalised book recommendations based on your reading habits and what you're looking for. You can pick a Hardcover Plan, where you'll receive hard copies of the recommended books or the Recommendations Only plan, which will simply curate the best recommendations for you through email. More information on how to sign up can be found here. I promise you won't regret signing up.