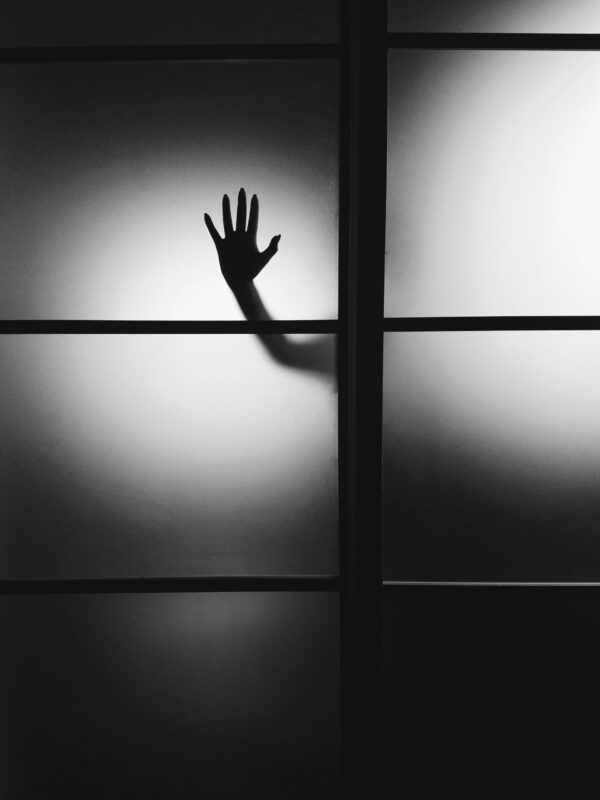 When it comes to the horror genre, readers tend to get a certain image in their heads about what kind of book constitutes a horror. Maybe they think of haunted houses, or a maniacal killer on the loose. Maybe they think of gore or zombies. The point is, horror isn't just one thing. The essence of the genre is books that scare you, and that can happen in a lot of different ways. We've rounded up a list of some of the most popular types of horror genres and subgenres along with some recommendations. Just keep in mind that when it comes to types of horror genres, it's best to remember that a book can (and often does) overlap genres, and not every book will perfectly fit in each genre category—and some books may fit in more than one. The point of these horror subgenres is to help you discover more books you love, not limit books and their stories!
Slasher Horror
Slasher horror novels tend to be more on the violent and bloody side, and they often involve serial killers and villains who are human (or very human-like) terrorizing or hunting down a person or a group of people. The motivation may be revenge, or just violence of violence's sake. An excellent example is There's Someone Inside Your House by Stephanie Perkins, about a teen who's recently moved to Nebraska, only to find that someone is breaking into her classmates' houses and murdering them. Another similar pick would be Final Girls by Riley Sager, about a young woman who survives a massacre only to find the horrors of that night returning to her years later.
Comedy Horror
Horror, but make it funny! Comedy horror can be a lot of different things, but it understands that laughter is the best catharsis for terror. Grady Hendrix is an author who is great at combining thrills and chills with laughs, and another great example of horror comedy is Undead Girl Gang by Lily Anderson, which is about a young witch who brings her best friend and two mean girls back from the dead (oops) in an attempt to identify a serial killer. Medding Kids by Edgar Cantero is also another hilarious and frightening comedy horror about a group of former kid sleuths, now in their twenties, who return to the case so frightening that it tore their group apart.
Psychological Horror
The purpose of psychological horror is to scare you, of course, but to also get you questioning the reality of the characters. Oftentimes what's so scary about psychological horror is that no one will acknowledge the scary thing, or that the characters begin to question their own mental states. White Smoke by Tiffany D. Jackson is a prime example. It follows Mari, who has just moved with her newly blended family to a renovated house in the middle of a block of run-down, abandoned houses. From the moment they move in, Mari hears and smells strange things in the house that her parents don't seem to notice. And then when her new little step-sister begins talking about an imaginary friend who wants Mari gone, she begins to suspect something is very wrong here. Another great example is The Upstairs House by Julia Fine, which is about a new mom who comes to realize that the ghost of Margaret Wise Brown is living in her house—and she's bent on revenge.
Supernatural Horror
Supernatural horror covers a very broad range of horror novels—anything from from ghosts, demonic possession, vampires, werewolves, monsters, or anything else paranormal. A common trapping in this sub-genre is that whatever terror the protagonist uncovers is being perpetuated by otherworldly forces that can't be explained by science. A great example is T. Kingfisher's The Twisted Ones, about a young woman cleaning out her grandmother's house after her death, only to find something strange and terrifying living in the woods behind her house. Or check out Nothing But Blackened Teeth by Cassandra Khaw, about a group of young people who arrive at a haunted estate for a wedding. The Taking of Jake Livingston by Ryan Douglass is about a young man who can see ghosts and tries to help them pass on, until an especially malevolent ghost decides to make his life hell.
Sci-Fi Horror
Like the title implies, this is horror but make it sci-fi! It includes sci-fi elements such as aliens and the horror of science and technological advances, and can be horror set in sci-fi settings such as space, other worlds, and space stations. A great example is Bent Heavens by Daniel Krause, which is about Liv, whose father went missing after he claimed to be kidnapped by aliens and set a series of elaborate traps in the woods behind their house, fearing they might come for him. Liv doesn't believe him, until one day she discovers something unnatural in one of the traps. Another example is We Have Always Been Here by Lena Nguyen, which follows a scientific researcher on an exploration mission. She's tasked with monitoring the scientists who plan on colonizing a newly discovered planet…but when they all seem to be gripped with paranoia and madness, she must discover what dark forces are at work.
Gothic Horror
Gothic horror became popular in the 19th century and has a focus on death, horror, and oftentimes romance. It places a great emphasis on emotion and atmosphere rather than violence or gore, and Gothic horror is often associated with creepy old estate settings. Shirley Jackson's The Haunting of Hill House is a Gothic horror classic, about a group of people who visit Hill House in an attempt to understand why it's haunted, and a more recent release that captures all of the Gothic horror vibes is Mexican Gothic by Silvia Moreno-Garcia, which is about a young woman who answers her cousin's plea to rescue her from a Mexican country estate, only to find unimaginable darkness in its walls.
Fantasy Horror
Fantasy horror is darker fantasy that is meant to frighten. Fantasy horror can be set in the real world, or in a fantastical world, but often contains heavy magical and fantasy elements. Ninth House by Leigh Bardugo is a good example of this, as it is about a young woman who is assigned to report on the occult activity at Yale University, but soon finds herself brushing up against otherworldly forces and portals to dangerous places when her mentor goes missing. For a book set in a fantasy world, check out The Year of the Witching Alexis Henderson, which is about a Puritan-like fantasy world and the young woman who inadvertently awakens dark witchcraft.
This just scratches the surface of all of the amazing types of horror genres and subgenres out there! If you've been itching to explore more horror novels or looking to get into reading horror, we hope this helps! And if you want more things horror, check out our list of horror movies based on books, and the best horror book subscriptions.
And if you want more great recommendations for types of horror genres, sign up for TBR: Tailored Book Recommendations! TBR is a personalized book recommendation service that sends you books you'll love to read. Here's how it works: Simply fill out the reader survey and let us know what you want more of–such as different types of horror novels–and what you're not keen on. Then, an expert Bibliologist will read your responses and recommend three books just for you. Receive your recommendation letter via email in about two weeks, or opt to receive your recommendations as brand new hardcovers in the mail in about three to four weeks. Learn more and sign up now!