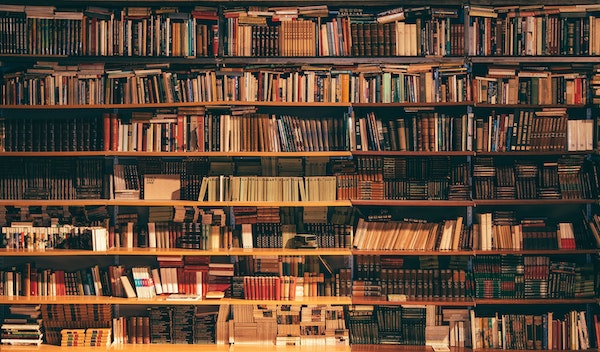 On Earth We're Briefly Gorgeous by Ocean Vuong is the moving story of a young man known as Little Dog, written as a letter addressed to his illiterate Vietnamese mother. It reveals a family history that begins in Vietnam and moves to the United States when he is just a child, where he comes of age living with a single mother and his grandmother in Connecticut. Through excavating his history and revisiting various moments of his youth, Little Dog reveals parts of himself that his mother has never known, working up to an emotional climax.
This acclaimed novel was on the longlist for the National Book Award, the Carnegie Award, and the PEN/Hemingway Award for a first novel. It was shortlisted for Center for Fiction First Novel Prize and won the New England Book Award for fiction, among many other accolades. It's no surprise that with a novel as acclaimed as this, it's chosen left and right for book club discussions. We've rounded up a list of On Earth We're Briefly Gorgeous book club questions, discussion prompts, and themes to help you prepare for your next book club meeting!
On Earth We're Briefly Gorgeous book club questions
Did you know anything about this book before you picked it up? What surprised you, if anything?
Discuss the meaning and significance behind Little Dog's name. Do you believe that the reasoning behind naming him Little Dog has had the desire effect?
What do you think the value is in writing a letter to someone who won't or can't read it?
What were some of your favorite lines or metaphors in this book?
What are your thoughts on Vuong's writing style? Did you find it accessible, or too overwhelming? Does knowing that Vuong is also a poet affect your perception of his prose?
In what ways did Little Dog's grandmother's and mother's trauma affect their relationships, both with each other and Little Dog? How did it affect Little Dog's childhood? Do you think that Little Dog's mother's actions are redeemable?
Discuss the concept of inherited family trauma. Do you think understanding your family's past and their traumatic experiences helps to understand them, love them better?
Compare and contrast Little Dog's relationship with his mother and grandmother with his relationship with Trevor.
Discuss how Trevor and Little Dog connect–both emotionally and physically. What it is about Trevor that appeals to Little Dog?
At one point, Little Dog says, "Let no one mistake us for the fruit of violence — but rather, that violence, having passed through the fruit, failed to spoil it." Do you agree with this perspective?
This book is heavy on the gorgeous language, but light on plot. Did that work for you? Why or why not?
Towards the end of the book, Little Dog notes that although his book is about death, it's also about life–discuss how life and death are interconnected, like two heads on the same coin, in this book.
Why do you think Little Dog wrote this letter? Was it more for his mother, or for himself?
Ocean Vuong has published a book of poetry in addition to this novel–are you interested in reading it? Would you read another novel by Vuong?
Discuss the significance of the title, and the line in the book that inspires it. Do you think the title is fitting for this book?
Vuong's work touches upon many themes: Family history and trauma, race, class, privilege, masculinity, addiction, the nature of love, and physical connection. What themes appealed to you the most as a reader? What themes do you think Vuong explored well? Is there a theme you wish he'd spent more time on?
Find your next book club read
If your book club is looking for more great books to read, then check out our guide to the best book club books of 2020! Looking for more literary fiction? We've got you covered there too.
And if you're still looking for more amazing literary fiction titles perfectly suited to your reading tastes, check out TBR: Tailored Book Recommendations! TBR is a quarterly personalized book subscription service that puts you in control of what you want to receive. Simply fill out the reader survey and let us know your favorite books, genres, and what you're not so fond of. You can even request recommendations in certain genres and categories (such as literary fiction for book clubs, or books like On Earth We're Briefly Gorgeous), and drop in a link to your Goodreads profile! Then, you'll be matched with an expert Bibliologist who will brainstorm three books, just for you! They'll write you a recommendation letter, and you can choose to receive your recommendations either via email, or with three new hardcover books that show up in the mail from our partner, Print: A Bookstore in Portland, ME! The emailed recommendation letter is great for readers who enjoy ebooks and audiobooks or are library power users, and the hardcover level is perfect for anyone who enjoys getting brand new books in the mail. Learn more and get started today!