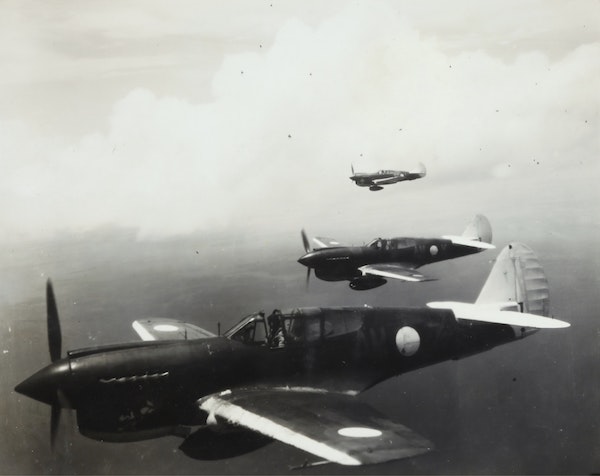 War is messy. Oftentimes, it's easy to talk about conflict in terms of one side vs. the other, of the good guys vs. the bad guys, but the truth is a lot more complicated than that. And some wars, such as World War II, saw so many different players and so much action that hundreds, if not thousands, of books have been written about the conflict that spanned the globe. If you find the concept of certain wars overwhelming, or want to dig into the history a bit more, we recommend picking up any one of these new military history books to help you make sense of various wars and conflicts that have unfolded in both the distant and near past.
In this detailed investigation into the war in Afghanistan, Whitlock demonstrates how a war that had initial public support so quickly turned out be a messy, complicated guerrilla battle even though no end to the fighting was in sight. Despite mounting evidence that there was no end to conflict on the horizon, three American presidents insisted that progress was being made in the region. This book relies on interviews and primary research from thousands of sources to tell the story of a doomed war, and the result is a book that is especially important given the Taliban's recent takeover of the country.
Few historical figures played quite as pivotal of roles in revolutions as the Marquis de Lafayette. As a young man, he fought with the rebels in the American Revolution, bringing much needed aid at a critical moment. After the American Revolution, he returned to France where he spent his days agitating for revolution and plotting to overthrow kings. This is a remarkable book about a man of mythic proportions, and his ideals and military movements.
Mildred Harnack was an American woman who enrolled in a Ph.D program in Germany in the 1930's, and got a front row seat to the rise of the Nazi Party. She began organizing political meetings to oppose fascism in her apartment, educating and organizing the resistance movement early on. When war broke out, she became a spy who organized countless acts of resistance and sabotage against the Nazis, only to be caught the day before she was to make her escape from Germany. This book is about her incredible legacy, written by her bret-great niece.
The U.S. Navy SEALs is an elite force often tasked with carrying out the most complicated, dangerous, and heroic missions of any branch of the military…but how did such a force get its start in the Navy, when most if their missions take place on land? Written by a SEALs veteran, this book takes a long look at the history of the Navy SEALs and the political landscape that shaped them.
When Joseph P. Kennedy, father of future president John F. Kennedy, was appointed ambassador to the U.K. in 1938, it seemed to be an odd choice. Kennedy was a proud Irish-American Catholic who seemed all too sympathetic with fascism, and while he was initially welcomed in London, he quickly gained a reputation as one of the worse U.S. ambassadors in history. In this book, Ronald reveals how Kennedy's personal ambitions clouded his political duty, and how that had a direct impact on the unfolding of WWII.
In this book, Draper explores the circumstances that led the U.S. into war with Iraq, and how the intel that led the Bush administration into the conflict was all wrong. Based on years of reporting on the subject, Draper talks about the intelligence failures that led to conflict, and how these failures reverberated throughout the years. This is a must-read on the subject of the U.S. and Iraq.
If oral histories are your jam, then pick up this expanded edition of the book that follows fifteen Marines through Pearl Harbor to their various posts throughout WWII, and finally back home. This book covers everything from their harrowing wartime experiences, the brotherhood they shared, and the effects of the war on their civilian lives after.
In this book, Anderson takes a deep dive into the lives and careers of four of the CIA's first spies who began working after WWII on the behalf of the newly formed CIA to combat the Soviet Union and their efforts to fan the flames of revolution and communism around the world. This is an essential read to understand the politics and underhanded dealings that led to the escalation of the Cold War.
Want more great new military history books? Check out our list of great new history books, and then read more about the best history book subscription boxes.
If you're looking for more great niche genre books, sign up for TBR: Tailored Book Recommendations! TBR is a personalized book recommendation service that sends you books you'll love to read. Here's how it works: Simply fill out the reader survey and let us know what you want more of–such as military history books–and what you're not keen on. Then, an expert Bibliologist will read your responses and recommend three books just for you. Receive your recommendation letter via email in about two weeks, or opt to receive your recommendations as brand new hardcovers in the mail in about three to four weeks. Learn more and sign up now!