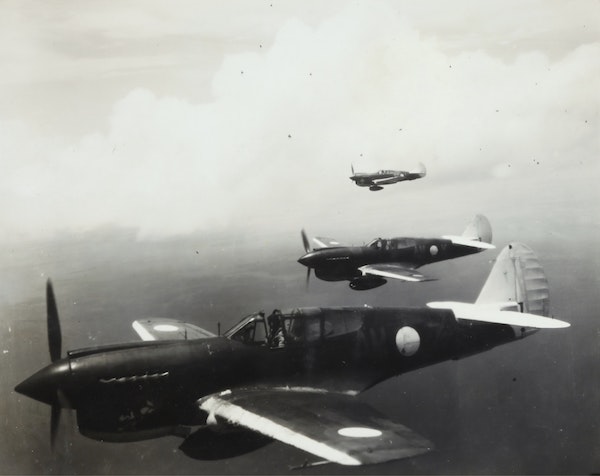 William Shakespeare famously wrote "what's past is prologue," which is just a fancy way of saying that knowing our history matters. If you're a big history book reader, then we've rounded up ten new releases in history books that you'll definitely want to read in 2021. Spanning across the globe and reaching back through the centuries, there's a book here for every interest!
Coedited by the National Book Award winning author who wrote Stamped from the Beginning, this history book takes readers through four hundred years of history of Africans in the Americas. It begins in 1619, a year before the Mayflower, with the first recorded instance of Africans arriving in the so-called new world, and spans the next four-hundred years with contributions from an array of writers that range from factual to personal memoir.
In 1910, a ten-year-old girl named Marie Williams was brutally murdered in a small town. When no one could find her killer, the town reached out to one of New York's most renowned detectives. Although he'd never investigated a murder before, he took on the case, tracking down a killer, pulling back the curtain on a small town darkness, and laying the groundwork for the founding of the NAACP.
The Princess Spy: The True Story of World War II Spy Aline Griffith, Countess of the Romanones by Larry Loftis
Written by the author of Code Name: Lise, this is a new biography about Aline Griffith, a young woman born in suburban New York who became desperate to join the war efforts when WWII broke out, and was trained as a spy before being sent to Madrid. There, she entered high society, charming officials and wielding secrets, even after she married into one of Spain's wealthiest families.
In this history book, Byrd examines the cultural significance of Christianity, particularly the Bible, on the American Civil War. He looks at how the Bible's verses were used as rhetoric and propaganda for both sides, how people referred to the Bible to justify a myriad of causes, and even how soldiers carried the Bible into battle.
India is one of the most populous countries in the world, and the second largest democracy. The country borders a number of diverse countries and it's home to many different cultural groups. In this first contemporary history of the country, Vijayan looks at the legacy of colonialism, independence, and how political instability and modernization have shaped the nation.
American and Iran: A History from 1720 to the Present by John Ghazvinian
Going back to the days before the United States was even a country, Ghazvinian looks at the history of Persia and America, and how relations have been shaped over the centuries. The author draws upon research conducted in archives in both the U.S. and Iran to create a balanced and fascinating history.
The Three Mothers: How the Mothers of Martin Luther King, Jr., Malcolm X, and James Baldwin Shaped a Nation by Anna Malaika Tubbs
Martin Luther King Jr., Malcolm X, and James Baldwin were all significant thinkers and influencers of the 20th century, particularly of the Civil Rights Movement. This book examines the lives of their mothers, who all grew up in somewhat similar situations at the beginning of the century, and how their experiences influenced the upbringing of their more famous sons.
A Shot in the Moonlight: How a Freed Slave and a Confederate Soldier Fought for Justice in the Jim Crow South by Ben Montgomery
George Dinning was a Black man who had worked as a farmer in relative peace for over ten years when he was accused of theft, and a mob of white men descended upon his farm at night. When he shot back in self defense, he accidentally killed a white man from one of the wealthiest families in the state. This was just the beginning of a legal battle that would see Dinning as the first Black man to not only reverse a wrongful murder conviction, but win damages afterwards.
The African Look Book: A Visual History of 100 Years of African Women by Catherine E. McKinley
Too often, we see historical events as something boring and dusty found between pages of books, but this book brings history to life through a wide array of vibrant images. McKinley has curated a personal archive of images of African women in the first one hundred years of photography (1870-1970) that reveals these women for who they really were.
The Doctors Blackwell: How Two Pioneering Sisters Brought Medicine to Women and Women to Medicine by Janice P. Nimura
In this fascinating biography of the first two women in the U.S. to become medical doctors, Nimura recounts the challenges and triumphs of two determined women who not only broke ground in the medical field, but founded the first hospital completely run by women in the United States. Although they didn't always agree, their work left a lasting mark on medical history.
Need more history books in your life? Check out our round up of the best history book subscription services. And make sure you never miss a new history book release by signing up for TBR: Tailored Book Recommendations! TBR is a personalized book recommendation service that sends you books you'll love to read.
Here's how it works: Simply fill out the reader survey and let us know what you want more of–such as new history books–and what you're not keen on. Then, an expert Biblioligist will read your responses and recommend three books just for you. Receive your recommendation letter via email in about two weeks, or opt to receive your recommendations as brand new hardcovers from our partner, Print: A Bookstore in Portland, ME in about three to four weeks. Learn more and sign up now!