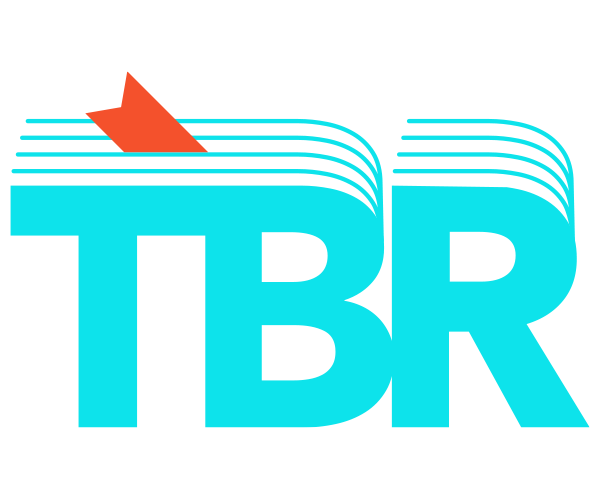 Welcome to TBR, a personalized book recommendation service that helps you find your next favorite reads! TBR is a quarterly book subscription service that offers two different tiers: recommendations only, and hardcovers! The recommendations only tier delivers a letter with three curated book recommendations just for you in your inbox, and the hardcover level gives you that same personalized treatment, but delivers three hardcover books to your door. No matter what you love to read, fiction or nonfiction, any genre or category, we've got high quality recommendations for you! That sounds amazing, you're probably thinking, but how does TBR work? Let's dive in!
Getting Started
When you sign up or gift a TBR subscription, you can pick between recommendations only, or hardcover. You also pick if you want to sign up for a year, or be billed quarter to quarter. Once that's decided, you fill out our reader survey. The survey asks you what types of books you love, your favorite genres and subgenres, what age categories you're interested in, what you want to explore more of in your reading life, potential themes you'd like to see, how adventurous you want to get in your recommendations, what your favorite TV shows/movies are, what you don't like in books, any content warnings you might like to see, what your dealbreakers are, and what your preferred format is (especially useful if you pick the recommendations only level). We also give you the option of sharing your Goodreads account with us, so we know what you read and what you're looking forward to.
Okay, but how does TBR work?
Once you submit your survey, our Pigeon in Chief looks over your responses and assigns you to a Bibliologist–a real live human and power reader who reads each of your answers carefully, puts their thinking caps on, and checks your Goodreads shelves before picking out recommendations that they think you'll love. TBR Bibliologists are professional book recommenders, Book Riot contributing writers, librarians, booksellers, and all around book nerds who collectively read a LOT of books each year. You can learn more about about the Bibliogists and see what they love reading.
Your Bibliologist then writes a recommendation letter just for you, telling you why we think you'll love each book and giving you their best pitch for it. They'll also offer any content warnings if you ask for them, but please be aware that we are real live humans and while we do our best to make sure nothing slips through the cracks, we advise you do your own research if you're concerned about a particular book. Then, once the letter is written, it is sent directly to your email inbox if you picked the recommendations-only level. If you picked the hardcover level, we'll ship your three hardcovers and letter directly to your door from our fulfillment space in Portland, Oregon! When you purchase the hardcover level, you can feel great knowing you're supporting an indie bookstore!
You have your recommendations! Now what?
Open your letter or your box of new books and enjoy! We hope that you love each and every one of your picks, but the fun doesn't stop there. Sign back into your account and give us feedback! The feedback form lets you give us star ratings on each of your picks, and type in feedback for each book. You can also give more general feedback about each quarter's picks! Our TBR Bibliologists love feedback, because it helps us get to know you as a reader even better, and it helps us figure out what to send you next. We want to hear it all, even if you hated your picks. We'll do better next time, but if for some reason you would rather be assigned a new Bibliologist, let us know! We can make that happen.
You can also update your survey responses at any time, and we highly recommend that you update them as needed. That way our Bibliologists know what's going on in your reading life and can continue to offer you personalized picks that we hope you'll love!
Want more great recommendations?
TBR is a quarterly service, but we now have an option for drop-in recommendations! Drop in recommendations are for when you just can't get enough great book recommendations, or if you want to try out different subscription levels from what you're already signed up for. Sign into your account at any time to purchase a drop in recommendation in between your regular subscription, and within two weeks (for recommendations only) or three weeks (for hardcovers) you'll have another round of great book recommendations. And don't worry, those books won't be repeated on your regular subscription plan!
Can I return my recommendations if I'm dissatisfied?
Unfortunately, no. All recommendations and hardcovers you receive in the mail are non-returnable. If you're dissatisfied with your recommendations, try leaving us feedback so we can do better or request a new Bibliologist. If you have any other concerns, contact customer service.
How does TBR stack up to other subscription services?
Good question! See the breakdown between TBR and Book of the Month. You can also take a deep dive into how TBR works!