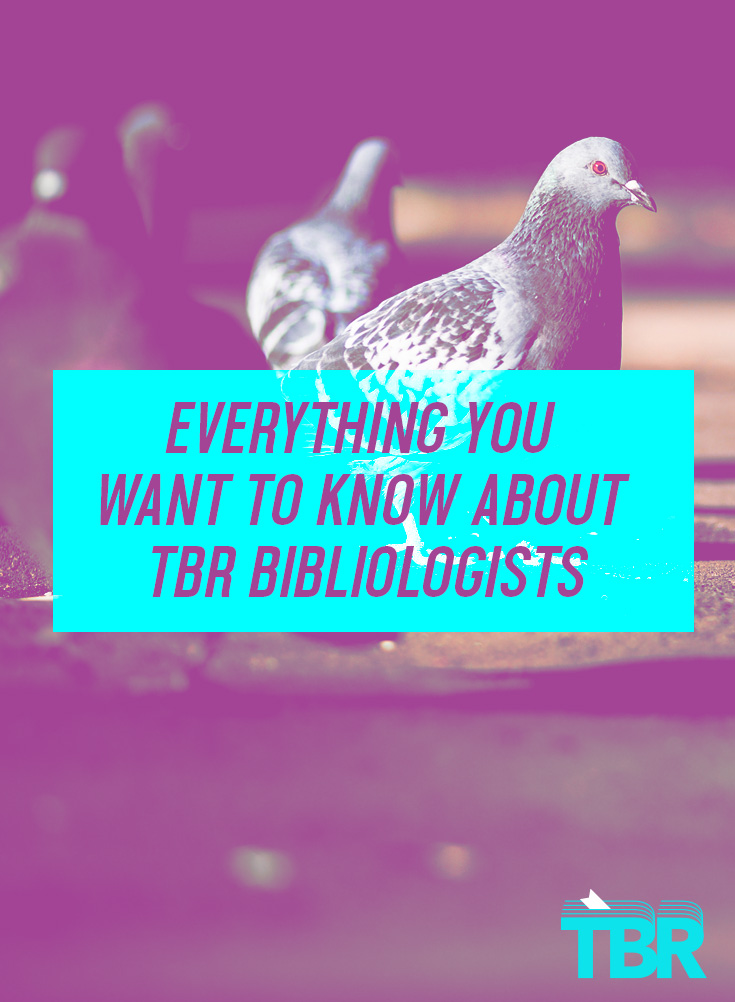 The magic of TBR: Tailored Book Recommendations is that each reader is given personalized book recommendations from a real power reader, called a Bibliologist. TBR wouldn't be able to run without them! But who are these masked readers behind the TBR curtain, and how did they come to wield so much bookish power? Here is everything you need to know about our TBR Bibliologists and how they make the recommending magic happen!
How does one become a Bibliologist?
Bibliologists are super readers chosen from the pool of Book Riot contributors! Not only are they book lovers who can write eloquently, but we look for folks who have experience in recommending books beyond writing for the website–librarians, booksellers, and other people who treat recommending books as a serious job.
We also look for people who have broad interests, read widely, and can recommend lots of different kinds of books. We make sure that we have Bibliologists who can recommend in every genre and format, as well!
Who are the Bibliologists?
You can learn more about the Bibliologists on our Meet the Biblioligists page! They are Book Riot contributors and contributing editors, former and current librarians and booksellers, writers, podcasters, and mega readers!
On top of that, they are cat lovers and dog owners, lizard and snake keepers, ice cream aficionados who (mostly) don't let a lactose intolerance hold them back, and they're fairly split on whether or not they prefer indoor reading to outdoor reading. Read more about them to discover their desert island reads and the weirdest place they've ever read a book!
What genres do Bibliologists read?
You won't find a genre that a Bibliologist doesn't read or love! While not every single Bibliologist reads every genre (they are only human…mostly, we think), no matter what genre or sub-genre you're into, there's an expert Bibliologist ready and willing to offer you some terrific book recommendations.
We've found that our most requested genres are sci-fi, fantasy, mystery, thriller, and literary fiction. Our most popular non-genre book requests are diverse books and books with LGBTQ+ representation, with books in translation closely followed! Needless to say, our Bibliologists have got you covered with all of these book requests!
What formats do Bibliologists read in?
Every format! Bibliologists are not format snobs–they might have personal preferences, but they read hardcover, paperbacks, ebooks, and audiobooks!
Bibliologists read new titles, advanced copies, and backlist titles! If you want a great audiobook recommendation, or are open to reading ebooks, let us know! Your Bibliologist may be able to steer you to great performances and offer ebook bonus recommendations that aren't in print.
How do Bibliologists pick my books?
First, Bibliologists read your survey responses very carefully. The more information you give your Bibliologist, the better able they are to brainstorm books for you! Then, they check out your Goodreads page if you've included a link. They also see what was recommended to you before, and your feedback on those recommendations. Then, they brainstorm! Bibliologists are usually bursting with book recommendations because, collectively, they read thousands of books each year. Most of the time, it's easy for them to come up with titles they think you'll love, but occasionally they might crowdsource your request by asking other Bibliologists for input. No matter what, they pick out a book they are confident is great, and one they hope you'll love.
Then, Bibliologists check your Goodreads account to make sure their three picks aren't books you've already read or marked as to-read! They want to make sure that it's a new or new-to-you pick! They write a personalized letter recommending the book to you and explaining exactly why they picked the books they did. Once that's written, your recommendations are delivered either via email or your books are ordered from Print: A Bookstore in Portland, ME.
What feedback can I give my Bibliologist?
When you log into your TBR account, you can give each recommendation a star rating, and you can write something specific about each book. This can be anything from "I loved these characters" to "I loved the plot, but found the pacing slow" or "More like this, please!" Whatever you want! Both positive and negative feedback allows Bibliologists to better target their recommendations, and more information helps them pick better books! It's important to know when a book doesn't quite hit the mark, but Bibliologists also are book nerds who genuinely wish to make readers happy–so they want to know when their recommendation is a winner, too!
There is also a field for additional feedback on your books selections as a whole! Feel free to give Bibliologists more information about how they did! Did you love the mix of genres? Do you want to mix it up? You can also always update your survey responses to reflect any changes you might have in your reading life!
How can I build a relationship with my Bibliologist?
While you won't be connected with your Bibliologist outside of your recommendation letters and offering feedback, it can be great to build a relationship with your Bibliologist through these modes. Leaving feedback is the best way to do this, and keeping your Goodreads page up to date is super helpful to the selection process!
Bibliologists want to connect you with your new favorite book, but if you never let them know how they're doing, it is a little more difficult. Make sure to always leave feedback, update your survey responses if necessary, and keep your Goodreads account active. Don't be afraid to ask questions, either!
How are readers assigned to a Bibliologist?
Our Pigeon-in-Chief reviews every order and assigns each reader with a Bibliologist based on genre preference, what a reader is looking to read more of, and sometimes format requests.
Our PIC knows what the Bibliologists' areas of expertise are, and is always doing her best to make sure that the perfect Bibliologist for the job is matched to every reader.
Can I change my Bibliologist?
Absolutely! If your Bibliologist isn't working out for you, you can always request a new Bibliologist in your general feedback box or by contacting us. We promise you that no Bibliologists' feelings will be hurt–Bibliologists are readers too, and they want everyone to find the best books for their needs and tastes!
TBR is a service for book nerds, created by book nerds! It's run by real people, not algorithms, and our Bibliologists are always doing their very best to find the perfect book for you! Read more about the service, and if you haven't already signed up for TBR, start now!