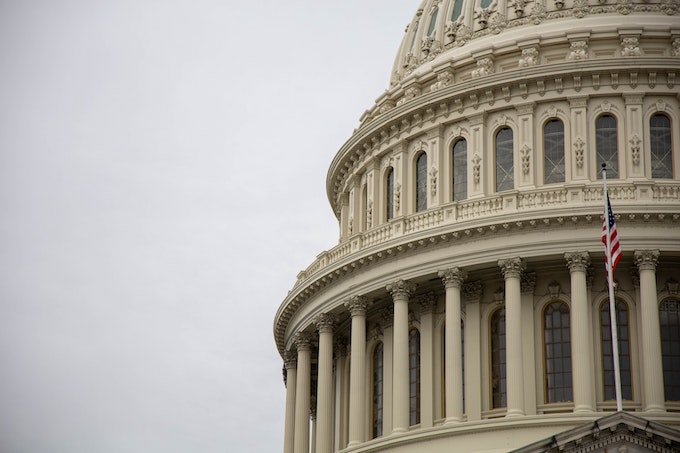 Politics is naturally a high-stakes field, since one small decision can affect the lives of thousands–and that's even more true when it comes to the best political thrillers! These political thrillers look at how global events can affect countries and their political systems, and the people who have to make big decisions for thousands of people.
Set in the late 1980s and early 1990s, this book follows Marie, a young Black woman working for the FBI when she's recruited by the CIA to spy on the president of Burkina Faso. She agrees, but before long she finds herself actually agreeing with her mark rather than her own government. And when the Americans make a move against the current government in Burkina Faso, she has to decide where her loyalties lie.
Vera Kelly is a spy working with the CIA in the 1960s. She's stationed in Buenos Aires, and spends her days getting close to radical student groups and transcribing wire taps, until the day a coup rocks the city. The CIA pulls out, leaving her with no way home, and Vera knows that she's going to have to try and get out of the country quietly–but she has to move quickly because she's in possession of some very important information. Bonus: the sequel, Vera Kelly is Not a Mystery, also has a political plot.
Who better to write a story about the high-pressure job of being a president other than a former U.S. president and one of the bestselling thriller writers of all time? This novel is about our country in crisis, and what happens when rumors of espionage and cyber warfare have infiltrated the Cabinet, only for the president to go missing as the suspicion falls on him.
Yolanda has finally made it as a lawyer in a high-powered NYC firm…just in time for the FBI to raid them for illegal activities. Yolanda happily turns in her corrupt boss, and in order to get back her freedom, she agrees to go undercover in CA to infiltrate a supposedly radical African-American activist group. But once she"s there, she isn't so certain that she disagrees with what they're trying to do–but not betraying her true values and keeping the FBI happy won't be easy.
This is an older book, but notable because of its plot! It's about Talcott Garland, a law professor who is shocked when his father is found dead. His father is a federal judge, and at one time was even a Supreme Court nominee, so Talcott thinks it's likely his father might have been murdered. And when he begins finding clues his father left, he soon finds himself in some very, very dangerous territory.
James Reece is a Navy SEAL whose record is impeccable, but on his latest deployment is devastated when his entire team is killed in an ambush. Bereft, he returns home, only for his family to be killed on the very day of their reunion. Reece does some digging, and find that his brothers-in-arms weren't merely surprised by the enemy–they were sold out by their own government, and Reece was supposed to be among them. Now, with nothing left to lose, he'll avenge everyone he's lost and get to the bottom of why they were sold out in the first place.
Juliet Armstrong is a government worker, a producer for the BBC in 1950s England, when she steps out one day and runs into an old colleague from nearly ten years earlier. He acts as though he doesn't recognize her, but Juliet knows that there is no way any of them could forget their years in London during the Blitz, spying on Nazi sympathizers in relative boredom until a deadly misstep sent them scrambling to cover up their actions. Juliet would like to believe this encounter is a coincidence…but she knows it's not.
The basis of the Emmy-award winning TV series Killing Eve, this series of novellas is about an MI-5 analyst who suspects that a female assassin is working internationally, killing political enemies and going mostly undetected. And when she turns out to be right, she attracts the attention of the villainess herself, leading to a tense cat-and-mouse chase across continents.
For another thriller involving the highest office of the last, pick up this novel about what happens when a cheap drone manages to land on the White House, carrying a small package and a ludicrous demand that the president fly the ISIS flag above the White House or suffer the consequences. The president refuses, of course, and the nation suffers deadly drone attacks that only an elite drone squad can trace and stop.
Maddox is a covert operative who is given a monumental task: neutralize a bioweapon that could kill thousands. She's a capable woman who is on the job at once, but she needs the help of Cole, the only person she trusts. Unfortunately for her, Cole is her former lover she thought was dead, and he can't forgive Maddox for moving on with her life. Now the two have to work together against a ticking clock to save lives.
Want more great political thrillers and related books? Here are some of the best mystery recommendations, our round up of domestic thrillers, and a great list of mystery book subscriptions services.
And if you're looking for more political thrillers, sign up for TBR: Tailored Book Recommendations! TBR is a personalized book recommendation service that send you books you'll love to read. Here's how it works: Simply fill out the reader survey and let us know what you want more of–such as political thrillers–and what you're not keen on. Then, an expert Biblioligist will read your responses and recommend three books just for you. Receive your recommendation letter via email in about two weeks, or opt to receive your recommendations as brand new hardcovers from our partner, Print: A Bookstore in Portland, ME in about three to four weeks. Learn more and sign up now!