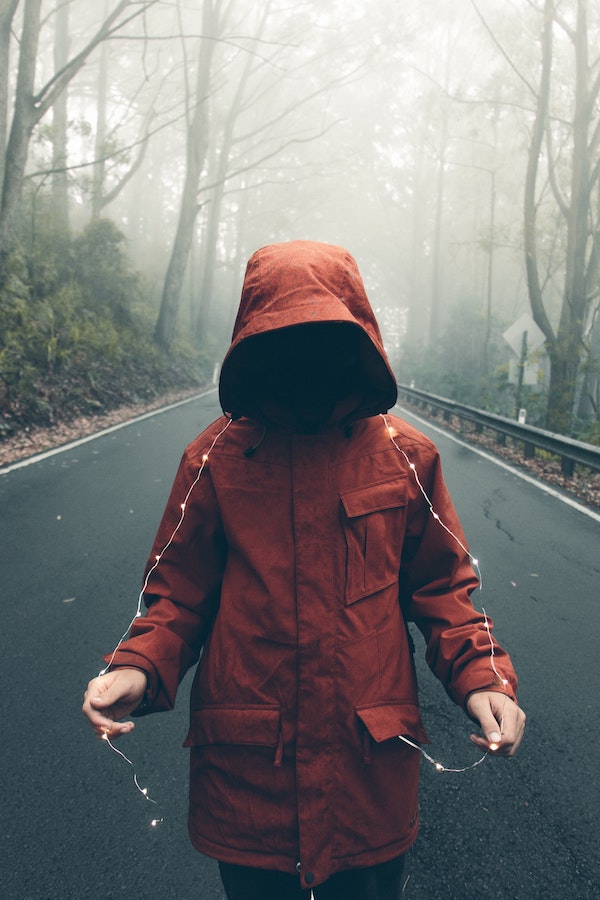 In recent years the domestic thriller subgenre has exploded in popularity, thanks to the works of authors such as Gillian Flynn, Liane Moriarty, and Mary Kubica. Domestic thriller books are usually mysteries told from the point of view of regular people who find themselves in thrilling and dangerous situations related to domestic life, and they usually focus on the motivations and fallout of conflict rather than the procedural details of solving crimes. If you enjoy these types of stories and are looking for more domestic and marriage thriller books, here are 15 domestic thrillers we recommend!
Matt and his wife are hiking when he raises the alarm that Marie has fallen over a cliff. Everyone is worried and sympathetic at first, until they realize that this is not the first time that a woman married to Matt has died under mysterious circumstances. As two detectives try and get to the bottom of what really happened, they discover a shocking, twisting plot.
Millicent and her husband are typical suburban parents with a very dark secret. They have a bit of a murder hobby, and they kill young women under the cover of night. They've gotten away with it for now, but when their actions start affecting their family life, they struggle to maintain their perfect facade.
Theo is a psychotherapist who is excited to land a new job at an exclusive psychiatric facility housing Alicia Berenson, the promising young painter who inexplicably murdered her husband and has refused to speak ever since. Theo thinks that he can be the one to finally help Alicia, but he has no idea about the secrets she's hiding.
Marin and her husband were happily married with a young son when their lives were shattered by a kidnapping. Now a year later, the FBI has no idea where her child is and have given up. Marin hires a private investigator to try and find any leads, but instead learns that her husband is having an affair–and she decides to do something about it.
Korede has been her sister Ayoola's secret keeper for many years, but after the third of Ayoola's boyfriends dies under mysterious circumstances and Korede helps her cover it up, she has to face facts: her sister is a serial killer. Which she might be able to swallow, except Ayoola has recently set her sights on a doctor that Korede works with.
Myriam hires a nanny for her children when she decides to return to work, and she feels so lucky to find Louise, who really is perfect. But as time goes on, she begins to feel resentful of just how effortlessly Louise looks after her kids, and those ugly feelings brew underneath the surface until something shocking happens.
Paula drives for a ride share to pay for her husband's medical bills. When she gives a late-night ride to a famous musician and drops him off to a woman who's not his wife, she decides to blackmail him. But then that woman is found murdered days later, and Paula realizes that the cost of her actions is much higher than she could have ever imagined.
Neve never meant for the affair to mean anything–it was just supposed to be a distraction from her own boring life. But when she visits her lover the morning after and finds him brutally murdered, she knows that she'd get dragged into the investigation, if not arrested, so she scrubs her presence from his life–but what if she forgot something?
Shelter by Jung Yun
Kyung and Gillian Cho have lived beyond their means for years, and now they find themselves crippled by debt and barely hanging on. Mere miles away, Kyung's parents live a comfortable and affluent life that Kyung envies, and yet he can't bring himself to ask for their help–but when his parents are the victims of a violent crime and Kyung must take them in, he finds the tables turned.
Erin and Mark are a picture-perfect couple who've just experienced a serious financial setback, but their upcoming wedding and honeymoon are already paid for, so they decide to just enjoy it. While snorkeling in paradise, they make a shocking discovery–a downed airplane, a duffel bag full of cash and diamonds, and a cellphone. No one knows about this except them, so no one would know if they just kept the money…right?
Gwendolyn and Estella are sisters, close as can be in their large, wealthy Indonesian-Chinese family. But when a family get together ends up with Estella poisoning everyone and Gwen in a coma, the sole survivor, Gwen must revisit their shared past to try and figure out where everything went wrong.
Lucy's mother-in-law Diana is not easy to get along with, but Lucy tries for the sake of her husband and family. But when Diana is found dead, an apparent suicide that police quickly deduce is a murder, Lucy must revisit her entire relationship with Diana to try and understand who might want her dead.
Rowan thinks she's struck gold when she lands the perfect nannying job for a wealthy family in Scotland. Their house is gorgeous and high tech, and the kids are adorable–and the pay is life-changing. But it all turns into a nightmare when the parents leave the kids with Rowan for a work trip, and she finds herself isolated in the countryside with mysterious noises and break-ins. With her sanity fraying, Rowan tries to hold it together…until tragedy strikes.
Margo Dunlop has just discovered she's pregnant, and her beloved adoptive mother has recently passed away. Unable to deal, she decides to look for her birth mother as a distraction, but discovers her biological aunt instead. Her aunt informs Margo that her mother was murdered, and the killer is still free, sending her menacing letters. And that's when Margo begins receiving threats, too. She'll have to figure out who killed her biological mother, whether she wants to or not.
Maggie is semi famous thanks to the "nonfiction" book that her father wrote about her family's experience fleeing a haunted house when she was five years old. Now thirty, Maggie believes it's all a hoax has just inherited the house that ruined her family. She decides to renovate, sell, and move on, but once she arrives strange things begin happening that challenge her memories of the house and what she's always believed about her family.
Want more great recommendations? Check out TBR: Tailored Book Recommendations! TBR is a personalized book recommendation service that send you books you'll love to read. Here's how it works: Simply fill out the reader survey and let us know what you want more of–such as domestic thriller books–and what you're not keen on. Then, an expert Biblioligist will read your responses and recommend three books just for you. Receive your recommendation letter via email in about two weeks, or opt to receive your recommendations as brand new hardcovers from our partner, Print: A Bookstore in Portland, ME in about three to four weeks. Learn more and sign up now!