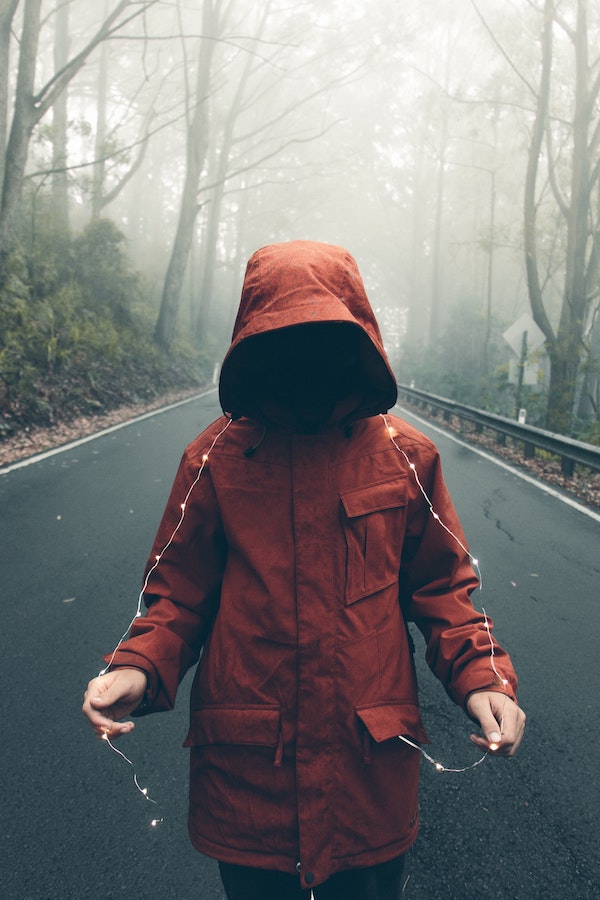 High stakes, racing plots, and clever twists, all with a healthy dose of pulse-pounding action sequences…who doesn't love a great thriller book? The top thriller books are especially great if you need a nice distraction from the more mundane aspects of life, and they'll keep you guessing and turning the pages. 2021 has been an excellent time for the top thriller books (perhaps we all are feeling the need to escape) and we've compiled a list of the top thriller books of 2021 that you'll want to TBR right now!
Avery Keene is a law clerk for Howard Wynn, a legendary if controversial justice who has been the deciding vote on a number of high-profile Supreme Court cases. When she gets word that Justice Wynn is in a coma, it's a shock. But even more shocking is the news that Avery is his power of attorney. Why would Justice Wynn choose her? And what if there is more to his coma than anyone knows? It's a race against time to figure out exactly what is going on.
Chapel Croft has seen some mysterious and gruesome things over the centuries, from martyrs being burned on the grounds to disappearances and suicides. Now Jack and her fourteen-year-old daughter Flo have moved to town, and Jack is Chapel Croft's newest vicar. As they try to get settled, someone leaves Jack an exorcism kit…and then Flo begins to see ghostly sights on the grounds. It's apparent that Chapel Croft's dark history isn't over.
Ike Randolph is devastated when he gets the news that his son Isiah and his white husband Derek were murdered for the simple fact that they were gay in the South. Although it's been over a decade since Ike was released from prison and he's not broken a single law since, Ike finds himself drawn to Buddy Lee, Derek's father and also an ex-con, to track down the men who killed their sons and face the painful truth about their shame and their past choices.
Mariana is a group therapist who is certain that she knows of a murderer who is walking free. The man is Edward Fosca, a Greek professor at Cambridge University who has a reputation for getting a bit too close to an all-female secret society called the Maidens. One of the Maidens is friends with Mriana's niece, and she was murdered. Mariana knows she's the only one pursuing this angle, but as she uncovers more darkness, she begins to wonder if she's the only one who will stop him…and if she can succeed without becoming the next victim.
Arav is recovering from surgery at his childhood home in an exclusive suburb in Auckland when the police come to his door with shocking news. They've found his mother Nina, who went missing ten years earlier. Everyone assumed she ran off, as she disappeared with millions of dollars but the truth is far more tragic: Her bones have been recovered in bushland mere miles away. As the police reopen her case, now classified as a murder, Arav must confront troubling childhood memories about his neighborhood and the night his mother disappeared.
Set in 1991, this book opens with protagonist Charlie, who is distraught and needs to get home to Ohio, and fast. So when she meets Josh at her college's ride share board and they agree to carpool there, Charlie is just relieved she has a ride. But the drive is a long one, and the more time she spends with Josh the more uncertain she becomes that he isn't who he says he is…and that he might in fact be a killer the police back on campus are searching for.
Mickie Lambert is the curator of digital scrapbooks, making her living collecting and digitally archiving objects than have significant meaning to their owners and preserving them so they'll never be lost. But when her most recent client, Nadia Denham, passes away and leaves behind twelve precious objects, Mickie there is something far more sinister to them than mere mementos. Mickie starts to receive menacing letters telling to to leave them be…or else. Because these object might lead her straight to a killer.
Teddy Crutcher is a beloved teacher at Belmont Academy, and he has a reputation for pushing his students to be the best. No one really seems to notice that Teddy's wife hasn't been seen in a while, or that student deaths seem to strike far too close to Teddy and with far more regularity than anyone would life. Teddy just wants the best for his students…right? This is a great dark academia thriller that will take you to unexpected places.
Paloma was adopted at a young age and left behind her Sri Lankan orphanage to live in comfort and luxury in the U.S. But now that she's thirty and her parents have cut her off financially, Paloma struggles to get by. She decides to sublet her second bedroom to Arun, who has recently arrived in the U.S. from India. She's happy about this arrangement, until Palmoa discovers something dark about Arun…and then discovers him dead. But the plot only thickens when his body disappears. Now Palmoa is convinced that Arun knows her darkest secrets…and she might be next to die.
Set in 1970's Mexico City, this dual POV novel follows Maite, a secretary and hopeless romantic, and Elvis, hired muscle for a bad man. When Maite's neighbor disappears and leaves her in charge of her cat, Maite begins probing into the case, hoping to find the missing woman. Elvis is also searching for her, but his reasons are less clear. It's a race against time to see who will find her first, and what happens when she is revealed.
Matt Pine is a college student who has just received devastating news: His parents and younger siblings have died in an apparent gas leak. Matt is bereft, but it's not the first time his family has been in the spotlight. His older brother Danny is in prison for the murder of his girlfriend, and his family was the focus of a documentary that sought to prove that Danny is innocent…but Matt has reason to think Danny is right where he belongs. With suspicions mounting, Matt dives into the deaths of his family and his brother's crime, hoping to expose the truth.
Dara and Marie Durant are dancers, trained from a young age by their mother. They now run the ballet school she founded, taking over after her tragic death. Running the school is a precise balance, but the Durant sisters are good at that…until an accident and a newcomer throw off the perfect rhythm of the school, exposing fractured relationships and dark secrets.
Ambrosia has changed a lot since college, but when she receives an invitation to her ten-year college reunion and a note demanding that she confront what happened her first semester of college, Ambrosia knows that she has no choice but to go back. As she reunites with Sully, her college best friend, they find that someone knows their darkest secrets, and wants retribution for that fateful night that they no longer talk about.
Sophie thought that she wanted to be a stay at home mom in a small town, but now that her family has moved from Chicago to Texas and the reality has set in, she's bored. Until she meets Margot, a charming and effervescent socialite who invites Sophie into her circle of target shooting and partying. It's all so alluring…until the body of a teenage girl is found, and Margot's circle finds themselves at the center of a murder investigation.
Do No Harm by Christina McDonald
Emma is a doctor, happily married to a police detective, and mom to a wonderful little boy. But her happy life comes crashing down around her when her son is diagnosed with a rare and aggressive form of cancer and money evaporates. Desperate to make ends meet and save her son, Emma begins selling opioids. But that backfires spectacularly when someone winds up dead, and Emma finds herself trying to stay one step ahead of her own husband in order to save her son.
Need more to read? Check out our list of true crime recommendations! And if you love thriller and romance, then get on these thriller romance novels! Finally, don't forget to check out our recommendations for the best mystery novels for your book club.
Want even more recommendations for the top thriller books? Sign up for TBR: Tailored Book Recommendations! TBR is a personalized book recommendation service that sends you books you'll love to read. Here's how it works: Simply fill out the reader survey and let us know what you want more of — such as new top thriller books — and what you're not keen on. Then, an expert Bibliologist will read your responses and recommend three books just for you. Receive your recommendation letter via email in about two weeks, or opt to receive your recommendations as brand new hardcovers in the mail in about three to four weeks. Learn more and sign up now!