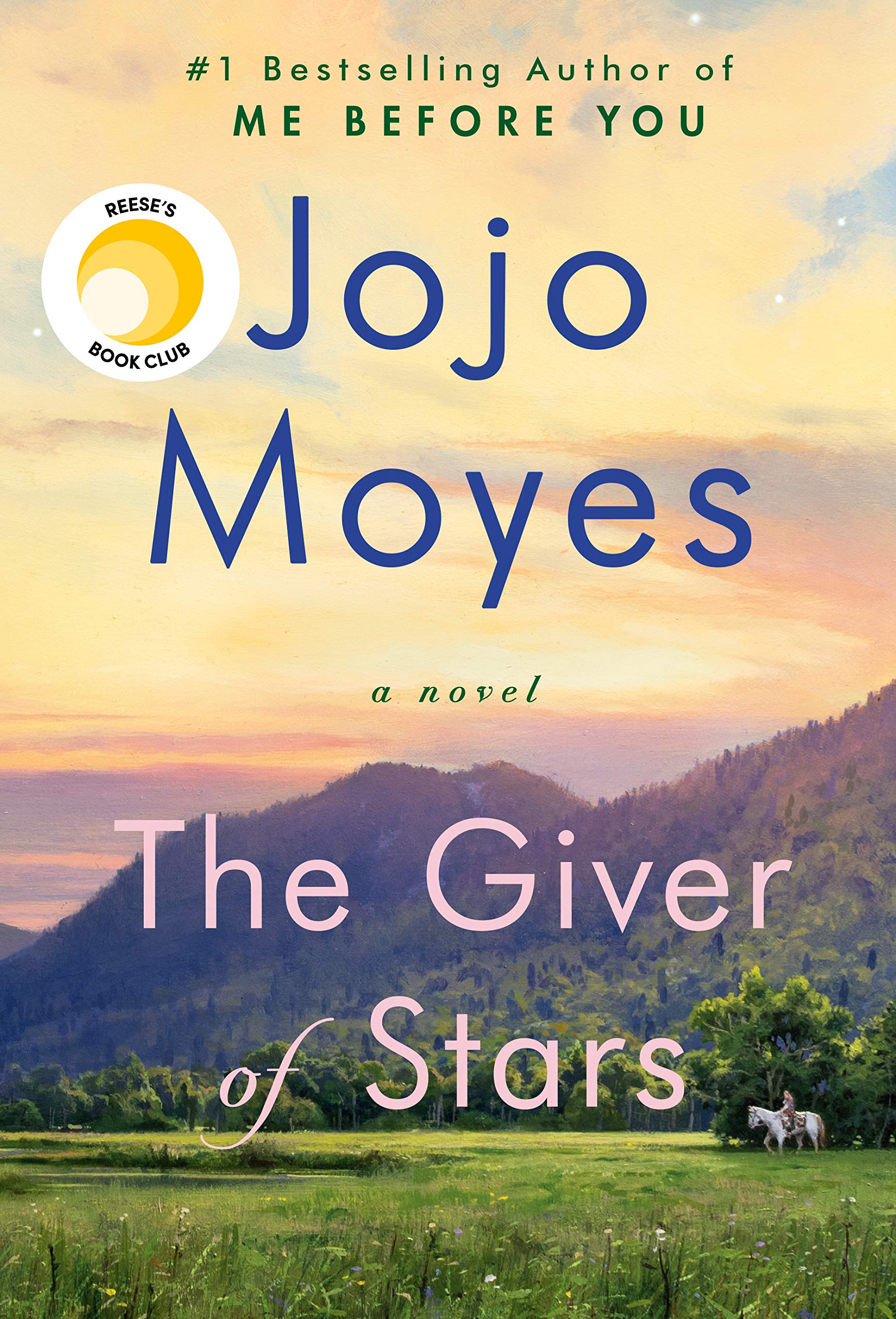 Ever since Jojo Moyes rose to prominence with her novel Me Before You, her books have been favorites among book clubs everywhere. Now her latest novel, The Giver of Stars, is out and it's the perfect book club pick because it combines history, literacy, and the lives of five unique women in an exciting way. If your book club had picked this book for their meeting, we've got a summary and The Giver of Stars discussion questions to help get your meeting off to a great start!
The Giver of Stars Summary
The Giver of Stars follows Alice Wright, a young woman who wants more than her stuffy British life promises, and so she marries an American and heads across the ocean to start her new life. But she doesn't expect to land in small town Kentucky, where her father-in-law rules the family with an iron fist. Desperately needing an outlet, Alice answers the call for a new initiative started by Eleanor Roosevelt to deliver library books to the poorest, most remote regions of the U.S., and joins the Pack Horse Librarians of Kentucky.
It's not long before Alice makes friends with Margery, their fearless and independent leader, and they're joined by three other women. The five makeshift librarians work hard to deliver books and offer news of the world to hard-to-reach citizens, changing lives and shaping their own fates along the way.
Reading Guide
Before you read, you might consider looking up Eleanor Roosevelt's initiate and learning more about it. NPR'st Pack Horse Librarians of Eastern Kentucky is a great place to start. If your book club hasn't read a book set in the Depression before, consider perusing a few articles about the Depression for some background knowledge about the social and economic context of the story.
Once you've read the book, appoint a bookclub facilitator to bring some questions to get the conversation rolling, and who will help keep members on topic. Don't feel like you have to stick to the list of questions perfectly–book clubs are the best when conversation flows, so see the questions as a guide!
The Giver of Stars Book Club Questions
Discuss Alice's motivations for marrying Bennet. Do you think she truly knew what she was getting herself into by marrying him and moving to America?
Discuss the issues of access to literacy during this time period. How did censorship and access differ for different people across gender, race, and class?
What did you think of Alice, Margery, and the women who worked as librarians? Why did they choose this admittedly tough job? How did their motivations change or evolve?
Did you have a favorite character among the women? Who do you think you're most like? Who do you think you're the least like? Is there anyone you didn't like? Why not?
One of the central themes of this book is that knowledge is power. How did you see that play out in this book? Discuss the connection between knowledge, accessibility, and upward mobility.
Discuss the various relationships between the women and the men in their lives. How does Margery manage to have a relationship where she and her partner regard each other as equals in a world where women were expected to subjugate themselves to men? How have things changed since then, and how are they still the same?
Was there ever a moment in your life where your path was shaped by a library or librarian, or a particular book or discovery of a certain type of knowledge?
Discuss the setting–do you think you could have lived in rural Kentucky in the 1930's? Why does Alice eventually seem to thrive there?
Did you enjoy the historical setting? Did you learn anything about this time period and this place that surprised you?
What are some of the biggest takeaways from this book? Would you recommend it to others?
Bonus: If you've read other books by Jojo Moyes, would you recommend any to your group? What would you recommend to members who enjoyed this book and are looking for books with similar themes?
If your book club is looking for more great books to read in 2021, we've got you covered with our best book club picks of 2021!
And if you need help finding more great books, sign up for TBR: Tailored Book Recommendations! TBR is a personalized book recommendation service that sends you books you'll love to read. Here's how it works: Simply fill out the reader survey and let us know what you want more of–such as book club picks or books for fans of Jojo Moyes–and what you're not keen on. Then, an expert Biblioligist will read your responses and recommend three books just for you. Receive your recommendation letter via email in about two weeks, or opt to receive your recommendations as brand new hardcovers from our partner, Print: A Bookstore in Portland, ME in about three to four weeks. Learn more and sign up now!