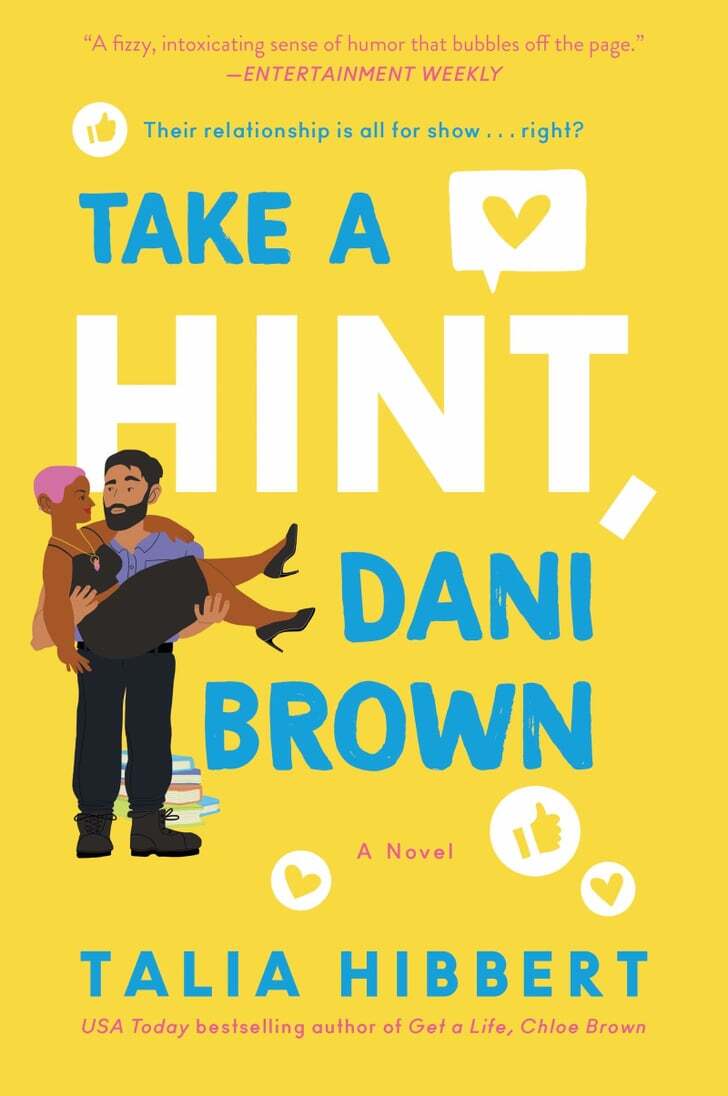 Romance heroes often get pegged as the strong and silent type, or brooding and overprotective, but we love a good cinnamon roll hero! Cinnamon rolls heroes are kind, supportive, and unfailingly sweet, with lots of layers. They're almost too good for this world…kind of like the cinnamon rolls they're named after. Some of these characters' cinnamon roll qualities might be a bit deceiving or hidden at first, but they're there, we promise! If you love heroes who are soft and squishy on the inside, then check out this list!
Charlie is a natural born caretaker. He takes in his little brother when his parents die, he takes on his family's hardware store, and he even rescues stray cats. When a tattooed and scowling man comes into his store and starts buying random supplies, Charlie's first inclination is to reach out to him, too…and he finds love along the way!
Levi from Fangirl by Rainbow Rowell
Levi is the ultimate YA cinnamon roll character. He's talkative and sweet, and always willing to help out in a pinch. His love for bison and agriculture is adorable, and his private struggles with school make him a relatable hero. He's always there for Cath, a lost college freshman who struggles to find a life outside of the fan fiction she's created, but he's also no door mat hero either!
Jamie from Yes, No, Maybe So by Aisha Saeed and Becky Albertalli
Jamie is the sweet, awkward hero with political ambitions but also terrible anxiety. He doesn't do public speaking, and he goes weak in the knees when he's the center of attention. So when he's asked to canvas for a political candidate, it seems like his worst nightmare…until he's paired with Maya!
X is the outgoing and easygoing dance partner to heroine Evie. Evie is taking dance lessons to distract herself from a terrible ability that she never asked for, and she can't understand how X's philosophy is to say yes to everything, even if it might result in heartbreak.
Drake is a bestselling horror novelist, known to his fans as the Knight of Nightmares…but he's tired of people making assumptions about him based on his career. At his center, he's a really sweet guy who falls quickly for Kate, an organized and methodical event planner, and their romance changes things up for the both of them.
Zaf works as a bodyguard and he might have a tough exterior, but inside he's just a big softie who tries to raise money for children's charities. So when a video of him "rescuing" Dani from a fire drill gone wrong goes viral, he begs her to fake date him to try and his his fundraising goal. Who can say no to a hero who cares about the kids?
Michael may be working as a smooth, handsome escort for hire, but it's not long before heroine Stella uncovers the real reason why he's working this secret second job: He needs money to pay for his mom's medical bills. Of course, things get complicated when Stella finds herself completely entranced by Michael, whom she hires to teach her the ins and outs of dating, and sweet Michael can't help but fall for Stella as well.
Kiem from Winter's Orbit by Everina Maxwell
Kiem is the most disappointing of the emperor's grandchildren, which is why he's surprised when he's ordered to marry Count Jainan for political reasons. Kiem is likable, upbeat, can talk to anyone, and self-deprecating…which makes him the perfect person to marry quiet, reserved Count Jainan and help him come out of his shell.
Marcus from Spoiler Alert by Olivia Dade
Marcus is an actor who plays the hottest fantasy character in an epically popular TV series. But what no one knows is that he has a secret online account where he posts fan fiction about the character he plays. What's even better, when he discovers that April, a fan of the series has been doing plus size cosplay of the skinny heroine, he decides to ask her out to spite the fat phobic internet haters…and then genuinely falls for her. Swoon.
Garrett from Wild Rain by Beverly Jenkins
Garrett is a reporter who has traveled all the way to Wyoming to write about interesting people for his Black newspaper on the east coast, but he is surprised when he finds that he's more interested in his subject's sister, the strong-willed and assertive ranch owner Spring. Garrett is happy to let her take the lead and support her decisions, even though they come from different worlds.
Want more great romance reads? We've got some recommendations for you! Check out our favorite enemies to lovers romances, funny romance novels to make you laugh and swoon, and the best romance book picks for your book club. And if you want more, sign up for TBR: Tailored Book Recommendations! TBR is a personalized book recommendation service that sends you books you'll love to read. Here's how it works: Simply fill out the reader survey and let us know what you want more of–such as cinnamon roll romances, or other romance tropes–and what you're not keen on. Then, an expert Bibliologist will read your responses and recommend three books just for you. Receive your recommendation letter via email in about two weeks, or opt to receive your recommendations as brand new hardcovers in the mail in about three to four weeks. Learn more and sign up now!