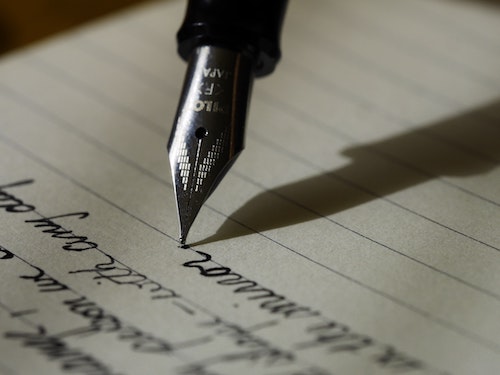 There's nothing quite so compelling as reading about other people's lives and experiences–after all, sometimes truth is stranger (or at least more entertaining) than fiction. From stories about real life people to celebrity memoirs, there's always something entertaining and fascinating in the best memoirs. If you love real stories about real people, then you're in luck because 2020 is a great year for the genre. Here are 20 of the best new memoirs coming out this year!
This is a hilarious and heartwarming memoir about Loni Love's youth growing up impoverished in Detroit, only to move to Hollywood and try to break into show business. Surrounded by people who didn't look, act, or think like her, she spent years trying to conform before deciding that she was fine just the way she is.
In this series of comedic and personal essays, Irby extols the wonders and annoyances of married life in the Midwest, and her experiences as a show writer for the TV series Shrill, even after attempts tog et her own sitcom picked up failed. This is a searingly honest and hilarious memoir.
Valerie Kaur is a civil rights lawyer, activist, and filmmaker who discusses her desire to help find peace, love, and understanding in an increasingly fraught world. She recalls growing up in California and the violence of fear post 9-11, and her work as a lawyer with some of the most marginalized and disenfranchised people.
Noé Álvarez grew up the son of Mexican immigrants, and dropped out of college to participate in an Indigenous marathon from Canada to Guatemala, an act that was meant to reconnect the runners with their ancestral lands that were stolen, and help them find meaning and confidence in a society that is unkind to Indigenous peoples.
This is a memoir about a young woman from the Midwest who was hired by GQ in the 1990s, and became their literary editor, where she struggled in a male dominated field and formed a close relationship with David Foster Wallace that was at turns friendly, collaborative, and antagonistic.
Untamed by Glennon Doyle
Doyle writes about the unspoken and spoken rules that she lived by, forcing herself to fit into the molds of society's expectations. All of that stopped one day when she locked eyes with another woman and knew that this was her life partner. This memoir is about breaking free of those bonds, and learning to listen to your own truths.
Morgan Jerkins is descended from people who participated in the Great Migration, a movement from 1916 to 1970 that saw a record number of Black Americans move from the South to the North, East, and Modwest for economic opportunities–but also severed their ancestral roots. In this memoir, Jerkins retraces those roots and connects her story with the story of Black American migrants.
Alia tells the story of how her mother ran an elaborate and large business illegally distributing marijuana throughout San Franciso in the 1970's, sometimes even hiding edibles in Alia's stroller. This business witnessed and weathered many societal changes, and became vital in the 1980's when her mom distributed marijuana to patients dying of AIDS.
Phuc Tran's family fled Vietnam after the fall of Saigon and ended up in a small Pennsylvania town, where they struggled to assimilate. This is a memoir told through the lens of classic Western literature about the author's attempts to fit in and the art that helps him figure out his place in the world.
R. Eric Thomas meditates on what it was like to grow up and attend a predominantly white school in a white community, the exhaustion of code switching, and covering the 2016 election. He grapples with his Christianity and sexuality, all the whole discovering that in order to save yourself, you have to redefine normal.
Part true crime, part memoir, this book is about the murder of two young women who were hitchhiking to a music festival when they were brutally murdered, and how this crime affected the nearby community. Emma moved there, and she began investigating the crime in all of its intricate and conflicting details.
Jenn was working in the archives when she uncovered love letters between the famed literary novelist Carson McCullers and another woman. But most accounts of McCullers' life doesn't include her love for other women, so Jenn set out to excavate her life and story, and along the way discovers herself.
Michele Harper is a Black ER physician, which is rare in the white, male-dominated field. In this memoir, she recounts growing up in Washington D.C. and becoming a doctor, being left by her husband shortly before her first job, and forging a new path alone, absorbing the lessons that the ER and its patients offered her.
In this mix of personal memoir and manifesto, Shayla Lawson takes on stereotypes, racism, and micro aggressions in her mission to elevate the stories and voices of Black women, especially in places where they've been traditionally excluded.
At twenty-one, Victoria James became the sommelier at a Michelin-star restaurant, an amazing feat that nonetheless came with its own sets of issues: inappropriate bosses and patrons, and other trials and stresses that came with the job. But James would have to hit rock bottom before she could rise up to become sommelier at her own restaurant.
Lende is the author of more than a few popular memoirs about living in small-town Alaska, and this new release is about how Haines was spurred on by the 2016 election to get involved in local politics, and became the newest assembly member of her small town–only to find that despite the sleepy nature of her remote community, the politics always kept her on her toes.
Let Them Eat Pancakes: One Man's Personal Revolution in the City of Lights by Craig Carlson
This is the funny memoir of one man who, despite never owning a restaurant before, decided to open an American-style diner in Paris. Here Carlson recounts the struggles of retaining cooks, sourcing American ingredients, and launching American food in the cuisine-obsessed City of Lights.
For many years, Rachel Cohen only read Jane Austen's work. Following the death of her father and the birth of her daughter, she turned to Austen's work to make sense of her life, Jane Austen's novels, and the meaning she found in her enduring words.
In this memoir, Buford becomes determined to study, understand, and master the art of French cooking–and in order to do so, he and his family travel to Lyon, the gastronomic capital of the world, so he can study and learn from the best.
Ortile recounts what it was like to grow up an immigrant in Las Vegas, and how he believed that he could better assimilate into white culture if he married a white man. One eager to distance himself from is Filipino roots, Ortile learns that there's nothing more radical than self-acceptance.
If you're looking for more great new memoirs and other reads, we recommend checking out the 20 best book club books of 2020! Or, sign up for TBR: Tailored Book Recommendations! TBR is a personalized book recommendation service that send you books you'll love to read. Here's how it works: Simply fill out the reader survey and let us know what you want more of–such as must-read memoirs–and what you're not interested in. Then, an expert Biblioligist will read your responses and recommend three books just for you. Receive your recommendation letter via email in about two weeks, or opt to receive your recommendations as brand new hardcovers from our partner, Print: A Bookstore in Portland, ME in about three to four weeks. Learn more and sign up now!