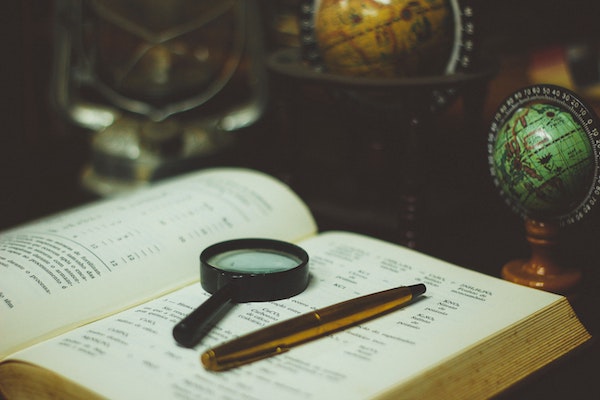 So you love a little murder, but not a lot of gore–we get it! There's something so reassuring about a mystery where there's drama and stakes and plenty of twists, but nothing too horrifying to give you nightmares. Well, these new cozy mysteries are just the thing! From family businesses in need of rescuing to missing women and strange deaths, you can experience being a sleuth without all of the danger.
This is the latest in the Noodle Shop Mystery series, starring Lana Lee, a twenty-something who has quit her job and gone back to work at her parents' restaurant. Once there, it seems like all sorts of crime follows. In this newest book, Lana is the witness to a fender bender in the parking lot outside of her restaurant, but when one of the ladies involved ends up dead mere hours later, it's clear that something suspicious is going on.
Mrs. Mohr Goes Missing by Maryla Szymiczkowa, translated by Antonia Lloyd-Jones
In this series starter, Zofia is a bored wife of a professor in Krakow in the 1890's, and she's looking for a way to elevate her social status. She decides to get involved in philanthropy, which brings her to a retirement community run by nuns. She learns a resident has recently gone missing, and begins poking her nose into it–only to discover the woman dead! Zofia is convinced it's murder, and she ropes in a reluctant nun and her housemaid to prove she's right.
Auntie Poldi is an outrageous retiree who has taken to the Sicilian countryside and found more than her fair share of murder and mayhem. In this latest novel, Poldi is enjoying both retirement and her love affair with a local detective when John Owenya, her ex-husband shows up and asks for her help. He brings along all sorts of trouble, including a brush with the mafia and more than a few very bad men.
Bronwyn Crewse is a new business school graduate who has returned home to Ohio to help revamp her family's ice cream shop. But her timing couldn't be worse: Renovtion efforts go over her timeline, and when she finally opens her doors, snow keeps her customers away. Then, she finds a body in the snowbank and discovers the the deceased is someone with a grudge against her family. She'll have to solve the mystery, and quick, if she's to clear her family's name and rescue her business.
This is the first book in the Sassy Cat Mystery series, about Mimi, a pet groomer in LA who has a talking cat named Marshmallow. Marshmallow tells her about Rufus, a dog breeder who mistreats his animals, and Mimi confronts him. But when he shows up dead the next day, Mimi is the number one suspect–and she'll have to enlist the help of her cute lawyer neighbor Josh to clear her name. Bonus: Book two, Mimi Lee Reads Between the Lines, is out in November!
This is another first in a series, and it's about a tearoom by the sea, run by Lily Roberts. She's got plenty on her plate running her tearoom and keeping her feisty grandmother out of trouble. But when her grandma's feud with a local real estate developer turns serious and he ends up dead, Lily must figure out who killed him before her grandmother goes down for the crime.
Charlie is a chef who has returned home to her small Alaskan town to take over her mom's diner. The diner is successful, but Charlie is looking to liven the place up with a few changes–changed that are vehemently opposed by her mom's long-time chef Oliver. And when he turns up dead after one particularly public argument, Charlie is the first suspect. Bonus: Book two, Fishing for Trouble, will be out in November.
Parker has just realized her dream of opening up her own winery in Boulder, CO, and she's cautiously optimistic when a famous wine critic shows up at her opening. Things go wrong when he hates her Chardonnay, and then drops dead! It's not long before #killercharddonay is trending online, and Parker will have to not only figure out who killed him, but also save her new business. If you love this book, then look for book two, A Pairing to Die For, out in January 2021.
Set in 1899 New York City, Tillie's sister has just been found murdered, with two puncture wounds at her neck and her body drained of blood. Bram Stroker's Dracula has just been published, so vampire hysteria is at an all-time high. But Tillie is a bit more practically minded, and she begins researching and investigating, even as her own dependency on laudanum after an injury threatens to derail her work.
This one came out at the tail end of 2019, but you don't want to miss the opening of what's sure to be a fun new cozy mystery series! Leilani has just returned home to her Hawaiian island of Kaua'i to take over her family's shave ice business. But when she discovers the body of a surfer near her shack, and the last person to see him alive was her estranged father, Leilani has much bigger problems than profit margins and melting ice!
Want more mystery reads? We recommend some great mysteries that are perfect for book clubs, plus we rounded up some of the best mystery book subscription services. If you're looking for something a bit more specific, sign up for TBR: Tailored Book Recommendations! TBR is a personalized book recommendation service that send you books you'll love to read. Here's how it works: Simply fill out the reader survey and let us know what you want more of–such as new cozy mysteries–and what you're not keen on. Then, an expert Biblioligist will read your responses and recommend three books just for you. Receive your recommendation letter via email in about two weeks, or opt to receive your recommendations as brand new hardcovers from our partner, Print: A Bookstore in Portland, ME in about three to four weeks. Learn more and sign up now!