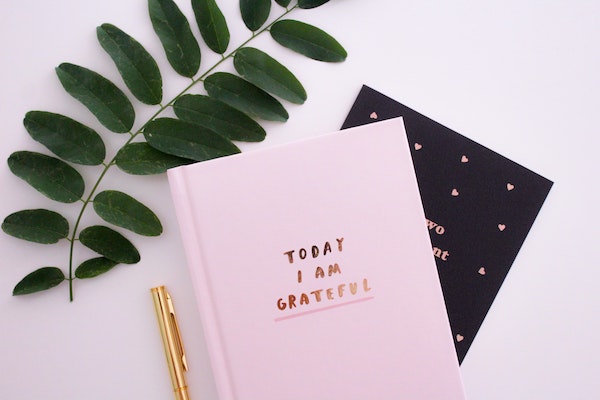 A new year is upon us, which means it's a great time to take stock of your goals and plans, and decide what you want to focus on in 2021! 2020 has been a rough year for us all, and while it's great to look forward to a new calendar, we also know that people's lives don't change as easily as flipping a page. This is why we've rounded up a list of ten great goal setting books that will help you take a look at your goals, set new smart goals, and figure out what you want to focus on in the coming year. Here we go!
We all know that the key to arriving at your goals and making them stick is to develop healthy habits. Self help guru Sincero teaches readers to be aware of the goals they set, recognize limitations, draw boundaries, and figure out how to improve yourself one new habit at a time!
If your goals for 2021 seem completely unattainable, take a deep breath and then read this book! Brit Barron grew up in an evangelical household, where she was expected to fit in a very narrow box. When she fell in love with a woman and left the church, she began to challenge the ideas and fears that had constrained her, and figure out what she wanted in life. This book teaches readers how to question the truths they've always held and overcome your fear.
If you feel stuck in the cycle of making goals and then never following through, then Hyatt has a quick and easy guide on how to identify the best goals, figure out how to tackle them in your day-to-day life, and resist the urge to quit! This is a book that guides you through goal setting and will give you a jumpstart.
If you're looking for a goal-setting workbook, then snag this journal to help you figure out how to meet your goals in the year ahead. This guided journal is great because it allows you to create space in each week of your next year to check in on your progress, and readjust if you need to!
Maybe traditional self-help books aren't for you, which is why we think you might click with this allegorical tale about feeling stuck in your life and unable to meet your goals. In this short book, you'll glean nine lessons that will help you get unstuck, and allow you to achieve your goals.
This is another great goal setting workbook that will help you figure out your goals, nail down actionable steps to help you start your journey, teach you how to track your habits to see progress, and give you space to brainstorm beyond your immediate goals to see the big picture.
Inspirational speaker Trent Shelton knows a thing or two about hitting rock bottom and facing disappointment, and in this book he shares his experiences and offers wisdom about how to acknowledge the limitations of your life situation, make and meet goals that are attainable for you, and bring out the best in yourself so you can get the life you want.
What's holding you back from achieving your goals? Is it fear? If so, then you need this book by the founder of Hello, Fears, which is a movement that encourages people to face their fears and stretch their boundaries so that they can find the wonder of life outside your comfort zone. Full of real stories and practical advice, this book will help you gain the confidence you need to set and make your goals.
If one of your goals this year is to get a handle on your personal finances, then you need to grab this book about knowing your worth and understanding your own financial power. Steinberg focuses not only on financial literacy, but the social factors that cause stress surrounding money, and how we can address and overcome them.
If you have career aspirations or want to see your professional life reach new levels this year, then you should check out this book about claiming space in the professional sphere. Welteroth is a Black woman who is often one of the youngest bosses in the room, so she knows a thing or two about claiming space, and her book will prove to be inspirational for anyone who needs a boost at work.
Want more great self help books? We have recommendations on how to become the best leader you can be! And if you want to increase your reading habits this year with some amazing books sign up for one of the best online book subscriptions around: Tailored Book Recommendations! TBR is a personalized book recommendation service that sends you books you'll love to read. Here's how it works: Simply fill out the reader survey and let us know what you want more of–such as self help books–and what you're not keen on. Then, an expert Biblioligist will read your responses and recommend three books just for you. Receive your recommendation letter via email in about two weeks, or opt to receive your recommendations as brand new hardcovers from our partner, Print: A Bookstore in Portland, ME in about three to four weeks. Learn more and sign up now!