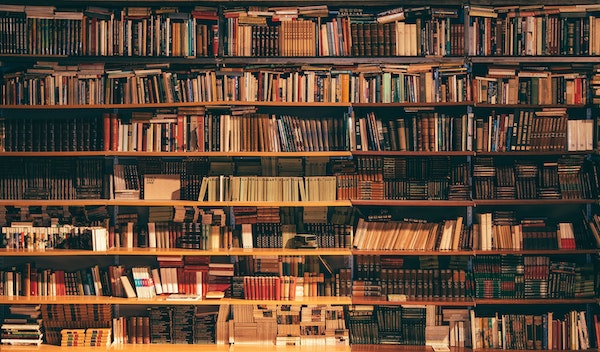 If your book club is looking for a funny, engaging, and timely book set outside the U.S., Crazy Rich Asians is the perfect pick. Once you've read the book, your meeting prep is a breeze with this list of Crazy Rich Asians book club questions and activity suggestions!
Crazy Rich Asians summary
Crazy Rich Asians is the story of Rachel Chu, a twenty-something New Yorker dating the wonderful Nicholas Young. Nicholas's family is from Singapore, and just as their relationship starts to get serious, Nicholas suggests a summer trip back home so Rachel can meet his family and attend a friend's wedding. Rachel readily agrees–although her mom is from China, she's not spent time in Asia and she's excited to meet Nick's family and reconnect with a college friend. But she gets the shock of a lifetime when she arrives and learns that the Young family isn't just "comfortable"–they're crazy rich. And neither the family nor Singaporean high society is happy about their most eligible bachelors dating an ABC–American-born Chinese.
Crazy Rich Asians is a satirical look at Singaporean society, wealth, class, race, and heritage. Although Rachel and Nick are the central characters, author Kevin Kwan examines the lives of many of the people surrounding them: Rachels' nouveau riche college friend and her family, Nick's parents, his cousins, and his social group, including a best friend who is having the wedding of the social year. If you like reading books about the lives and follies of the ultra-rich, but want something that's smart and thought-provoking as well, this is a perfect read. Plus, there are two sequels–China Rich Girlfriend and Rich People Problems–so your book group has more to read if they enjoy this pick!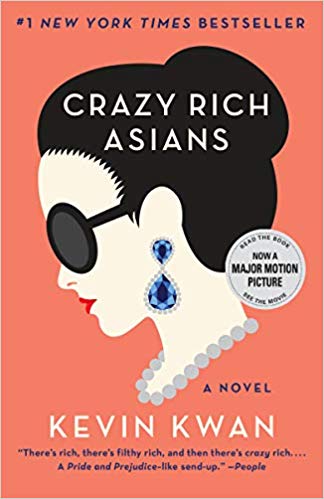 Crazy Rich Asians book club questions
Here are a few Crazy Rich Asians discussion questions to get your next book club conversation rolling:
The title has a couple of different meanings, depending on how you interpret it–what's your take on the crazy rich Asians in this story? How do you think it's meant to be read?
Why do you think Nick withholds just how rich his family is from Rachel until they arrive in Singapore? Discuss how his life in NYC differs from his life in Singapore, and his perception of wealth vs. Rachel's perception of wealth.
Were you aware of the economic boom and socioeconomic dynamics in Singapore before reading? Did you learn anything about Singapore and its society that surprised you?
The author uses footnotes throughout the novel to clarify, educate, or sometimes just to entertain with witty sidetones. Did you enjoy his use of footnotes? Why or why not? If you read the audiobook, how did the narrator handle them? Did you find them distracting or enriching to the book?
How does Rachel's view of her heritage differ from Nick's family's view of Rachel's heritage?
Although readers are probably not nearly as rich as the Youngs, did you find yourself relating to their family dynamics in any way? Do you think there are some family relationships and situations that transcend culture, class, and wealth?
Discuss the various values that each of the families hold beyond money. What do the Youngs value? What do Rachel and her mother value? What does Peik Lin's family value? Do you think their financial situations helped shape these values?
To those who might not have money, wealth or wealthy people can seem like a monolith. But in this novel, Kwan makes the distinction between new and old money. Discuss the differences here, and how culture and history might affect their perceptions. What role does colonialism play in these perceptions?
How do your sympathies for the various characters evolve over the course of the novel? Did you find yourself changing your mind about certain characters and their motivations as you read?
The characters in this novel love to gossip–how does it drive the plot? How does it cause miscommunication and misunderstanding? Do you think some of the misunderstandings are unbelievable?
Marriage and relationships are both pretty significant to this story. How does Rachel's view of relationships differ from the Young family's view, or from Nick's view? Do you think anyone in the book has a successful relationship or marriage?
How did you feel about the ending, and Rachel and Nick's future?
Would you read the sequels to Crazy Rich Asians? Why or why not? Would you read any other novels that Kevin Kwan might publish?
Activity ideas: If you're looking to make the most of your book club meeting, why not discuss the book while making dumplings, like the characters do in the book at Ah Ma's house? Here's a great recipe. Or, if you want to better understand the characters, bring in a guest who can teach your group how to play mahjong. Want something simple? Watch the movie adaptation of Crazy Rich Asians, starring Constance Wu, Henry Golding, and Awkwafina. It's a great adaptation with some interesting differences from the book that will generate loads of discussion!
And if you're looking for more great book club selections, check out our list of 2020 book club recommendations! If you're looking for a very specific kind of book–perhaps more books like Crazy Rich Asians?–then consider signing up for TBR: Tailored Book Recommendations! TBR is a personalized book recommendation service that takes in account what you want to read! To get started, fill out our reader survey and let us know your likes and dislikes, what you want more of, and what your dealbreakers are. You can even link us to your Goodreads page. Then, an expert Biblioligist will pick out three books, just for you! Choose to receive your recommendations via a recommendation letter, delivered in your email inbox in about two weeks, or as brand-new hardcovers delivered from our partner, Print: A Bookstore in Portland, ME! Learn more and get started.