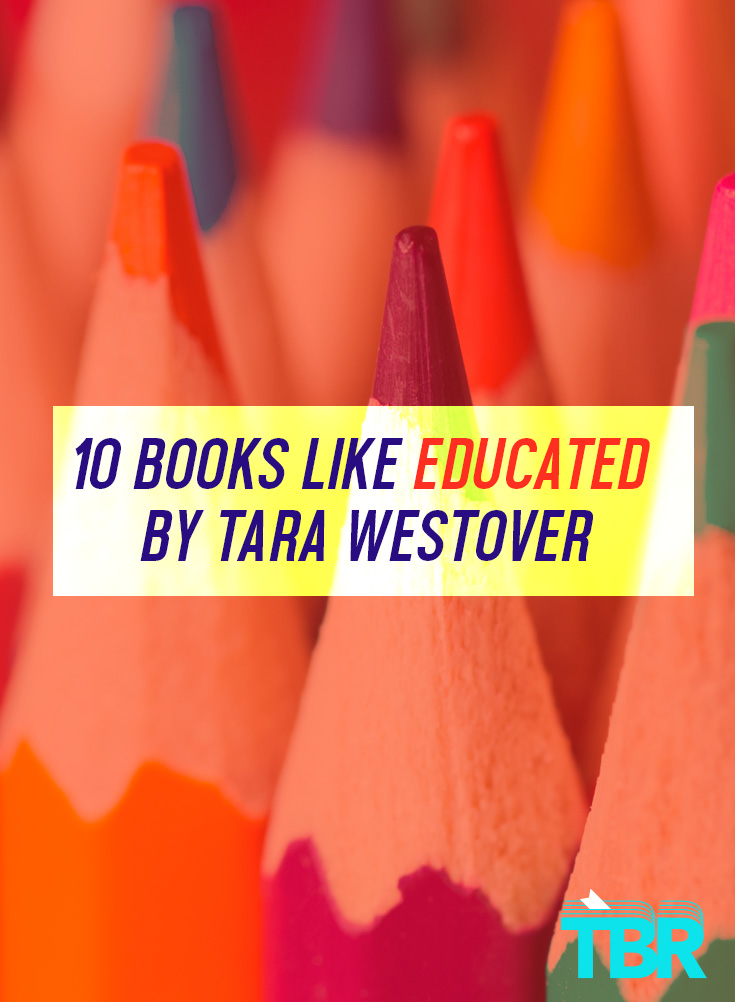 Educated by Tara Westover is the moving memoir of a woman who grew up far outside society in the wilderness of Idaho, raised by parents who believed in survival, resilience, and obedience. But from a young age, Tara realized she wanted more out of life and began pursuing an education, which expanded her world. It's been a book club favorite, and inspired a lot of great discussion points. If you loved Tara Westover's memoir, then here are ten more amazing books like Educated, read-alikes that are a nice mix of memoir and fiction, all about complicated parents, interesting childhoods, and survival.
Memoirs about complicated parents
The Only Girl in the World by Maude Julien
When Maud was a little girl, her parents wanted to raise her to be tough, no matter what. So they withheld affection and forced her to endure cruel physical tests and trials. Miraculously, Maude sustained herself through this mistreatment by befriending the animals on her parents' farm, and imagining herself as the characters in the books that she read on the sly. She held on through cruel treatment and living conditions, until one day a stranger's arrival facilitated her escape.
Priestdaddy by Patricia Lockwood
Patricia Lockwood's father is a religious man found a loophole that allowed him to become a Catholic priest even though he was married and a father. Patricia had long since left the church when a crisis forced her and her husband to move in with her parents temporarily, bringing her two worlds into sharp contrast. This is a memoir about religion, the religious life, a larger-than-life father, and how Patricia navigates her worlds with humor and irreverence.
Heavy by Kiese Laymon
In this memoir, Laymon examines his relationship with his mother, a complex woman from Jackson, Mississippi. He recounts stories of his childhood, early abuse, complicated family dynamics that extend beyond his mother, his struggles with weight and anorexia, and how he eventually left for college and became a professor in New York. But his relationship with his mother, the secrets between them, and the effect they had on Laymon followed him wherever he want. This is a profound memoir about growing up with a complicated family and the emotional toll of generational trauma.
The Glass Castle by Jeanette Walls
For a memoir that examines family, loyalty, and what it takes for children to carve out a different path from their parents, read this remarkable memoir about Walls's unconventional upbringing. Her parents were educated and able, and yet they could not and would not hold down jobs. The Walls children grew up moving from place to place, before settling in their paternal grandparents hometown in squalor. It would talk all of their strength and bravery to break away and move to New York City to set up their own lives, and when they did, their parents followed, becoming homeless. This incredible memoir is an unflinching examination of Walls's parents, and her love for them even as she drew her own boundaries in adulthood.
River House by Sarahlee Lawrence
Sarahlee Lawrence grew up in rural Oregon, and as an adult became an experienced river guide, rafting some of the most dangerous rivers in the country, and world. But when she decided to put down roots, she went home to her family's homestead and together she and her father built her a log house completely by hand. Her father has always been deeply unhappy in Oregon, and Sarahlee hopes that in engaging in this task together, she can better understand him. This is a memoir about returning home, family roots, rural living, and a father and daughter connecting over a labor of love.
Novels about surviving extreme childhoods
The Great Alone by Kristin Hannah
If you are fascinated by the story of a family struggling to survive in the wild, read this novel about a family living in Alaska in the 1970's. When Ernt comes home from the Vietnam War, he decides to move his family to Alaska, the last frontier. His wife and daughter have little choice but to go along with it, and they discover a welcoming community of hardy men and women. But the true test lies in the long, brutal winter that they are ill-prepared to weather.
Where the Crawdads Sing by Delia Owens
If you loved the fierce survival aspect of Educated, pick up this novel about Kya Clark, a girl who has survived for years on her own in a marsh near a small town on the North Carolina coast. Kya's existence has earned her the nickname Marsh Girl, and when two young men become intrigued by her, and Kya herself wants more out of life, they'll set off a series of events that will lead to a death and a lot of unanswered questions.
Memoirs about survival
If the Creek Don't Rise: My Life Out West with the Last Black Widow of the Civil War by Rita Williams
Rita's mother died when she was four, leaving her entrusted into the care of her aunt Daisy, the last surviving Black widow of a Union soldier who moved their sharecropper family west in order to reinvent themselves. Living a subsistence lifestyle, Rita became Daisy's last hope when it came to growing up into a woman who was "a perfect credit to her race" but her complicated feelings about race, exacting standards, and heavy expectations became too much for Rita to bear, until one day she had to break free to become her own person.
Heartberries by Therese Marie Mailhot
Therese Marie Mailhot grew up on the Seabird Island Band in the Pacific Northwest, and her childhood was not easy. her mother was a social worker with a weakness for prisoners, and her father was a brilliant artist and alcoholic who was murdered. When the pain and trauma of Mailhot's experiences come to a head with a bipolar and PTSD diagnosis, she turns to writing as a way to understand her family, heal herself, find her voice, and reconnect with those she loves.
North of Normal: A Memoir of My Wilderness Childhood, My Unusual Family, and How I Survived Both by Cea Sunrise Person
When Cea was a child, she and her teen mother left California with her maternal grandparents to settle in the Canadian wilderness, an escape from society. They lives off the land as best they could, clothing was optional, and sex and drugs were a normal part of life. But when Cea and her mother leave when Cea is five, she begins to realize that her upbringing is not conventional and spends the next eight years pursuing a "normal" life, going to great lengths to escape until one day she makes a dramatic choice to leave everything behind at age thirteen.
If you're looking for more readalikes to your favorite books, then check out TBR: Tailored Book Recommendations! TBR is a personalized book subscription service that puts readers in control of what they want to read! Fill out the reader survey to get started, which includes questions about favorite genres and books, what you want to read more of, and what you don't like. You can include special requests, such as more books like Educated. Then, a real power reader called a Bibliologist will recommend three books just for you! Get started now.