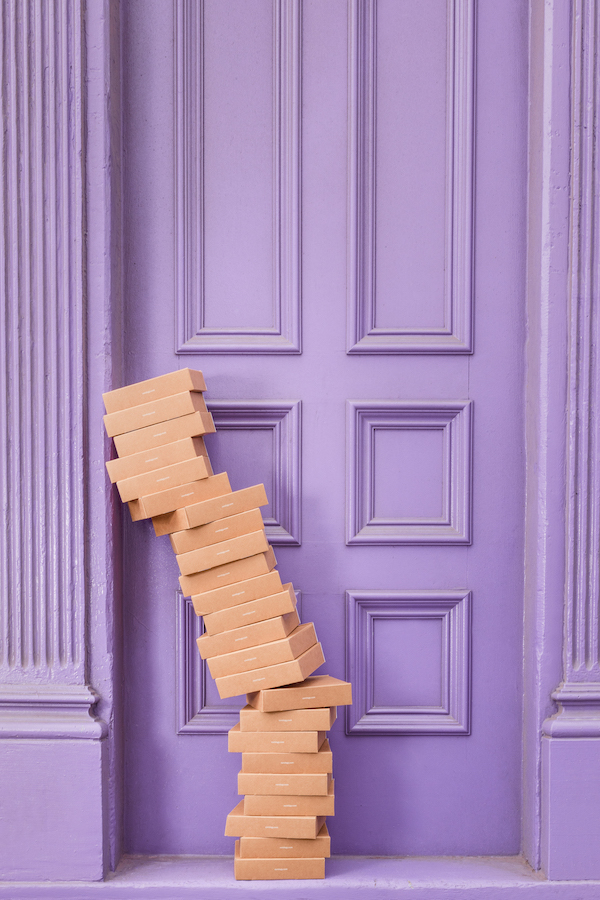 No matter what the occasion—holidays, birthdays, celebrations, or just self-care—everyone loves a good subscription box. It's a fun surprise each month and a gift that keeps on giving! If you have an adult reader in your life, perhaps you want to give them a subscription that will enrich and enhance their reading life…but maybe you're not exactly certain of their reading tastes, or you're unsure of what they've already read! Never fear—we have some ideas, and we've rounded up five of the best subscription boxes for readers that are full of bookish adjacent goodies, or book subscriptions that are flexible enough that they're sure to satisfy every reader!
This is one of the best subscription boxes for readers that you want to please without offering them repeats of what they might have already read, because TBR is a personalized book recommendation service that only sends out books we're sure our customers will love to read. Here's how it works: After purchase, your recipient will receive an email to access the reader survey, which is a comprehensive look at your reading life. They'll be able to let us know what they want to read more of—such as genres, themes, or even types of books—and what they're not so keen on. They can even link us up with their Goodreads page! Then, an expert Bibliologist will read the responses and recommend three books just for them. There are two tiers to this service: Recommendations only, which will be delivered via a personalized email, or hardcover recommendations, which come in the form of three handpicked hardcovers delivered straight to your recipient's door. There are options so this service is affordable, plus flexible in order to fit all reading lifestyles! Learn more and sign up for yourself, or give as a gift!
Reese's Book Club is great because this is one celeb who picks a nice mix of adult and YA, new and backlist books, and a variety of genres in her book club. But even if or your recipient you have no interest in participating in the club part of her book club, her Gift of Reading Boxes are so great because they're a great bundle of items perfect for all your bookish adventures, whether you're headed to the beach or cozying in for the evening. Plus, you get to choose which of her book club picks you'd like to throw into the box. With so many great books available, you're recipient will have no trouble picking a book they haven't read, and they'll get to enjoy some fun self-care items, something to eat or drink, and a few fun little surprises they might not otherwise buy themselves.
For the reader who loves pairing their current read with a great cup of tea, Sips by is the perfect gift! For just $16, you can send your recipient a personalized tea box, with enough tea for 15-20 cups of tea! Your recipient takes a short survey about their tea drinking habits, what they like and dislike, and what they might be curious to try, and then Sips by sends them a curated collection. You can even choose between no, low, and caffeinated teas, and they offer everything from oolong to matcha! For ongoing subscriptions, you can leave feedback on the teas and improve your picks as time goes on, or you can head to their storefront and get discounts on full-size purchases of the samples you receive. It's a perfect cozy companion to a bookstore gift card or new book!
For your feminist recipient, gift the Feminist Book Club Box! It's ideal for the feminist reader who likes to read and engage with the ideas presented. Your gift subscription will offer a monthly feminist read, plus 3-5 items from women-owned businesses, and you can choose between a one-time box gift or an ongoing subscription. Your recipient will also gain access to an exclusive Slack to chat about the books, video content from discussion leaders and the authors, and reading guides and notes from the curator of the box. Plus, 5% of sales get donated to feminist causes, so the box does some good as well!
You can't have a cozy reading session without the right vibes, and candles set the perfect mood! Gift your reader with a monthly candle delivery that will help make their spaces nice and cozy. You can choose from candle sizes and amounts, and these soy wax candles come in all sorts of scents that are both part of their signature collection and seasonally appropriate, so the candles will truly feel like the perfect addition to a home every month. This is another great gift that pairs well with a book or gift card!
We hope that the best subscription boxes for readers give you some inspiration for your holiday shopping or gift giving! If you're looking for more bookish subscription ideas, check out our round up of the best online book subscriptions.