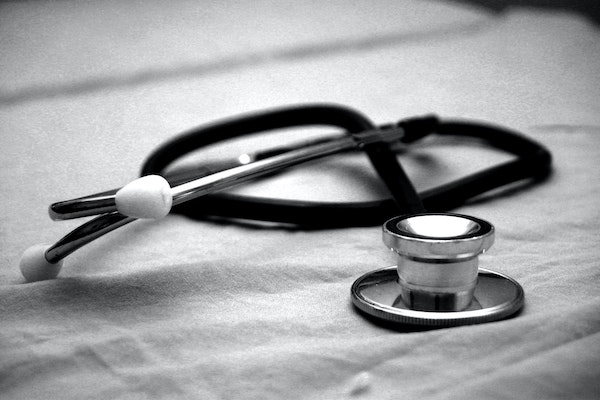 Sometimes truth is stranger than fiction, and when it comes to medicine-related books, that couldn't be more true. From living with an unknown illness, grappling with a cancer diagnosis, struggling to understand mental illness, or just trying to live to old age while understanding the changes out bodies undergo, we've got the best medical nonfiction books for you. Even if you're healthy, we promise these nonfiction books about medicine and illness will prove to be illuminating, and will deepen your understanding of humanity.
This is the incredible true story of the Galvin family, who had 12 children over the course of the Baby Boomer generation, only for six of them to eventually be diagnosed with schizophrenia. Their personal family struggles and tragedies became a groundbreaking study that helped scientists make serious headway in understanding and treating schizophrenia.
In this anthology collection, people living with disabilities both visible and invisible speak out about their lives and experiences. This collection celebrates thirty years of the Americans with Disabilities Act, and contains op-eds, essays, blog posts, and even Congressional testimonies. It's an essential book for understanding the full spectrum of the disability experience.
The Great Pretender: The Undercover Mission That Changed Out Understanding of Madness by Susannah Cahalan
In the 1970's, Stanford researcher David Rosenhan led an undercover mission at a variety of the nation's psychiatric hospitals in order to better understand how doctors defined and treated mental illness. The results of this experiment proved to be a turning point in American healthcare, but here Cahalan takes a closer look at this study, and how things have shifted.
Writer Poroschista Khakpour has always been sick, but no one could ever tell her why. It wasn't until she an adult and had become addicted to several doctor-prescribed drugs and racked up hundreds of thousands of dollars in medical debt before she finally got a diagnosis that gave her clarity. This memoir looks at the stages of her illness before she found answers.
Harper is an African American female emergency room doctor, a bit of a rarity in her profession. In this memoir, she tells readers about her early career, when her husband left her just before she started her first job out of medical school. Moving to a new city and starting a new career was scary, but it was the connections she forged in her new job that gave her the strength and healing she needed.
In this award-winning and bestselling book, geriatrician Louise Aronson asks readers to examine the ideals they hold about what it means to be old, and she challenges the notion that old age is treated like a disease. Drawing upon research, anecdotes, history, pop culture, and literature, she helps readers reimagine what old age really means.
Heather had struggled with depression for years, and medication did nothing to treat her symptoms. At her most desperate, she agreed to take part in an experimental study that involved a chemically induced coma to simulate brain death. She underwent ten rounds of this treatment, but it worked–and she hasn't experienced suicidal thoughts since.
In this collection of essays. Wang talks about how schizophrenia isn't a one size fits all disease, and how doctors and professionals still disagree about the best way to diagnose and treat it. She discusses her own diagnosis and treatment, her experiences in higher education, and how other health diagnoses can complicate treatment.
This is a genre-defying memoir about illness, from a poet who was diagnosed with a rare and aggressive form of cancer just after her forty-first birthday. In it, she examines cancer culture and all of the systems in place that both help and take advantage of those who are sick, and turns to literature written by other female writers who have experiences illness.
This is both an exploration of the history of inoculations and vaccinations and a memoir about what it means to be a new mother trying to make the best decisions for your child. The author considers the science and believes in trusting medical professionals, but she also looks at how fear of the unknown drives so many of our health-related decisions and how that has affected our decisions about vaccinations and immunity.
Want to read more? Check out Book Riot's 50 books to read if you love medicine, our round up best medical mystery books, and our recommendations of the best nonfiction book subscription services. If you are still looking for great reads, sign up for TBR: Tailored Book Recommendations! TBR is a personalized book recommendation service that send you books you'll love to read. Here's how it works: Simply fill out the reader survey and let us know what you want more of–such as medical nonfiction books–and what you're not keen on. Then, an expert Biblioligist will read your responses and recommend three books just for you. Receive your recommendation letter via email in about two weeks, or opt to receive your recommendations as brand new hardcovers from our partner, Print: A Bookstore in Portland, ME in about three to four weeks. Learn more and sign up now!