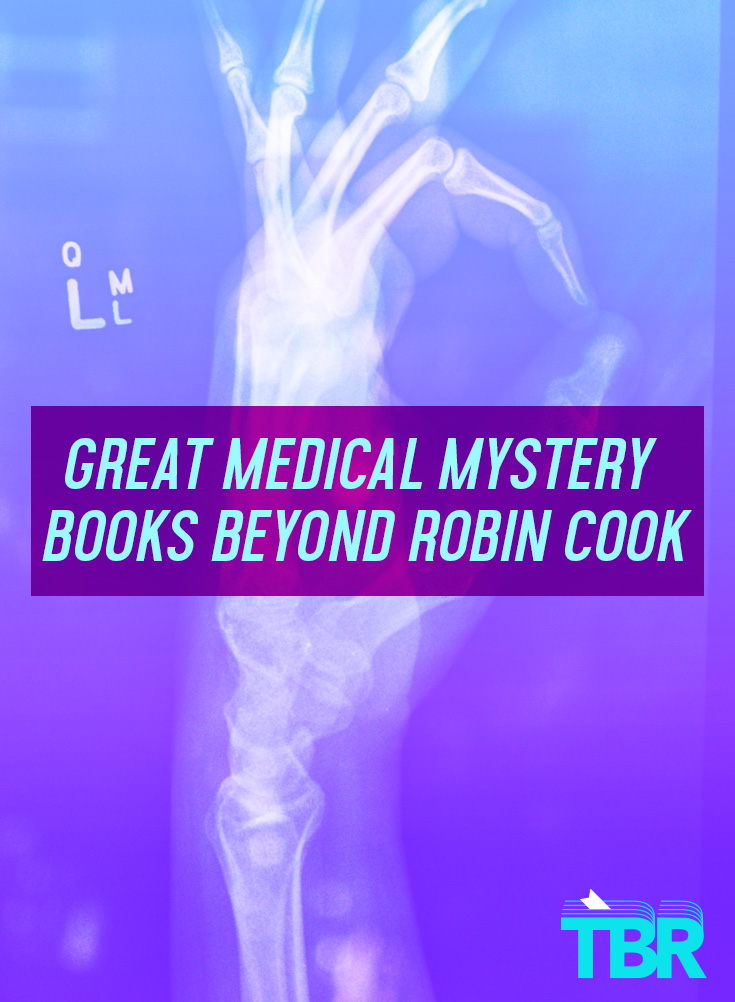 Are you a medical mystery books fan? Medical thriller books are a sub-genre of mystery novels, and they have mysteries that center around medical procedures, diseases, injuries, and medical facilities. Robin Cook pioneered the sub-genre with his many medical mystery novels, but if you're looking for more great medical mystery books and even some true medical mystery books, we've compiled a list of 15 books beyond Robin Cook. Just a note: The medical mystery sub-genre is a narrow one, with very few authors of color publishing within it. We found only two authors of color to include, but that number should be a lot higher!
Theo is a psychotherapist who has just secured a job at a psychiatric facility that houses patient Alicia Berenson, the woman who became famous when she refused to speak after her husband's murder. Everyone believes she is guilty, but Theo is certain that if he can just get her to talk, the mystery can be solved.
2. The Fever by Megan Abbott
In a small, close-knit community, a girl is struck with an unexplainable seizure while in class one day, defying medical explanation. Pretty soon, other girls are falling ill, begging the question: Is it an outbreak? A contamination? Poison? As rumors swirl, long-buried secrets about the community come to light.
Set in 1919, this book follows three childhood friends, reunited on the cusp of adulthood. The influenza epidemic is creeping into New York City, even as war efforts have left the country exhausted. When a young woman dies at a high society party, the three friends suspect murder. And when more victims begin to stack up, they have a feeling a serial killer is at work, lurking behind the shadows of the epidemic–but how to prove it?
When Christine and Marcus turn to a sperm donor in order to have a child, the last thing they expect is for a news bulletin flashing an image of a man that looks eerily like their sperm donor. Unsettled and pregnant, Christine begins looking into the case, all the while wondering what she will do if it turns out her baby's biological father is a killer.
For a nonfiction foray into medical mysteries, this excellent book details the history of poison and murder, and how New York City built a medical examiner's office that would go on to be responsible for numerous scientific breakthroughs, and get the public to take scientific evidence seriously in courts. This is a fascinating account of murder, crime, and the scientists who diligently worked to solve so many mysteries.
Written by the doctor who founded the Body Farm, this novel is about an anthropologist who has spent his career studying death, only to be asked to consult on a case where a woman's mummified body has been found in interesting conditions. But as he helps the investigation, old secrets in a small mountain town are brought to light.
Wynter Lee is trying to recover from trauma when a strange disease found in the melting Alaskan permafrost wreaks havoc on her world again. The disease causes madness in its victims, but Wynter's sister has gotten her hands on some samples that a lab in Colorado needs in order to understand how to create a cure. Now Wynter must get those samples to Colorado, even as the country descends into chaos.
Dr. Greta Helsing runs a practice for the supernatural–treating vampires, banshees, mummies, and more. It's just the quiet sort of life she likes, but when a group of murderous monks begin to target her patients and humans alike, only Greta has the skills and insight needed to stop these murders. This is the first in a series.
9. Harvest by Tess Gerritsen
In this classic medical thriller penned by one of the genre's legends, surgical resident Dr. Abby DiMatteo has just secured a job with her hospital's cardiac transplant team. Abby is elated, but when she makes a fateful decision about one of her first cases, she discovers that the hospital's transplant protocol is not entirely legal, resulting in a harrowing investigation that will put Abby's own life in peril. Gerritsen has also written many other medical thrillers, including the popular Rizzoli and Isles series.
In an attempt to better understand the idea of madness in the 1970's, a Stanford psychologist and seven other colleagues went undercover as "insane" in various asylums across the country, and there they stayed until they could prove that they were in fact sane. When they were released, they had unsettling accounts of their diagnoses and treatments that became a report that revolutionized the mental health field. But Cahalan's investigative reveals news details about this mysterious test and how nothing is as it seems.
11. Deja Dead by Kathy Reichs
Kathy Reichs is another popular medical mystery writer, and the author of the Bones series, which was adapted to TV. In this first book, medical examiner Temperance Brennan recognizes a case of a woman dismembered and her body spread about as one that has parallels to another in her past. She begins actively investigating herself, drawing the attention of the killer.
Set in medieval England, this book follows a woman named Adelia, a forensics expert, who is summoned by King Henry II to investigate a series of murders. These murders have suggested that a group of Jewish prisoners may be at fault, but as Adelia dives into the mystery, she finds connections to the Christian church that suggest someone else is involved–but she'll have to survive long enough to discover who the murderer is.
For something a little more lighthearted but intriguing nonetheless, pick up this collection of weird but strange tales about chemistry, medicine, and mystery throughout history. By looking at some of the trickier elements and pointing his focus on some of history's most prominent figures, Kean reveals the science behind so many mysteries and puzzles.
In this first book in the Gaslight mysteries series, Thompson introduces readers to Sarah Brandt, the widow of a doctor and midwife in turn-of-the-century New York City. A murder is discovered after a routine delivery and Sarah is called upon to help the police search the victim's room, wherein she discovers that the girl had ties to Sarah's own past. This is the first in an excellent series about a midwife sleuth whose work often turns deadly.
15. Postmortem by Patricia Cornwell
Cornwell is another big name in medical mysteries, and if you haven't read her Kay Scarpetta series yet, now is the time! In the first novel, a series of brutal stranglings shakes a community, but medical examiner Kay Scarpetta suspects that it's the work of a methodical serial killer. With very little to go on, she begins investigating, hoping that her scientific work can catch a killer before he strikes again.
Find more medical mystery books
Want more medical mystery books? Sign up for TBR: Tailored Book Recommendations. TBR is a quarterly book subscription service that puts you in control of the types of books you receive, and matches you with an expert Bibliologist who will give you three personalized recommendations each round. If you're an audiobook, ebook, or library reader, choose the recommendations-only level–you'll get a personalized email in your inbox within two weeks! Want actual books? Choose the hardcover level, and in 3-4 weeks you'll get your recommendations in the form of three handpicked hardcover books from our partner, Print: A Bookstore in Portland, ME.
Want to learn more about how TBR works? Check out all the details. Plus, check out our other mystery book recommendations, and our run down of the best mystery book subscription services!