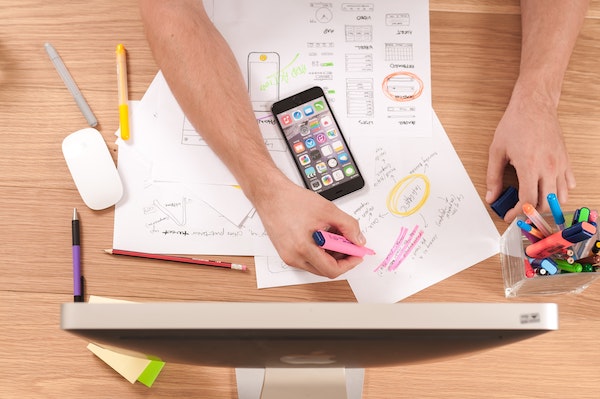 Marketing isn't an exact science, but there are tips and tricks of the trade to help you figure out how to build a brand that works for you. It doesn't matter if you're a small business owner, a creative trying to sell your work, or an employee at a company that sells a product you care about, these are the marketing books will help you learn how to market and sell a product you believe in!
In this guide, business guru Ryan Holiday explores what makes a perennial seller–something that keeps selling far beyond its launch, making money in the long term. He examines what need to happen in the creation and launch phases, how to build an audience for your product, and what benchmarks to hit to ensure it'll keep selling long after you move on to your next project.
Written from a tech perspective, Eyal claims that one of the keys to marketing is to create a product that is not only great, but one that consumers will make a part of their habits–after all, if it becomes a habit, there is built-in demand. This book includes actionable steps to help you polish off your project and make it a part of your audience's everyday lives.
In this book, master marketer Godin encourages readers to reframe how they think about marketing to see that it's a tool for product creators to show consumers that their product can make their lives easier and solve problems in their day-to-day lives. He covers how to position a product, identify audiences, and build trust with your market.
If you're an individual looking to harness the power of marketing on social media, this book is for you! Hennessy is a social media expert and brand manager who studies influencers and their unique role in society to show readers how social media has evolved, where it's going, and how to build an audience and leverage your expertise to reach your audience and monetize your content.
Donald Miller's StoryBrand method is a form of marketing that relies on one of the most human forms of connection: stories. In this book, Miller addresses the way a great story can reach a wide audience, and how a story can also clarify a brand's values and mission. This is a marketing book for anyone, from entrepreneur to politician to artist.
So much of marketing is about grabbing people's attention, which is increasingly hard to do in a busy, digital world–even if you have a killer product and a crystal-clear vision. Here, Kane looks at out of the box methods for businesses and content creators to grab their audience's attention, and then how to leverage that attention into sales or a following.
Have you ever looked at a product or piece of art and wondered why it caught on, when it's seemingly niche or maybe not even that good? Jonah Berger examines why certain things catch on in a big way, but he looks beyond products and their popularity to also understand why certain stories, news articles, and rumors spread quickly, and he takes what he learned from the nature of viral phenomenon and applies it to marketing principles.
Written for creative writers in mind, this book is especially fascinating for any artist or someone who is creating and selling an artistic product because it asks the reader to completely re-evaluate elements of fiction that we've taken for granted, and the systems that have been followed for decades to create such art. Salesses asked readers to rethink the lenses that they view fiction through, and come up with different wants of looking at creative writing–and by extension, the world.
You know that the key to making your product memorable to consumers is crafting a narrative that they'll remember–but how do you go about doing that? In this practical book, Hall guides readers through the different types of narratives that sell, from value and purpose stories to the founder and customer stories. She proves that storytelling is a skill that you can hone to help sell anything.
We all know that marketing is necessary, but Dib proves that for most businesses, you don't need a complex plan to be successful. Instead, you should keep things simple and straightforward, with the goal of showing consumers that your product is the only logical choice. Dib walks readers through simple, effective marketing plans that will work better than often-copied strategies from big corporations, which don't work as well for small businesses.
Need more great reads about business and marketing? Check out our guide to the best leadership books, and for an amazing nonfiction book subscription, sign up for TBR: Tailored Book Recommendations! TBR is a personalized book recommendation service that sends you books you'll love to read.
Here's how it works: Simply fill out the reader survey and let us know what you want more of–such as marketing and business books–and what you're not keen on. Then, an expert Biblioligist will read your responses and recommend three books just for you. Receive your recommendation letter via email in about two weeks, or opt to receive your recommendations as brand new hardcovers from our partner, Print: A Bookstore in Portland, ME in about three to four weeks. Learn more and sign up now!