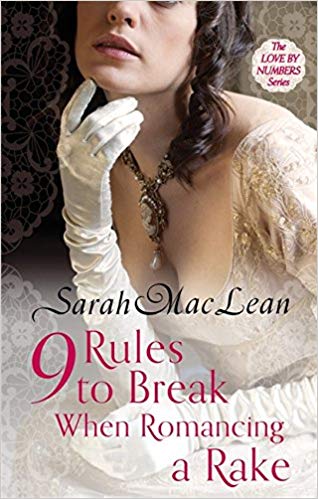 When someone says romance novels, all too often we envision book covers of a hero and heroine embracing in period clothing that is in various state of undress. Historical romance dominates the romance genre to be sure, but there's so much more to historical romance than a drawing room setting and passionate embraces. Whether you're familiar with historical romance or new to the genre, we've rounded up some of the best historical romance novels both past and present! Note: Traditionally this genre has been very white and very heterosexual, so while we made an effort to include as many books featuring queer romance and by authors of color, this is one area that romance publishing needs to improve on!
The Best Classic and Must-Read Historical Romance Novels
Here you'll find some classics of the historical romance genre alongside breakout books of the past twenty years that are bound to become classics!
Georgette Heyer is the original Regency romance writer, and you can't go wrong with anything she writes! Arabella is a clergyman's daughter who dreams of romance, but when a moment of pride sets her up on an unpredictable adventure as an heiress, Arabella will have to be careful not to lose her heart.
When Regina Ashton is kidnapped by a rogue, she's determined to make him pay–by seducing him and then making him marry her!
The Secret by Julie Garwood
Judith is a young Englishwoman traveling to the Highlands in order to be by her best friend's side when she gives birth, and with the ulterior motive of meeting her long-lost father. But she's unprepared for Iain Maitland, the man tasked with shepherding her on her journey.
Aiden Bedwyn is an honorable man, so he's more than eager to honor a dying comrade's wish to protect his younger sister. But when that sister, the beguiling Eve, is threatened to be turned out of her home, Aiden makes an offer to marry her, if only for convenience. But he might just be falling for her, too.
Amelia thought life was hard enough wrangling her younger siblings, but when an unexpected inheritance elevates them to aristocracy, she finds herself in over her head, turning to the handsome Cam Rohan for help and advice.
Lazarus Huntington is tracking down a murderer in a London slum when he turns to Temperance Dews, who runs a foundling home, for help. In exchange for her knowledge of the area, he'll connect Temperance with a wealthy benefactor, not imagining he would lose his heart to her.
Julia Quinn introduces us to the now famous Bridgerton siblings in this first novel about Daphne Bridgerton, who agrees to form an attachment with the unattainable Duke of Hastings in order to elevate her marriage prospects, but finds herself falling for him instead.
Louisa Cantwell is reluctant to accept Felix Rivendale's proposal–she doesn't trust his reputation. But with no other prospects, she becomes his wife and discovers the secrets and passions beneath his perfect facade.
Sarah MacLean's debut adult romance features a young spinster who wants a man who desires her, and not her money, and so she flings herself upon a handsome man, who doesn't take her romantic bait, but does agree that she's the perfect chaperone for his sister…but proximity breeds intimacy in this funny and sexy romance!
Minerva is a wallflower hiding a scandalous past, and so the last thing she wants to do is attract attention when a duke comes to town. But this duke knows all about Minerva and her past, and he isn't about to let her escape his notice.
Ella was once enslaved in the American South, but now that she's free she risks everything to go back south and spy for the Union. Malcom is a Pinkerton agent with similar goals, and when the two meet, they join forces and try to deny their attraction as they uncover a dangerous plot that could turn the tides of the Civil War.
In the first in the Spindle Cove series, Susanna is determined to protect her home and ensure it remains a safe place for young women who need it, even if it means standing up to the attractive Earl of Rycliff.
Hester is a member of Michigan's Underground Railroad, shepherding those fleeing slavery to freedom in the north. When an injured man is brought to her, she agrees to shelter him, despite the enormous price on his head–for he is Galen Vachon, a much-wanted conductor and fugitive.
Sparks fly when a criminal and a solider from a respectable family clash in this exciting m/m romance novel, set in historical London.
Set during the Tang Dynasty in China, Princess Ai Li flees an arranged marriage and hires protection in the form of an enigmatic, blue-eyed man who finds himself taken by the princess.
Set in a magical, alternate Victorian London, Lucien Vaudrey has just unexpectedly inherited the earldom and now needs magical protection in the form of enticing magician Stephen Day, and the two fall for each other just as their enemies draw closer.
The Best New Historical Romance Novels
Looking to dive into a new historical romance? Look no further than these recent and upcoming releases!
In this series starter, Dunmore introduces readers to a group of suffragists residing in Oxford, breaking barriers and hearts in their pursuit of education, independence, and love!
Alva Webster was a scandal when she fled her abusive husband, but now that he's dead she's reclaimed her estate and throws herself into fixing it up…but things get complicated when rumors of a haunting bring a handsome professor to her door.
In this new series starter, Valinda is a Black woman from the North determined to help recently freed people in the South find success after the Emancipation Proclamation, but she doesn't expect her small school to be destroyed by white supremacists. Enter Drake LeVeq, a free Black man who comes to her rescue and can't help but admire Valinda's grit and determination, even if she is promised to another…
Violet and James married after a whirlwind first season, but four years into their marriage and they're virtual strangers to one another, until a misunderstanding sets them off in a battle of hoaxes that brings them together in a most surprising way.
Catherine is a recent widow who wants to find a translator for the academic book her scientist husband acquired before his death, and then wash her hands of the whole thing. Lucy is a young astronomer quite alone in the world, and she convinces Catherine to give her the job. Soon, Catherine finds herself fascinated by and falling for Lucy, even as her work comes under fire by the sexist scientific community.
Alice is a lady's companion who can't help but find herself attracted to the sharp tongued lady's maid, Molly. And when someone for her past shows up to cause some trouble, it's Molly who volunteers to help Alice.
Kit Webb is a reformed highwayman who now makes his living at a coffee shop, and isn't looking for trouble. But when an aristocrat comes to ask for his help stealing back a family heirloom, Kit can't quite bring himself to refuse.
West Indian heiress Patience Jordan lost everything when her English husband died–her fortune, her standing, and her son. Desperate to be reunited with her son, she finds herself getting hired…as his nanny. There, she finds herself falling for her son's guardian, despite the secrets she's keeping from him.
Miss Chloe Fong doesn't suffer fools gladly, so she tells her childhood sweetheart to not bother with her until he's serious about the future. Years later, Jeremy returns to woo her, but there's a rather big secret he's never told Chloe–he has a title, and he owns her village.
Cecilia Bassingwaite is a proper Victorian lady…and a thief. When Ned Lightbourne is sent to assassinate her, he's instead taken in by her, and the two find themselves drawn into a tangled plot involving the entire Wisteria Society!
When Katherine's husband dies in an accident, she's shocked to find that he had two other wives he kept secret from her. News of their existence could ruin her, but so could her attraction to her late husband's estranged brother…
Princess Sarani Rao has it all, but when her father is murdered, she must escape to England, her noblewoman mother's homeland, on the ship of the one man she's loved–and rejected.
This Highlander romance starring a Black hero promises to be banter-laden and sexy, and it drops in November of 2021!
Want more romance in your life? Check out our best romantic thriller recommendations! Then be sure you're well-read on enemies-to-loved romance, and check out our list of best romantic movies based on books. If that's not enough of the best historical romance novels for you, sign up for TBR: Tailored Book Recommendations! TBR is a personalized book recommendation service that sends you books you'll love to read.
Here's how it works: Simply fill out the reader survey and let us know what you want more of–such as historical romance–and what you're not keen on. Then, an expert Biblioligist will read your responses and recommend three books just for you. Receive your recommendation letter via email in about two weeks, or opt to receive your recommendations as brand new hardcovers from our partner, Print: A Bookstore in Portland, ME in about three to four weeks. Learn more and sign up now!