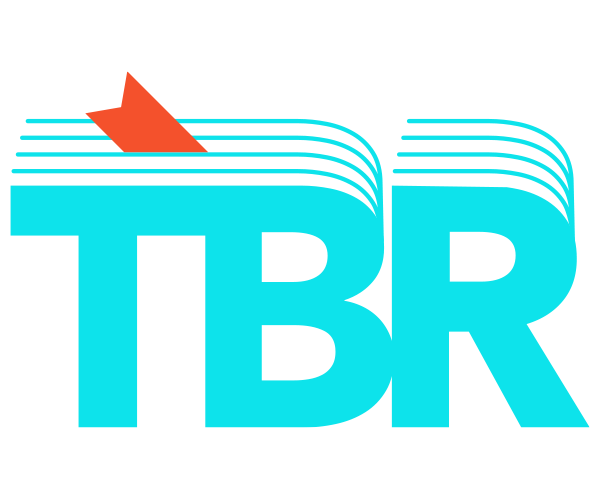 Finding the best book recommendations for you can be difficult, and you need sources and strategies as unique as you! Whether you want to take a book recommendation quiz, outsource your requests to a book recommendations service, or want to be pointed in the direction of some amazing resources like book recommendation apps and websites, we've got you covered with over 20 ways to find the best book recommendations for you! Here we go!
Services
TBR: Tailored Book Recommendations is a personalized book recommendation service that offers you more of what you actually want to read.
Here's how it works: Simply fill out the reader survey and let us know what you want more of and what you're not keen on. Then, an expert Biblioligist (a real, live reader!) will read your responses and recommend three books just for you. Receive your recommendation letter via email in about two weeks (perfect for library power users and digital readers), or opt to receive your recommendations as brand new hardcovers from Print: A Bookstore in Portland, ME in about three to four weeks. Learn more and sign up now!
Book of the Month
If you're an avid reader of new releases in all genres, Book of the Month is a great way to get curated new books in the mail each month. The brand new releases are picked and recommended by influential authors and bookstagrammers, and they vary in genre. However, you're limited to the five new picks each month and a handful of add-on picks that are added to the catalog. You are given the option to skip months when the selections don't appeal to you, but this service really works for readers who like new, popular fiction.
The Strand's Book HookUp
If you are a big genre reader, The Strand Bookstore's Book HookUp is a a great option for readers who enjoy both new and backlist books. You can pick from a variety of different genres and categories, including Young Adult, Mystery/Thriller, Feminist, Such-Fi/Fantasy, and more! The monthly box comes with two books–usually a new hardcover and a recently released paperback–plus an assortment of goodies. The books are curated by the booksellers of The Strand, and many are signed!
Quizzes
Book Riot's What Book Should I Read? Quiz
Look, sometimes you just want something quick and simple and quizzes are the perfect answer. Book Riot's What Book Should I Read Next? Quiz will just take a couple minutes of your time, and it'll ask you about what types of books you like too read, gather some vital statistics about your preferred book length and type, and then ask you about a bunch of your favorite vibes to recommend your next read!
Find the Summer Read That Fits Your Speed Quiz
Looking for something great to enjoy on vacation or while lounging in your hammock? Take Get Underlined's fun summer read quiz! This is more of a personality quiz that matches you to your ideal read, asking questions such as your spice levels when it comes to tacos, whether or not you enjoy horror movies, and your ideal vacation pace.
Tell Us About How You Play "Among Us" And We'll Recommend a Book
Gaming and "Among Us" fans will enjoy this silly quiz that asks you all about your favorite crew mate color, hat, map, and more in order to recommend a mystery/thriller read, plus books that are all about imposters and secret identities. If you want to get outside of your comfort zone, this is a fun quiz!
Apps
Reese's Book Club
Reese Witherspoon runs a very popular book club that's open to anyone! She has monthly picks, new YA picks, and she hosts discussions with the authors on her social media platform…and now her book club has an app! On this app, you can create a profile, indicate which Reese picks you've already read, and discover recommendations and discussions regarding the picks, all on the app! It's a great way to virtually connect with a bunch of readers and learn about the new book club picks.
Goodreads
Okay, yes, Goodreads is a site but did you know they have a great app? Not only can you track your reading and look up books while on the go, but the nifty little Discover tab is full of great articles and recommendations, book lists, and recommendations for new books out in any given week, month, and year, all curated by Goodreads editors!
Likewise
Likewise is an app that allows you to create a profile, pick what genres and types of books you love, and then to start it asks you to pick out ten books you've loved lately. Their algorithm starts recommending books for you based on what you've liked and what others who've read your picks have liked. The more you rate, the better your picks become and they also have lists and articles of recommendations. It also allows you to add your favorite TV shows, movies, and podcasts!
Litsy
Litsy is like if Goodreads and Instagram had a baby! It's a photo-based app that lets you share book picks and what you're reading, as well as progress and reviews! It's a great way to connect with real readers like you, and get real time recommendations, plus discover those hidden gems that you might not find on bigger platforms!
Websites
Book Riot
North America's largest independent book site has new content updated every week day, ranging from essays about our reading lives to book lists and literary criticism. They also have numerous newsletters and podcasts on all age categories and genres, so no matter what you like to read, you'll find great recommendations!
Storygraph
Storygraph is still in beta mode, but it's being pitched as an alternative to Goodreads. You can track your reading, rate, and review books, and our favorite part is that Storygraph also allows users to include tags for content warnings!
BuzzFeed Books
BuzzFeed is best known for their epic listicles, and they have those in spades when it comes to books! Check out their content for new releases lists, round ups of literary events, interviews, and more.
NoveList Plus
NoveList Plus is a that allows you to search the books you like and view categories, themes, and more. Its most exciting feature is the "read alike" bar that lists readalike recommendations for any given book, usually recommended by a real librarian or content expert. The database is offered by EBSCO and is primarily used by librarians, but many people can access it for free through their local or state libraries.
Newsletters
Book Riot's Newsletters
Sign up for any one of Book Riot's 25+ newsletters to have recommendations and more fun stuff delivered to your inbox each week. From Read This Book, where one book is recommended per email, to genre-focused newsletters like What's Up in YA, Swords and Spaceships, Kissing Books, and more, you'll find a newsletter that's right for you!
Publishing Newsletters
Do you know that platforms like Fierce Reads, Novel Suspects, and Epic Reads are publisher-run platforms that offer many recommendations and news on their books and the wider industry? If you like what books these publisher put out, chances are you'll like what else they have coming up. You can subscribe to their emails and always be in the know about what's new and exciting!
Your Favorite Author's Newsletters
Before most authors were writers, they were readers. And chances are that your favorite author has a newsletter or email blast whenever they really love a book, especially ones in the same genre that they write in! Check out your favorite authors' websites and sign up for their newsletters and hear about the books they love and get the first scoop on their newest releases!
IRL
Ask a librarian or bookseller
Librarians and booksellers live to recommend books! Librarians are trained in what's called "reader's advisory" which is literally recommending books, and booksellers are nimble purveyors of books and taste who talk with lots of customers each day! If you ask someone in a bookstore and library for a recommendation, try and give them a sense of what you want so they have something to go on!
Join a local book club, or online one!
Book clubs are fun because you get the book picks, and the discussion with others! They can also encourage you to read outside of your comfort zones, but in a supportive environment. Check your local library, bookstore, and community centers for book clubs who are open to new members, and if you can't find one that appeals to you, look for online book clubs!
Ask friends and relatives about the best books they've ever read
This might not be the best way to get recommendations tailored exactly to your tastes, but it will give you a bunch of books in a wide variety of genres to explore, and it might even help you get to know your friends and loved ones a bit better!
No matter what you're looking for in a great book, we hope that you can explore some of these options and find your next favorite book! And if you need more resources, check out our best book recommendation websites, and more ways to find great recommendations.