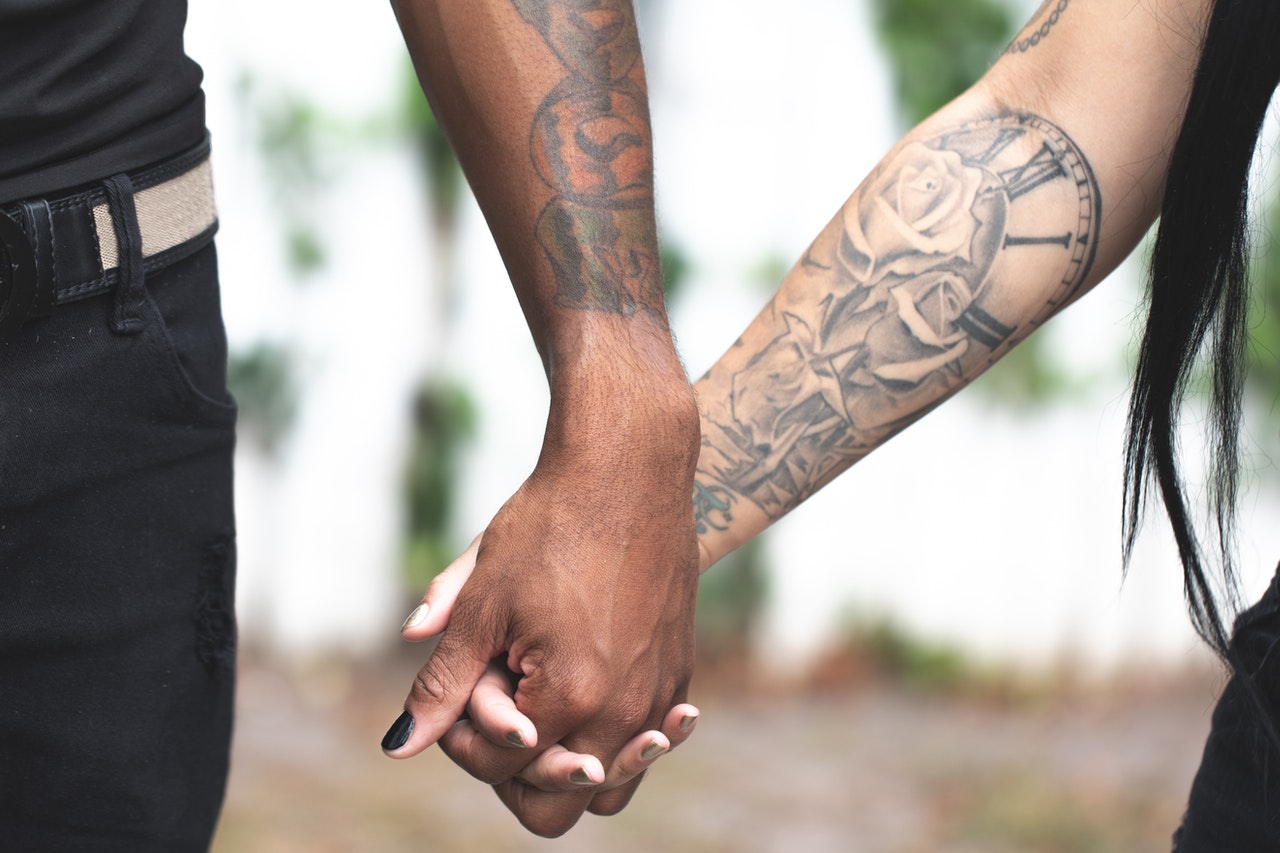 There's nothing more devious than watching two sworn enemies finding themselves falling for each other, and when you add in the high-stakes action and breathtaking world-building of the fantasy genre, that romantic dynamic is even better! For readers who love their fantasy plots with a heap of romance and plenty of barbed words, devious scheming, and romantic tension, check out our round up of the best enemies (and sometimes just rivals and competitors) to lovers fantasy books for YA and adults!
Seraphena has been fated to marry the Primal of Death for all her days, but she harbors a secret mission: Make him fall for her, and then kill him. But once she gets closer to him, she finds her determination wavering as her fate is in question.
Soraya is a princess cursed—her touch is poison to any living being. She's spent her entire life sequestered in her private gardens, but when her brother's wedding is announced she decides to consult a dangerous monster in order to find a way to break her curse, setting her up for an unexpected journey.
After a coup cost her everything, Esha has transformed into the Viper, a dangerous assassin. Kunal is a soldier in the army who know this duty. When someone close to him is murdered, he's tasked with tracking down the assassin…but the Viper is not what he expects.
Karina is a heartbroken princess determined to resurrect her fallen mother. Malik is a refugee who has struck a deadly bargain in order to guarantee his sisters' safety. The two find themselves pitted against each other in a fight to the death to get why they want, but soon realize they've fallen for the enemy.
Will is a boy on the run in Victorian England where magic simmers underneath the surface. When he's kidnapped and delivered to an enemy, he meets a number of people with their motivations for helping or hurting him, and must find his own destiny.
Harper only wanted to help a stranger, and instead finds herself sucked into Prince Rhen's world, where he is cursed to transform into a beast and disappointment has rendered him bitter. To outsiders, Rhen is a monster…but the more Harper gets to know him the more she realizes the extent of his curse.
Adraa and Jatin are royal heirs to their respective lands and powerful magic users in their own right. They've also been cast together in an arranged marriage, despite their shared animosity and competitive spirits. But when a criminal element makes a play for power, they adopt secret identities and find themselves inadvertently working together…and falling in love.
Elisabeth is a librarian's apprentice who knows that all sorcerers are evil. But when a grimoire is set loose in the library, killing the director, Elisabeth is blamed. Now in order to clear her name and find the true culprit, she must cast her lot in with a notorious sorcerer and his sly demon servant.
Zosia and Marynka are rivals who've arrived at Karnawał, both intent on claiming the heart of the prince for their own darker purposes. They'll have to outwit each other if they're to succeed and survive, but the more they clash, the more they fall for each other.
Persephone Dimitriou is more than happy to flee the city of Olympus, especially when her mother arranges for her engagement to Zeus without her consent. But in order to hide from the all-powerful Zeus, she must make a deal with a legendary devil: Hades.
Malini is living in exile, and Priya is living in hiding. One is a deposed princess and one is a priestess trying to save those she loves. They might start out on opposite sides of the battle, but they'll find that they must work together in order to get what they want.
Zafira is a hunter and Nasir is a prince, and the two have grown up on opposite sides of a political struggle. But when they're both sent on a quest to retrieve a magical artifact for two very different reasons, they find themselves facing off.
Bryce Quinlan's closest friends have just been murdered, and now she's guilt-stricken and overwhelmed by grief. The murderer is allegedly put behind bars but the killings haven't stopped, leading Bryce to Hunt Athalar, a fallen angel who offers his help in exchange for something he wants. Although they're not exactly on the same team, they work on the same side, tracking a killer and trying to resist each other.
In this romantic myth retelling, Hades is a god of the underworld who enjoys all the vices that cross his path, and he's shocked to learn that the Fates have decreed his wife shall be Persephone. Persephone is the goddess of Spring, and a journalism student bent on exposing Hades for corruption. How can they possibly find happiness together when they're working against each other?
When a series of murders in Toronto threatens to upset the tenuous peace that exists between the human world and the Far, four queer teens are called upon to track down a killer. All sorts of romantic and adventurous hijinks ensue!
When Linus, a caseworker who oversees the care of magical children, is sent to an orphanage run by the mysterious Arthur, he's certain that he's going to have to close the orphanage. Things are not being done by the book at all, but Arthur convinces Linus to observe for a month before writing his report…and in that time, Linus discovers there's more than one way to make a family, and he might be falling Arthur.
Need more great recommendations?
Want more specific fantasy recommendations? Sign up for TBR: Tailored Book Recommendations! TBR is a personalized book recommendation service that sends you books you'll love to read. Here's how it works: Simply fill out the reader survey and let us know what you want more of—such as fantasy romance novels—and what you're not keen on. Then, an expert Bibliologist will read your responses and recommend three books just for you. Receive your recommendation letter via email in about two weeks, or opt to receive your recommendations as brand new hardcovers in the mail in about three to four weeks. Learn more and sign up now!