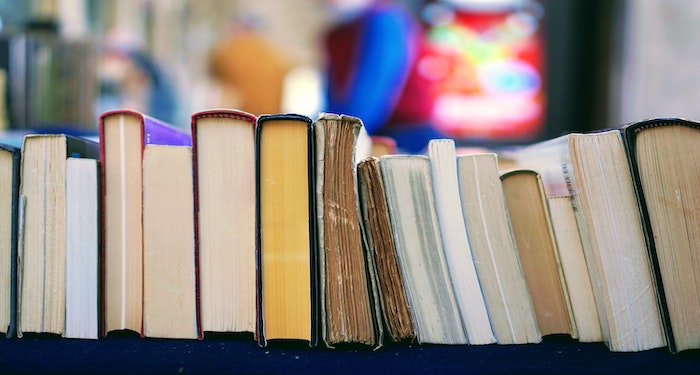 You might be a hardcore reader if you spend nearly as much time deciding on what to read next and organizing your reading life as you do actually reading! For book nerds, it's not just about devouring great books, but about the accoutrement of that reading lifestyle—whether that's your trusty folder of bookish apps, the one go-to source for recommendations, or an old-school notebook where you record your thoughts and TBR! If you're looking for some ideas to build and organize your TBR list, then we've got some recommendations for you!
Building Your TBR List
TBR: Tailored Book Recommendations
Take the guesswork out of finding your next read with TBR: Tailored Book Recommendations. This is a personalized book recommendation service that takes the time to get to know you and your reading habits and/or preferences, and then matches you with an expert power reader called a Bibliologist (that's right, they're real people and not an algorithm!) who then gives you three personalized book recommendations per quarter (with the option to add on more recs when you need it!). This service offers to send your personalized recommendations in the form of a recommendation letter delivered by email, or you can get the books themselves as three brand-new hardcovers! You can even offer feedback and make special requests as your TBR list grows! TBR is the perfect way to ensure you never waste time on a book you might not love—no books languishing for months or years on your TBR list!
Ask a Bookseller or Librarian
Booksellers and librarians are pros at knowing what's new, what's worth reading, and what you might want to pass on. They're great resources for not only finding new books, but getting generalized recommendations or gut checks on whether or not a book is worth reading. Plus, they oftentimes have themed displays, staff picks, and an inside track on what's coming to TV or film!
Join a Book Club
Book clubs are an awesome way to ensure that you'll have a semi-regular list of books to read because they meet regularly and often pick books in advance. You might have shop around to find the book club that meshes with your reading life and your style of conversation, but joining a club is a great way to make sure you're also expanding your interests—because inevitably book club will entice you to pick up a book that might not be on your radar or you might not otherwise read!
Organizing Your TBR List
Book Riot's Reading Log
Each year, Book Riot puts out a pretty comprehensive reading log that helps you track your reading for the year, and keep track of vital statistics like format, genre, language, and diversity. While the primary function of the log is to track books you've already read, it also has features that help you plan out your reading challenges and it has a tab for keeping track of the books you purchase each year (which is great if you need a little help holding yourself accountable to actually reading what you buy!). It's a Sheets-based system that you save to your own drive, and then access on a browser or in the app! Check out this year's reading log.
Apps
Of course, you can always find an app for organizing your TBR list digitally, and since so many of us have our phones in hand already, this is a really convenient and easy way to go. Apps like Goodreads and Storygraph are great because they track what you read and allow you to make various TBR shelves, as well as browsing books. But have you heard of Bookly or Library Manager? This guide does a great job of breaking down the pros and cons of some lesser known apps on the digital market! And of course, if you want to keep things super simple, you can always start a new Note on your phone!
Go Old School
If you could do without the digital clutter and prefer to keep your reading life old school, you can always get a dedicated journal to chronicling what you want to read next and what you've enjoyed. If you need a little whimsy and randomness to your life, make a TBR jar! Simply write down the titles of the books you want to read on slips of paper, fold them up, pop them in a jar, and then pull one out at random when you need a new book to read. For more fun and unusual TBR suggestions, check out this fun list of methods for deciding what to read next.
Looking for more ways to stay organized, but for your book club? Check out our recommendations of the best book club apps!