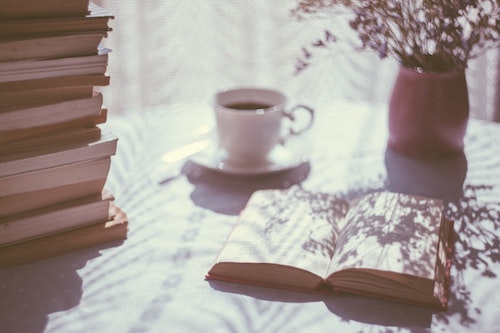 If you love to sink your teeth into a good collection of short stories, good news! We have so many great new short story collections to recommend. From the best new short stories of 2020 to recent releases that you don't want to overlook, we've rounded up 25 titles you'll want to TBR today!
This beautiful collection is centered around the experiences of Latina and Indigenous women in the Denver, CO area, and was a finalist for the National Book Award.
Black Light by Kimberly King Parsons
This collection made the National Book Award longlist, and is about love and disillusionment from Texas to the dorm rooms of fancy schools. Each offers a glimpse into normal life.
In this collection, Wang explores the voices, desires, and trials of a new generation of Chinese immigrants and youths, as they define their place in a world different from that of their elders'.
In this collection of linked short stories, Leung explores the secrets and trials of a brand new 1970's suburban community outside of Toronto, from smiling housewives with secrets to the quiet teens watching everything.
This book collects Molly Gloss's best-known short stories from a variety of outlets into one volume, including her most famous story, "Lambing Season," plus two never-before-seen short stories.
The powerhouse writer Danticat presents eight new stories set in Miami and the Caribbean, about love, family, duty, and sacrifice, centering people of the Haitian diaspora.
In this kaleidoscope of stories, characters must deal with the unexpected–things that change their lives, make them reconsider everything, or take them to the edge.
In this collection of ten connected short stories, Unigwe explores the experiences of Nigerians traveling or immigrating to Europe, centered around one couple that settles in Berlin.
This collection of short stories and a novella is set in Cross River, a community founded by the leaders of the country's only successful slave revolt. The descendants are the characters of these stories, which play with reality and fantasy.
Animal Spirit by Francesca Marciano
These short stories are centered around a Rome setting, and each contains animals intersecting in fascinating ways with the lives of a varied cast of women.
In this debut collection, characters must grapple with what it means to travel between customs, cultures, and languages as they work for a living and question it means to really live.
Beginning the year before the Iranian Revolution, this collection of short stories moves through the decades to examine the experiences of Iranian women the the Iranian diaspora abroad.
Amy Hempel's first collection of new short stories in over a decade is a dazzling array of voices that are looking for connection. It was longlisted for the PEN/Faulkner Award.
In this collection, Téa Mutonji explores femininity, gender, and what it means express identity or have identities thrust upon you. Hers is the first book by VS Sharp's new imprint elevating the voices of Black, Indigenous, and writers of color.
In this collection of short stories about rural people, Hampton explores the desires, dreams, and regrets of a wide range of characters. Perfect for fans of Bonnie Jo Campbell.
From the author who brought us Arrival, Chiang's latest collection of nine short stories features some brand-new work and some previously uncollected stories that all explore different times, worlds, and realities.
In Russell's newest collection, the strange and the mundane collide. From a woman who makes a deal with the devil to a man who falls in love with a two thousand year old girl, these stories are odd and delightful.
Inheritors by Asako Serizawa
In a collection that spans more than 150 years and across two continents, the characters of these stories must grapple with the effects and legacies of colonialism and war.
Flights by Olga Tokarczuk
Winner of the Nobel Prize, Flights is a collection about Polish citizens traveling throughout time and across physical space, contemplating what it means to belong.
A House is a Body by Shruti Swamy
Moving between India and the U.S., this collection of short stories explores characters who straddle between two worlds and are caught between cultures and traditions.
Bluebird's First Wife by Seong-nan Ha
In this unsettling collection, normal people experience moments of startling truths and harbor deep suspicions that will have them–and the reader–second guessing everything.
In this collection, imperfect characters are affected by religious traditions as they fumble through life, making mistakes and dealing with the fallout of human instincts and passions.
In this collection that traverses North America and Europe, women must confront misogyny, violence, and classism in surreal and humorous stories.
Containing the short story "Cat Person" (which went viral when it was published in The New Yorker), this debut short story collection is about the abuse women suffer and also their darker violent instincts.
From Divergent author Roth comes a collection of stories futuristic short stories, some entirely original and some set in the same worlds as her novels, all illustrated.
Find more new short story collections
Looking for more great short story collections? Sign up for TBR: Tailored Book Recommendations! TBR is a personalized book recommendation service that delivers book recommendations from real power readers based on what you like to read and what you want to read more of. Simply fill out our reader survey to get started, and tell us what you're looking for–like new short story collections! Then, a Bibliologist will read your responses and formulate a personalized recommendation letter just for you! Choose to get your recommendation letter via email within two weeks, or select hardcover and get your letter and the recommended books in the mail in about a month. Learn more and get started.