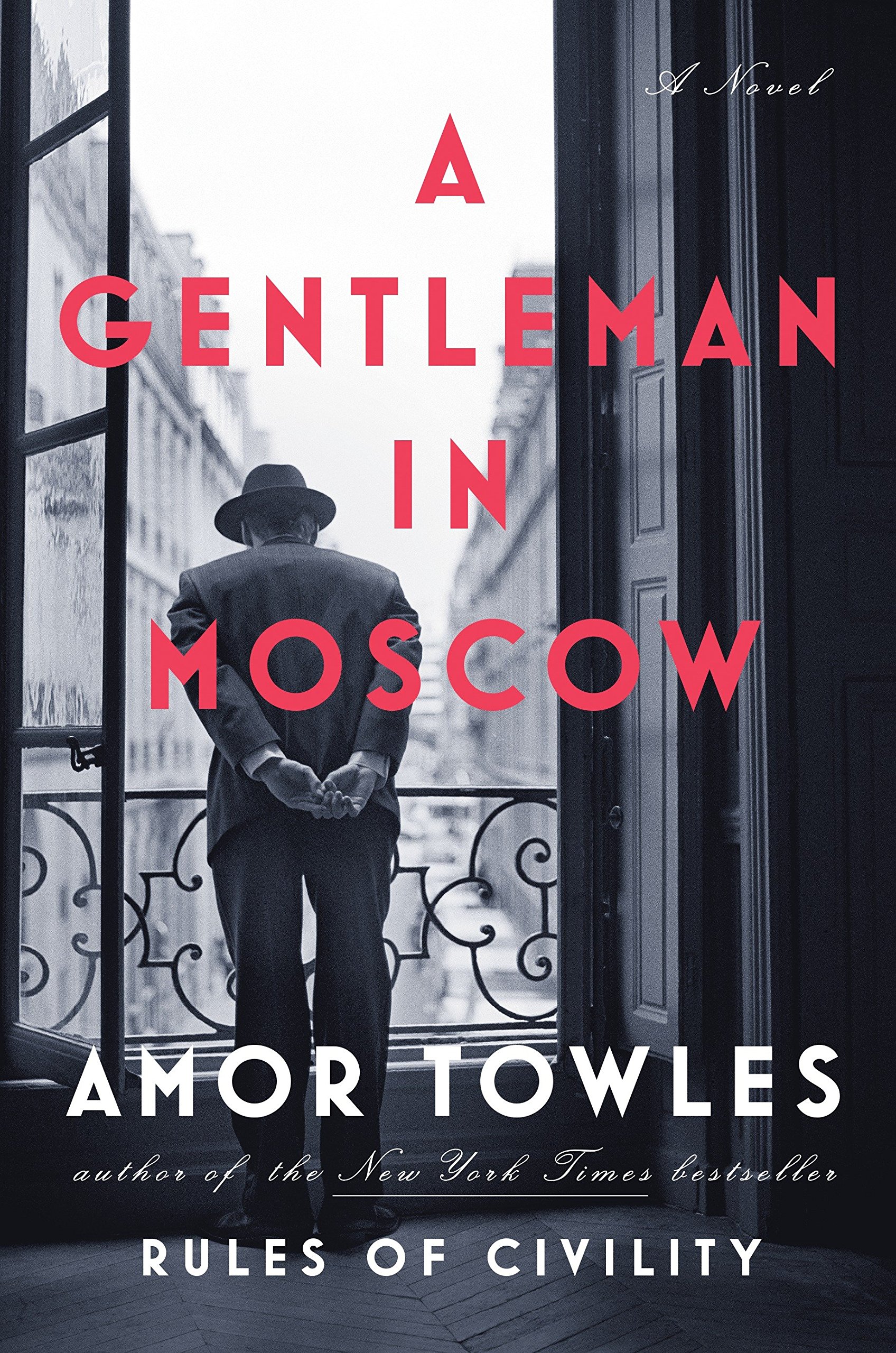 A Gentleman in Moscow has been a bestseller and book club favorite for the last couple of years, so now is a great time for your book club to see what all the hype is about! We've put together a guide for your next meeting that include A Gentleman in Moscow summary, discussion questions, and a list of themes to help your conversation run smoothly!
A Gentleman in Moscow Summary
In 1922, Count Alexander Ilyich Rostov is brought before a Bolshevik tribunal for a poem he wrote years earlier while at university. It's a tumultuous time to be nobility in Russia, but he narrowly escapes execution or being sent to Siberia and instead is sentenced to house arrest at the Metropol hotel, right next to the Kremlin. He's unable to leave for decades, living in much reduced circumstances as the world turns around him, but the Count discovers just how resilient the human spirit can prove to be.
Themes: Finding a sense of purpose, friendship and community, living in the moment
A Gentleman in Moscow Book Club Questions
What is your perception of the Count in the beginning of the novel? How does your perception of him change throughout the book, and as the years pass?
Do you think that the Count's sentence was a lucky break, or a worse kind of punishment? Why do you think he stayed in Moscow rather than leave like some of his family members? How does living in the Metropol shape his view of his country as the years progress?
How does the Count deal with his sentence emotionally and intellectually? What events or people help him learn to accept it? How does his perspective (and his character) change? In what ways does he hold on to his title as a gentleman?
How does the Count find purpose in his new life? Who helps him find that purpose?
This novel covers a wide expanse of time within a single character's lifetime. How does the author convey the passage of time, and do you think it is successful? What periods in the Count's life did you enjoy reading about the most?
How does the Count view the revolutions that occur in his country throughout the course of the novel? How does his perspective differ from those held by other characters in the book?
Discuss the women in this novel, and the Count's relationship with each of them. How do they influence his perspective on the outside world, and his own search for meaning?
What did you think of the author's use of humor in this book? Is it successful, and does it make you more sympathetic to the Count? Who would you consider the narrator of this book, and the source of much of the humor found in the text?
What are some of your favorite parts or vignettes in the novel? How does Towles use these scenes to help bring to life the community that lives in the Metropol?
Have you seen the movie Casablanca? Discuss the parallels between the movie and the plot. Why do you think it is the Count's favorite film?
Consider the reason why the Count was imprisoned in the first place, and then consider Russia as we know it today. What parallels or conclusions can we draw, if any?
How might the Count's life been different if he's left Russia in the beginning? Do you think he lived a full and fulfilling life by staying in the Metropol?
Have you read the author's first novel, Rules of Civility? Would you read it, or another book by the author? Why or why not?
What books could you recommend to people who liked A Gentleman in Moscow?
Sips and Treats
Because of the title of this novel, it seems like it would be a missed opportunity not to serve Moscow mules at your meeting! (Although we'll be the first to admit that the origin of the Moscow Mule has nothing to do with the city, so this would be a drink you'd serve purely for the puns.) For treats, we recommend these Russian tea cakes.
Want more great book club suggestions? Sign up for TBR: Tailored Book Recommendations! TBR is a personalized book recommendation service that send you books you'll love to read. Here's how it works: Simply fill out the reader survey and let us know what you want more of–such as books like A Gentleman in Moscow–and what you're not keen on. Then, an expert Biblioligist will read your responses and recommend three books just for you. Receive your recommendation letter via email in about two weeks, or opt to receive your recommendations as brand new hardcovers from our partner, Print: A Bookstore in Portland, ME in about three to four weeks. Learn more and sign up now!