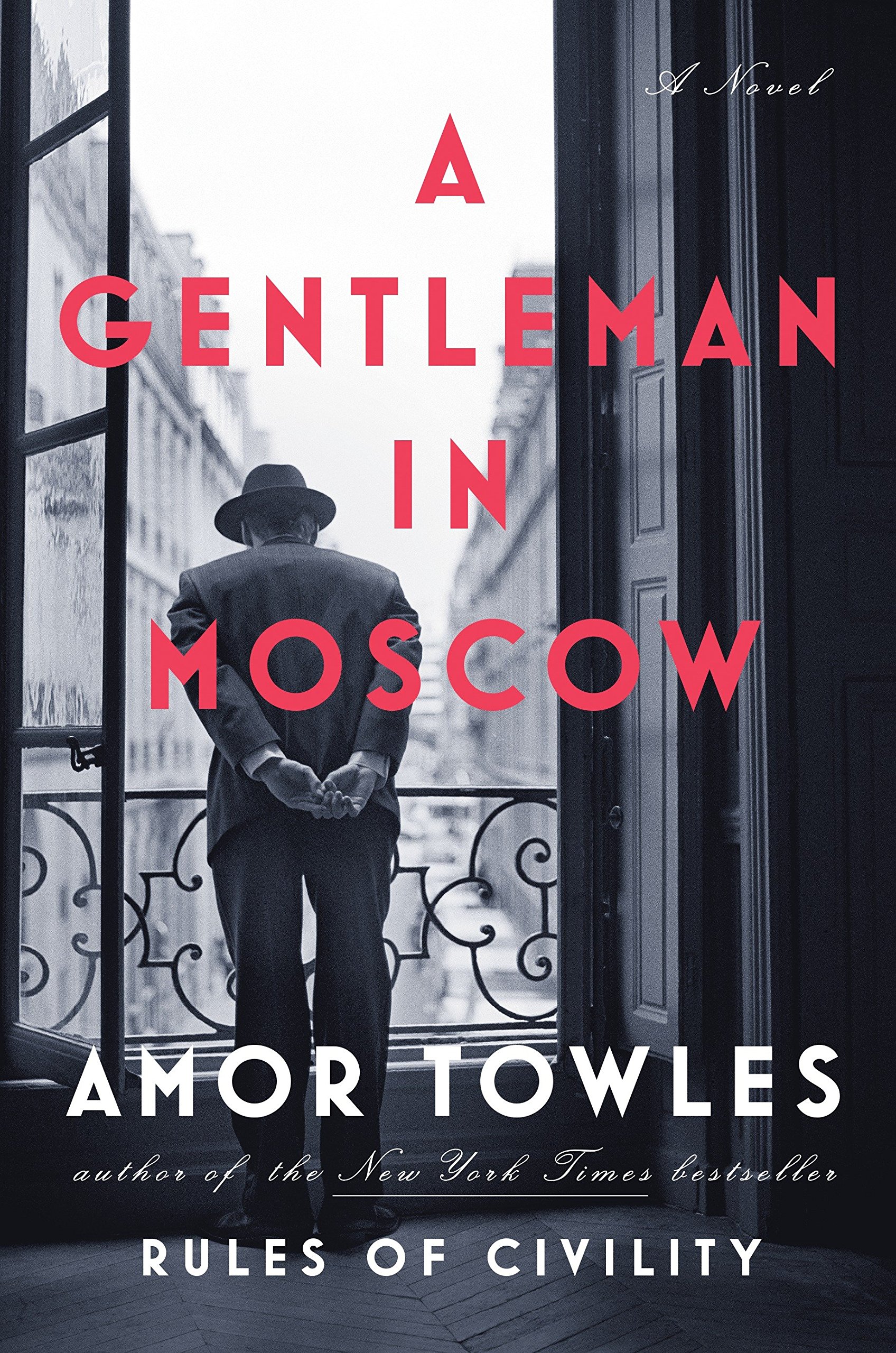 A Gentleman in Moscow by Amor Towles has become a book club favorite since it first published, topping bestseller lists and even getting picked up for TV. It's the compelling story of a Russian count who is brought up before a Bolshevik tribunal for his youthful writing, and sentenced to lifelong house arrest in the Metropol, a famous hotel. There, he lives out his days in both tedium and excitement as he gets to know his fellow residents and watches the world around him change. Part of the reason why this book is so appealing to audiences is because there's nothing quite like it! A Gentleman in Moscow has a strong sense of place, a compelling protagonist, and it covers a huge span of time. However, we've rounded up ten books like A Gentleman in Moscow that you'll enjoy for the similarities in story, structure, plot, and settings! Check them out!
Although this book spans continents, it also follows people over many years whose lives have been greatly affected by political persecution. Roser and Victor are Spanish refugees who flee Spain and Franco's persecution in the 1930s, and enter into a marriage of convenience as they find passage to Chile on a ship chartered by Pablo Neruda. As they start over in South America, they wait for the day that they can return home, even as they discover the true meaning of the word.
This novel also follows a family during the same long, tumultuous period that A Gentleman in Moscow covers, but in a very different locale: Korea and Japan. When a young Korean woman finds herself pregnant out of wedlock, she quickly marries a kind Korean missionary on his way to Japan. But in Japan, their family faces extreme persecution for being both Christian and Korean, and as WWII breaks out, they struggle to survive. Int he second half to the century, they find relative prosperity…but at what cost?
Cantoras by Carolina de Robertis
For a story that follows five friends living in fear and uncertainty under a dictatorship, pick up this novel about five Uruguyan women, all queer, who create their own private retreat in the beachside shack they buy in a small coastal town. Over the decades, they share the place as they retreat with friends and lovers, even as their own relationships shift constantly.
For a very different novel that also spans a huge length of a time, and lots of cultural and political change, this book about Black twins sisters is just as moving. The Vignes sisters grow up in a small Southern town, as close as can be, before running away as teenagers. Adulthood finds one sister living back in their hometown, raising her daughter, and the other sister living far away, passing as white. Letters connect the two as their daughters must grapple with their mothers' choices.
If you're interested in the Soviet Russia angle, enjoy this novel about the CIA's very real plan to smuggle Boris Pasternik's legendary novel Doctor Zhivago into the USSR, where it had been banned. The book follows Irina, a young Russian-American secretary who is recruited by the CIA for the task, and assigned to work under Sally, a glamorous spy working multiple angles.
For a book about a group of people who kept in one place during a time of serious political unrest, pick up Ann Patchett's bestselling book about a private party at a South American mansion estate gone horribly awry. A birthday party for a foreign guest is held at a vice president's home, with a famed opera singer as a guest. When a group of terrorists take everyone hostage, the hostages and their captors forge a remarkable relationship that is doomed from the very beginning.
If you're intrigued by the angle of fallen nobility and royalty in a country that is facing rapid change, pick up this novel about Giuseppe Tomasi, the last prince of Lampedusa. Tomasi is perhaps best known for his only novel, The Leopard, which was written at the end of his life, after was diagnosed with emphysema. This book dives into not only the writing of the legendary novel, but Tomasi's grappling with his life and legacy.
Does the Hotel Metropol setting intrigue you? Here's a book about four women who meet in a room at the hotel in 1953 to reminisce about Vladimir Mayakovsky, a poet who loomed large in the public's eye but was a complicated man in his private life. Each woman knew him well enough to call herself a muse, and as they share their stories, they reckon with the legacy of complicated, sometimes dangerous, man.
This is another novel about real artists living under the Soviet regime. Mikhail Bulgakov's literary career is threatened on all sides as his friends are arrested and the state closes in on him. Of course, this is the time that he falls in love with Margarita, an outspoken woman who could risk everything for him, and he's inspired to write The Master and Margarita, one of the most famous books from that time.
If you enjoy the idea of reading about major cultural and political change from the point of view of someone who witnesses it from the outside, pick up this novel about the fall of the tsar and his family, from the perspective of their kitchen boy. Leonka was just a child when the revolution happened, but now as an old man who claims he is the last living witness of the royal family's murder, and sets about recounting his tale.
Looking for more books like A Gentleman in Moscow? Sign up for TBR: Tailored Book Recommendations! TBR is a personalized book recommendation service that sends you books you'll love to read.
Here's how it works: Simply fill out the reader survey and let us know what you want more of–such as A Gentleman in Moscow readalikes–and what you're not keen on. Then, an expert Biblioligist will read your responses and recommend three books just for you. Receive your recommendation letter via email in about two weeks, or opt to receive your recommendations as brand new hardcovers from our partner, Print: A Bookstore in Portland, ME in about three to four weeks. Learn more and sign up now!