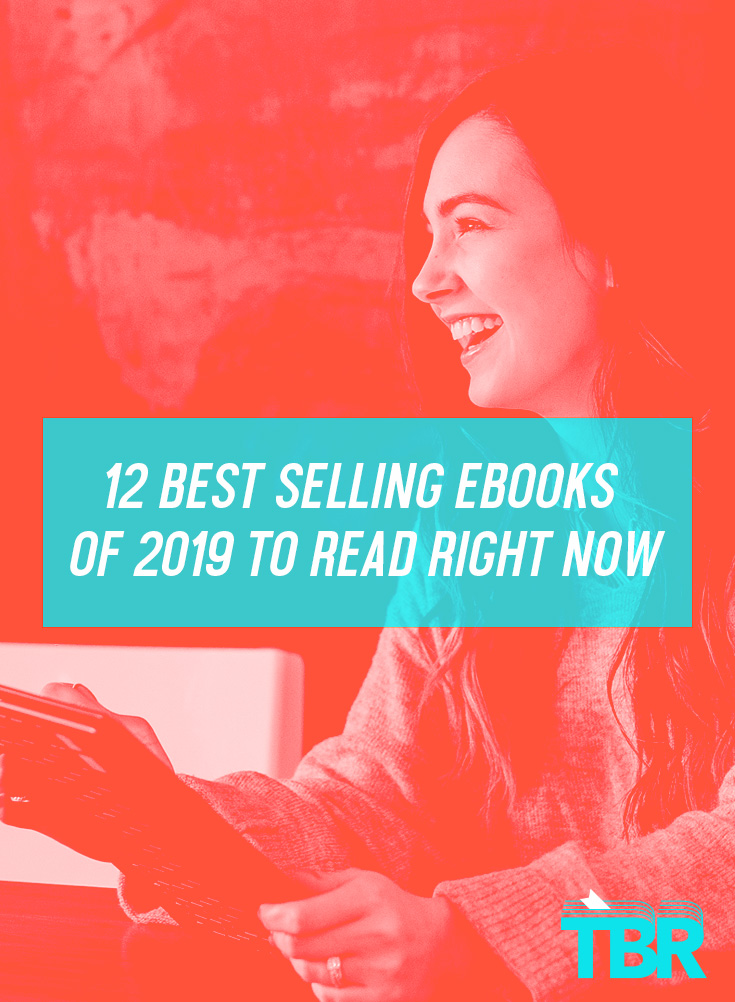 Are you looking for something great to read? A great place to start looking for your next favorite book is the best selling ebooks of 2019. You'll find out what's popular right now, and you can join in on the conversations unfolding online and in your local book clubs. You might also find your next favorite author, and expand your horizons by trying a new book in a different genre! Here is a selection of fifteen Kindle best sellers 2019, taken from Amazon's list of top 100 Kindle bestsellers.
In the wake of a miscarriage and facing the dissolution of her marriage, Jaya takes a trip to India to better understand her family's history. There, she meets her grandmother's friend, who reveals the surprising story of her family's strength and resilience, giving Jaya the confidence to face her life back home.
Atwood's dystopian novel is a modern classic about a near-future where women and their bodies are harshly controlled in a fiercely patriarchal society, told from the point of view of a handmaiden who can't forget her past life. The Hulu TV show has caused a resurgence in popularity, and a sequel called The Testament will be released this fall!
When Morgan returns to her home town after the loss of her husband, she's grateful to be living at a quieter pace. Then her babysitter is murdered, and her friend's son is accused of the crime. Drawn in by her personal connections, Morgan begins investigating, uncovering shocking secrets about her town.
Educated by Tara Westover
This inspiring memoir tells the story of Tara's early years growing up in a survivalist family that cut itself off from the rest of the world, eschewing education, government, and modern medicine. It's ultimately a triumphant story as Tara works her way through school, finding freedom in education.
Becoming by Michelle Obama
One of the biggest books of 2018, the former First Lady's memoir is still a very popular book in 2019. Michelle Obama tells candid stories from her youth and adulthood, revealing for the first time her struggles with infertility and her initial thoughts and reactions when her husband first became a presidential candidate.
1984 by George Orwell
This dystopian classic is a favorite in school-assigned reading lists, and has experienced a resurgence in popularity thanks to current events. It tells of a totalitarian government that's always watching, and one man's gamble at joining the resistance.
Kya Clark has survived for years on her own in the marshes near a small town on the North Carolina coast, but when her curiosity about the outside world and her desire for human connection draw two people into her world, it's with devastating consequences.
Life is good for Enjeela growing up in Kabul, until her mother leaves for India for medical treatment and the Soviet invasion intensified violence in her home country. Risking everything, Enjeela and her siblings and father make the difficult decision to leave, embarking on a years-long journey to reconnect with her mother.
Now a popular Netflix show, Marie Kondo's essential guide for decluttering and organizing your home is gentle and encouraging. Kondo urges readers to let go of items that don't spark joy, and offers practical solutions to storing and organizing every item in your home.
When single mom Amy gets an unexpected summer to herself, she picks up and heads for New York City for a few months of fun and rediscovery. But her trip isn't a simple escape, and soon she's reconsidering everything in her life, until a crisis puts both aspects of her life at risk.
A Washington Post investigative journalist tells the stranger-than-fiction story of Elizabeth Holmes, a young woman who conned Silicone Valley investors with her company Theranos, which was built around revolutionary blood-testing devices…that never actually worked.
Penelope can barely keep her life together, which is why she's so jealous of her friend Jenny, who seems to have it all without breaking a sweat. But when a crisis reveals the truth about Jenny's life, Penelope decides it's time for a change. She and her husband make a list of things to change and tackle it head-on, with unexpected results.
Find more best selling ebooks
If you'd like a more personalized approach to book recommendations, sign up for TBR: Tailored Book Recommendations! You'll start by filling out our reader survey, which asks you about your reading preferences, favorite books and authors, and what you're looking forward to reading more of. You even have the option of requesting specific genres or themes, plus the opportunity to point out what you don't like in a book. If you have a Goodreads page, you can share that with us as well! Then, our Pigeon-in-Chief will assign an expert Bibliologist to pick out three books perfectly tailored to your reading preferences and write you a personal recommendation letter!
TBR offers two subscription levels to accommodate every budget: recommendations-only plan, and hardcover plan. For $15 per quarter, you'll receive your three personalized book recommendations via email. This is ideal if you are an ebook, paperback, audiobook reader or library power user, as you can then check the books out from the library, or buy the ebook (or print or audiobook) version yourself! For $79 per quarter (plus shipping), your Bibliologist will pick out three brand-new hardcover recommendations, and you'll receive your books from our bookstore partner, Print: A Bookstore in Maine! Both subscription levels offer you the opportunity to leave feedback about your picks for your Bibliologist, so that they can continue to offer you the best book recommendations!
If you're reading to receive your tailored book recommendations, get started now!