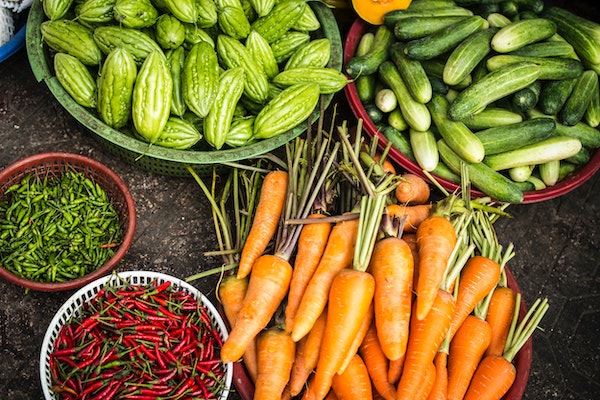 If there's anything that living through a pandemic has taught us, it's that being a bit more self-sufficient and sustainable can come in handy during a global disaster! All jokes aside, whether you have full-on homesteading dreams or you just want to learn how to grow more of your own food and live more sustainably, here are ten of the best homesteading books to get you started! You can start small or go all in, and these homesteading books will guide you on your way.
Perhaps the most popular book on the subject, The Backyard Homesteader is the guide for anyone interested in growing their own food, raising animals (whether that might be chickens, cows, or pigs), and setting up beehives for honey. You don't need to have a lot of acreage to get started–you just need a backyard!
Let's be real: homesteading takes a lot of time. If you're not ready to go full-time, or you just have the weekend to get started, this monthly guide will help you prioritize projects and figure out what's best for you budding homestead. Dive into whichever month you're in, and in a year's time you'll be more than sufficient and sustainable!
Iwígara: American Indian Ethnobotanical Traditions and Science by Enrique Salmón
If you're looking to deepen your knowledge of plant life and nature, then grab this book on iwígara, the Indigenous belief that plants and living things are connected and share the same breath. In this book, you'll learn more about plant life and science, and the Indigenous wisdom surrounding growing and using those plants that have been passed down for generations.
If you're looking for a more holistic approach to your farming and gardening, then grab this book that explores permaculture and shows how the history of relying on annual crops has resulted in collapse of societies. Instead, this book promotes gardening and eating with the seasons, and being adaptable to nature's changes.
Although this isn't strictly a homesteading guide or how-to, Braiding Sweetgrass is an important book by an Indigenous woman about nature and plant life can offer us valuable lessons about our earth and life. At the same time, Kimmerer is a botanist who is trained in scientific inquiry. She melds these two backgrounds in order to share the wisdom that plants can offer us.
Once you've grown all that food, you're going to need a way to preserve it through the lean times. Varozza not only guides readers through the equipment they'll need to can and the various ways to can and preserve food, but she also offers advice for stretching your harvest and delicious recipes that you can cook with your bounty to save money in the long run.
For a book that's more about the farm lifestyle and putting your harvest to use, this is a great cookbook from city food blogger turned farm girl Molly Yeh, who blends her Jewish and Chinese background to create amazing recipes that make use of her farm harvests and honor her adopted Midwestern hometown.
40 Projects For Your Backyard Homestead: A Hands-on, Step-by-Step Sustainable-Living Guide to Fences, Chicken Coops, Sheds, Gardening, and More for Becoming Self-Sufficient by David Toht
Not only is homesteading a lot of work, but it comes with plenty of gear and tools. While you could buy many of the structures you need, that adds up, and isn't exactly in line with the idea of self-sufficiency. This how-to guide teaches you how to construct everything you'll need, from planters to beehives to sheds!
If you start down the homesteading path, you'll quickly realize there is so much more to it than just growing your own food and raising your own chickens. Sustainability is a lifestyle that can touch every aspect of your life, and in this book Bordessa offers guides on quilting, making your own cleaning supplies, baking, and more.
If you want to take your household sustainability to the next level, then check out this guide that reached you to reduce household waste, incorporate home grown or recycles products into your life, and make your own personal care and cleaning products. From indoor herb gardens to tips on converting energy sources, this is a great book to complement your homesteading lifestyle.
If you're keen on reading more nonfiction books about homesteading and low-waste lifestyles, check out our round up of nonfiction book subscription services–or TBR: Tailored Book Recommendations! TBR is a personalized book recommendation service that sends you books you'll love to read.
Here's how it works: Simply fill out the reader survey and let us know what you want more of–such as books about homesteading and sustainability–and what you're not keen on. Then, an expert Biblioligist will read your responses and recommend three books just for you. Receive your recommendation letter via email in about two weeks, or opt to receive your recommendations as brand new hardcovers from our partner, Print: A Bookstore in Portland, ME in about three to four weeks. Learn more and sign up now!