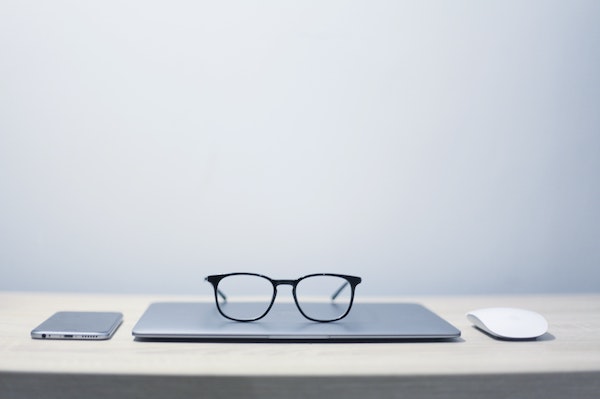 There's nothing quite like the prospect of a new year to re-evaluate how you're living and take stock of your values. For some of us, that means taking a close look at how much stuff we have, and how the accumulation of all that stuff impacts the quality of our lives. The concept of minimalism isn't about going without, but taking a look at your priorities in life and making adjustments accordingly. Here are ten of the best books on minimalism that we recommend!
Written by a person (not an expert) who decided to get rid of everything he didn't need, this is a fascinating book about how extraneous stuff can get in our way, and make us feel anxious and competitive with others. Sasaki discusses how he came to the conclusion to get rid of many of his possessions, and the joy and gratitude he felt when he made space for things that really mattered.
Erica Layne demonstrates that minimalism isn't just about cleaning out your closets and getting rid of stuff you don't need—it's a mindset that can be applied in all aspects of your life, from household management to your career and family life. Full of philosophy and advice, and practical tips and tools, this book will help you simplify your life.
Minimalism isn't just about physical things, but about what you let occupy your brain space. In an increasingly digital world, we can let our digital lives get cluttered, too. Newport gives you tips on how to be organized digitally, but also when to unplug from your alerts and notifications and be able to go about your life free from distraction.
We all know that creating new, better, more mindful habits can take time, and that we aren't always successful when we make big, sudden life changes or resolutions without working up to them. This book is full of 100 small things that you can incorporate into your daily life to feel more organized, grateful, and at peace. It's meant to take on change on a gradual pace so that you can reflect on your actions and how they impact your mind.
Peter Walsh is a decluttering guru who went through the challenge of going through his late parents' possessions, and decided to write a book about how to downsize, no matter what stage of life you might be in. He gives readers practical advice, such as figuring out how to decide how much stuff to accept in your life, how to deal with sentimental possessions, and how to prioritize family mementos.
Courtney Carver knows what it's like to always want and crave more, and when she was diagnosed with MS, she knew she had to get off the train of always wanting more things, which was causing lots of stress. This is partly her story, but also her advice for anyone looking to create space in their lives for more of what really matters.
In Carver's most recent book, she takes her concept of minimalism and applies it to her wardrobe. She argues that all anyone needs is 33 items in their wardrobe every three months (for each season), and offers advice on how to cull your closet, cultivate a wardrobe that makes you happy, and rotate items out for a low-stress wardrobe that's minimal but stylish.
The author of The Happiness Project has tons of practical tips and advice for helping people get rid of clutter in their homes, jobs, and personal lives. By asking if you need it, love it, or will use it, Rubin helps guide people through a journey of self-discovery that will also help them cut down on the amount of stuff they have, and hopefully lead to a better organized and happier life.
In Sweden, one of the happiest countries in the world, the concept of lagom means balance. And balance is the key to a happy life–because when we have balance, we aren't overwhelmed. Brantmark introduces readers to this idea, and and how they can apply it in their own lives, from the possessions they amass to how they spend their time and money.
Maire Kondo took the world by storm with her KonMari method of tidying up and decluttering, and now she's applying those principles to your work life! From unnecessary meetings to endless emails, this book looks at ways to simplify and streamline your business and work day so that you can spend more time on work that really matters.
---
Want more of the best books on minimalism? Sign up for TBR: Tailored Book Recommendations! TBR is one of the best book subscription services available because TBR sends you personalized picks! Here's how it works: Simply fill out the reader survey and let us know what you want more of–such as fairy tales for adults–and what you're not keen on. Then, an expert Biblioligist will read your responses and recommend three books just for you. Receive your recommendation letter via email in about two weeks, or opt to receive your recommendations as brand new hardcovers from our partner, Print: A Bookstore in Portland, ME in about three to four weeks. Learn more and sign up now!