How It Works
In a book lover's life, there's nothing as magical as a perfect, surprising recommendation from someone who just gets you. But finding those people can be tough! That's where TBR comes in.
Our book subscription service pairs you with a professional book nerd who creates your own tailored book recommendations. You get the best books you didn't know you were looking for, and a reading experience that's expertly-curated.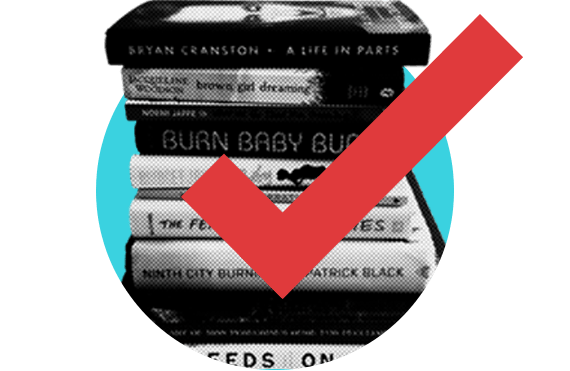 1
Tell us about your reading habits and what you're looking for. Then select the plan that best suits your reading lifestyle. Choose from the Hardcover plan or the Recommendations Only plan.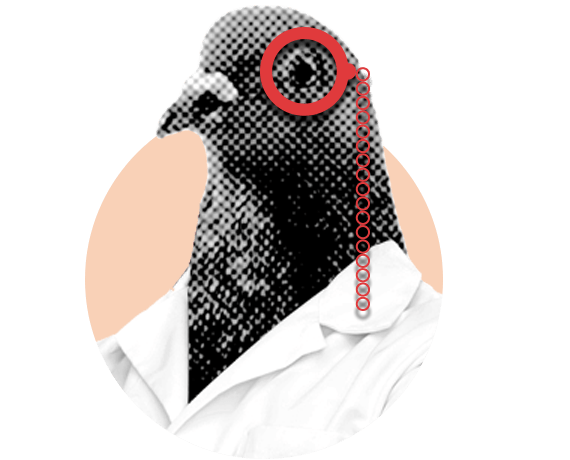 2
Our expert
bibliologists*
call on decades of reading to select 3 books just for you.
*[BIB-lee-AWL-OH-jist] noun -
1. a person who has read a floppity jillion books and
2. recommends books like it's their job (because it is)
3. a Book Riot staffer who knows books in and out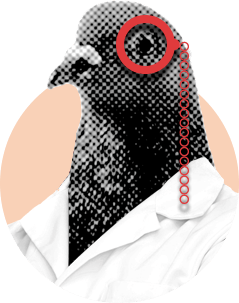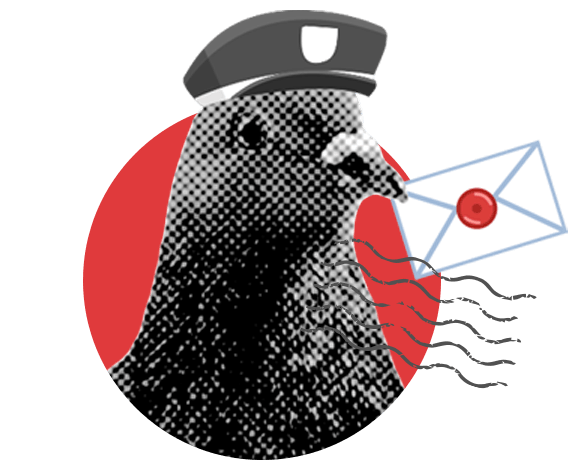 3
Reginald the Carrier Pigeon delivers your tailored recommendations with a personal note from your bibliologist, and you get your read on.
Get Started
Why TBR
There are a bajillion books out there (okay, it's really about 130 million in modern history!), and figuring out what to read next can be a daunting task! Our TBR team of diehard readers are up to the challenge and have the stats to back it up.
Frequently Asked Questions
How much does TBR cost?
The recommendations-only level (receive recommendations by email) is $15 per quarter or $50 billed annually. The hardcover level (receive 3 books in the mail) is $79 + $4.79 shipping per quarter, or $300 annually with free shipping. Get started.
How long will it take to get my recommendations?
Recommendations arrive by email within 2 weeks of signup. Hardcover books will be delivered within 3-4 weeks.
Is TBR available outside the US?
The recommendations-only level is available to readers worldwide. At this time, the hardcover level is available only in the United States.
Will I get to give feedback about my TBR?
Yes, about a month after you receive your book subscription box or your email of tailored book recommendations, you'll receive a notification to sign into your TBR profile to give feedback about your recs and update your requests for your next round.
Can I give TBR as a gift?
A: Gifting is coming soon! Join our waitlist to stay tuned.
What happens if I am recommended a book I have already read?
TBR recommendations are non-returnable and non-refundable. If you have a Goodreads profile, we encourage you to include a link to it in your TBR profile so your Bibliologist can try to avoid overlap.
Can I switch my bibiliologist?
Yes. Just leave a comment in the feedback survey, and we'll hook you up with someone different the next time around.
Can I change my subscription from quarterly to annual, or switch between levels?
Yes, you can update your book subscription service settings at any time within your account profile.
What kinds of books will my Bibliologist recommend to me?
In terms of genre, category, subject matter, etc., your Bibliologist will strive to send you whatever you ask for! Hardcover subscribers will receive new/recently released titles (i.e. frontlist, books that are new in hardcover).
More questions? Please email support@mytbr.co.
×
Give the gift of TBR!
We'll notify you once gifting becomes available.