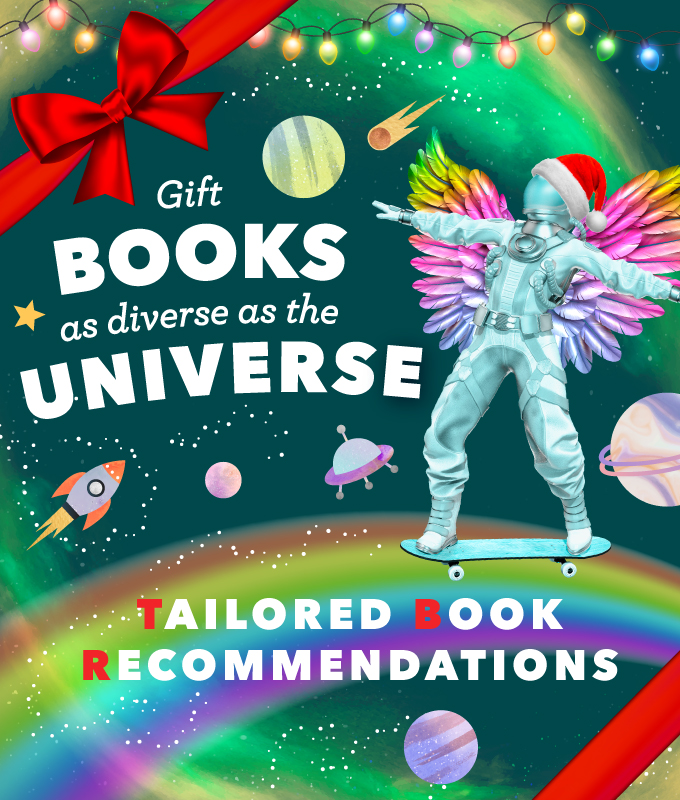 How It Works
In a book lover's life, there's nothing as magical as a perfect, surprising recommendation from someone who just gets you. But finding those people can be tough! That's where TBR comes in.
Our book subscription service pairs you with a professional book nerd who creates your own tailored book recommendations. You get the best books you didn't know you were looking for, and a reading experience that's expertly-curated with recommendations that are as diverse and exciting as books and readers are.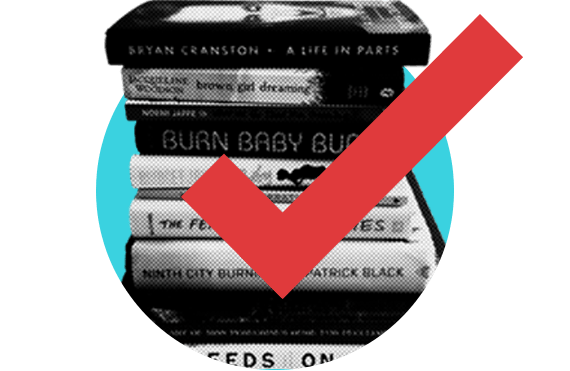 1
Tell us about your reading habits and what you're looking for. Then select the plan that best suits your reading lifestyle. Choose from the Hardcover plan or the Recommendations Only plan.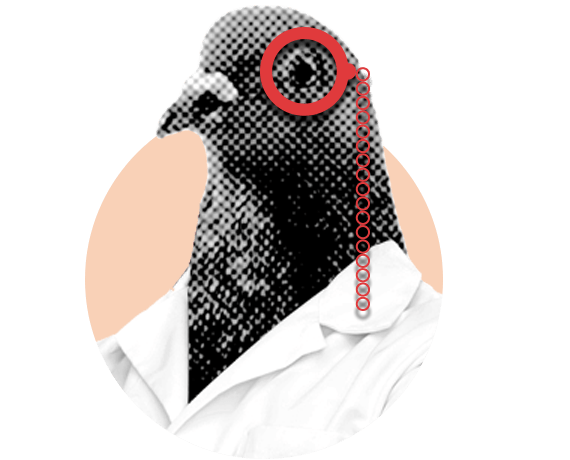 2
Our expert
bibliologists*
call on decades of reading to select 3 books just for you.
*[BIB-lee-AWL-OH-jist] noun -
1. a person who has read a floppity jillion books and
2. recommends books like it's their job (because it is)
3. a Book Riot staffer who knows books in and out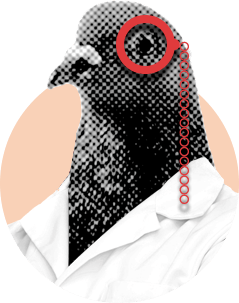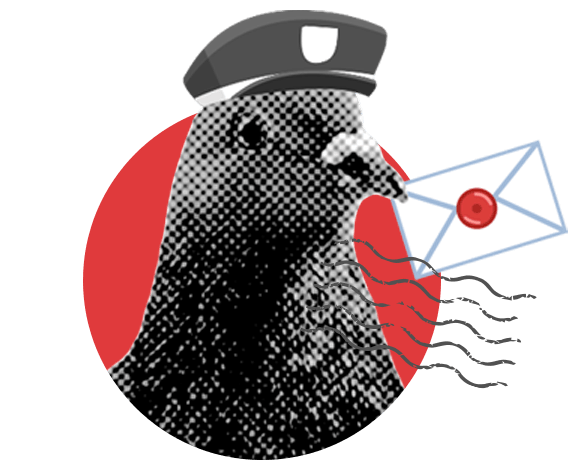 3
Reginald the Carrier Pigeon delivers your tailored recommendations with a personal note from your bibliologist, and you get your read on.
Get Started
Frequently Asked Questions
How much does TBR cost?
The recommendations-only level (receive recommendations by email) is $18 per quarter or $60 billed annually.
The paperback level (receive 3 paperbacks in the mail) is $69.50 + $5.50 shipping per quarter, or $278 annually with free shipping.
The hardcover level (receive 3 new hardcovers in the mail) is $92 + $7.50 shipping per quarter, or $368 annually with free shipping.
Get started.
How long will it take to get my recommendations?
Recommendations will be sent by email within two weeks of signup. Hardcover and paperback books will be shipped within four weeks.
Is TBR available outside the US?
The recommendations-only level is available to readers worldwide. At this time, the hardcover and paperback level s are available only in the United States.
Will I get to give feedback about my TBR?
Yes, about a month after you receive your book subscription box or your email of tailored book recommendations, you'll receive a notification to sign into your TBR profile to give feedback about your recommendations and update your requests for your next round.
Can I give TBR as a gift?
Yes! Choose from plans that allow your favorite book lovers to receive hardcover books in the mail or recommendations by email, as a one-time gift or year-long subscription, and sit back while our Bibliologists do the rest. TBR gifts start at $16, so there's an option for every budget.
What happens if I am recommended a book I have already read?
TBR recommendations are non-returnable and non-refundable. If you have a Goodreads profile or other reading tracking app, we encourage you to include a link to it in your TBR profile so your Bibliologist can try to avoid overlap.
Can I switch my bibiliologist?
Yes. Just leave a comment in the feedback survey, and we'll hook you up with someone different the next time around.
What if I want to receive recommendations more frequently?
Customers with active TBR subscriptions can request a set of drop-in recommendations at any time! Choose recommendations-by-email or receive books in the mail, regardless of which level of TBR you're subscribed to.
Can I change my subscription from quarterly to annual, or switch between levels?
You can update your billing setting from quarterly to annual at any time. If you have paid for an annual subscription and wish to change to quarterly, that change will go into effect when your current annual billing cycle ends.

Quarterly subscribers may change between levels at any time.

Annual subscribers who wish to change levels may update their accounts at any time, and the change will go into effect following the completion of the current annual subscription. (For example, if you have received 3 quarters of an annual hardcover subscription and wish to change to recommendations-only, you will receive the final quarterly delivery of hardcover books, then your subscription will change to recommendations-only for the next year.)
What kinds of books will my Bibliologist recommend to me?
In terms of genre, category, subject matter, etc., your Bibliologist will strive to send you whatever you ask for!

TBR selections are as diverse as books and readers are. Every set of recommendations will feature traditionally marginalized voices. This means that all customers may receive books by women, people of color, members of the LGBTQ+ community, and other historically marginalized groups.

Hardcover subscribers will receive new/recently released titles (i.e. frontlist, books that are new in hardcover), and paperback subscribers will receive paperbacks both recent and backlist.
Do I get to see or approve my recommendations before they're sent to me?
No. Your Bibliologist will select three titles that fit the requests and preferences indicated in your survey. Customers in the recommendations-only level of the service will then receive a letter explaining those recommendations via email. Customers in the hardcover and paperback levels will receive the selected books accompanied by their Bibliologist's letter in the mail. The surprise is part of the service. Your feedback on each round of selections helps your Bibliologist tailor their picks to your taste.
How do I become a Bibliologist?
Thanks for your interest! We're not onboarding any new Bibliologists right now, but you can keep an eye out here and on our social media for open calls.
How do I cancel my account?
You can sign in to your account at any time to cancel and manage your subscription.

1. Sign in to your account and click MENU at the top right.
2. Click "Account Details".
3. At the top, where you see your plan type listed, click the "Update" button.
4. Scroll to the bottom of the page and click "cancel plan."
How can I suggest my book to be recommended by TBR?
We appreciate your interest, but TBR does not accept pitches or include paid placement in Bibliologists' selections.
More questions? Please fill out our Support form.
Why TBR
There are a bajillion books out there (okay, it's really about 130 million in modern history!), and figuring out what to read next can be a daunting task! Our TBR team of diehard readers are up to the challenge and have the stats to back it up.
×
Give the gift of TBR!
We'll notify you once gifting becomes available.